Kate Moss' former stepfather slams model for not helping him through cancer battle
Geoff Collman has known the supermodel for 25 years.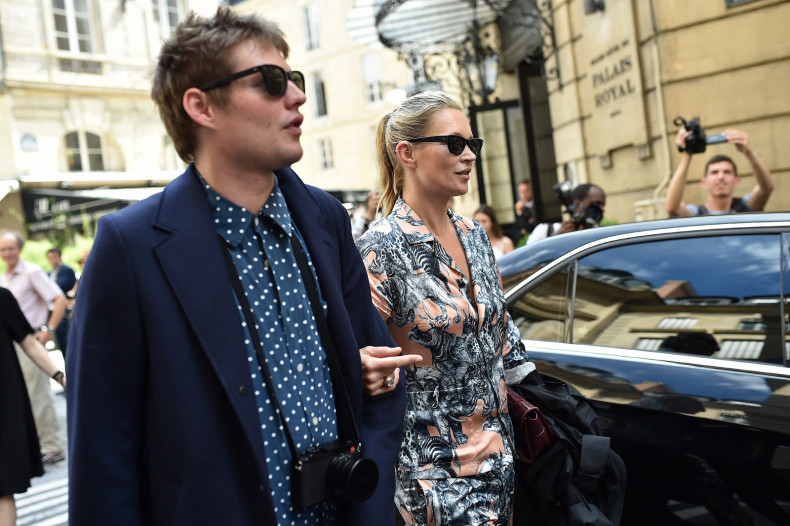 Kate Moss' former stepfather Geoff Collman claims that the supermodel has neglected him, despite him being diagnosed with brain cancer. He admitted that he was not "dying", but said the supermodel had not once checked up on him.
"I see her swanning around in cars and on yachts but she won't help me. I'm upset I have never had a call from Kate to say she is sorry to hear how I am," he told the Sun.
"We have more than 20 years of history. I would have thought she would have called and said, 'Do you want some private medical help?'" he alleged.
Collman told the tabloid that the supermodel may not have wanted to help him, as he is not her biological father. He said: "Every time I see her grinning in the paper with a bloke, I think 'I could be dead in an hour.'"
The 75-year-old former TV salesman has known Moss, 42, since she was 13. He was with Moss' mother, Linda Shepard, for 25 years until they divorced in 2014.
He watched the Croydon-born model rise to fame when she was as a teenager, taking her to modelling castings. After she became famous, he attended family Christmases at her lavish home, the christening of her daughter Lila in 2002, and met some of her famous lovers, including Pirates of the Caribbean star Johnny Depp.
However, Collman says their relationship became strained after he told her off for going on holiday with 1960s rock legend Marianne Faithfull, instead of her mother.
Deserted father
Now he claims that Moss and her mother left him with nothing, after selling the £795,000 ($1.05m) house he shared with Shepard in 2015. He told the Sun that although they gave him a percentage of the money he had put in, he ended up with nothing after his legal fees were paid.
Collman says he has reached out to his ex-wife for help. But is only receiving care for his cancer, from the Royal Marsden Hospital in Brompton, West London and MacMillan Nurses. His cancer has developed into metastatic brain cancer.