Democrat senator Charles Schumer warns 'Trumpcare' will 'take us back to the dark ages'
Democrats and some members of the GOP have raised their objections to the draft bill.
Democrat senator Charles Schumer has issued a stern warning over the Republicans' healthcare plan.
The GOP released its draft bill on Monday (6 March), with plans laid out including tax breaks for health insurance CEOs and pulls funding from women, the poor and the elderly.
"Trumpcare will make health insurance in America measurably worse in just about every way and likely leave more Americans uninsured," Schumer said in an interview with The Hill.
"With respect to women, Trumpcare would send us back to the Dark Ages. The bill is a winning lottery ticket for wealthy Americans – it removes an investment tax and a surcharge on the wealthiest Americans."
He added: "After years of howling at the moon about Democrats rushing through the Affordable Care Act...Republicans are having committee votes two days after the bill is released."
The GOP is hoping the bill will pass through the committee stage within a week and be up for a Senate vote in April, although this is by no means a set timeline.
Democrats have already hit out against the new proposals, in particular the plans to remove Planned Parenthood funding. However the bill is also seeing opposition from among the GOP.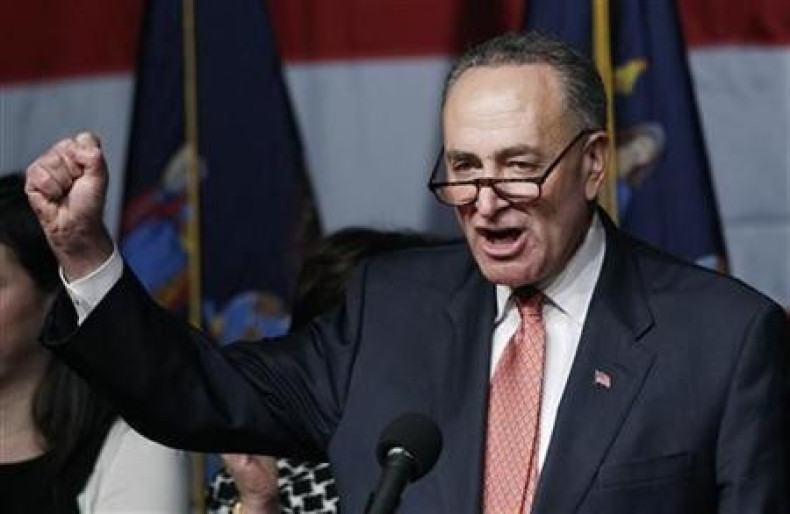 "We are concerned that any poorly implemented or poorly timed change in the current funding structure in Medicaid could result in a reduction in access to life-saving health care services," wrote several Republican senators in a letter on Monday.
Should the new bill be passed, it is expected to take at least two years to roll out, and even longer to before results are seen.