Democrats in the US congress are calling for the Republican chairman of the House Intelligence Committee to be replaced as questions over his conduct relating to an investigation of President Donald Trump's campaign associates' ties to Russia continue to spiral.
Speaking in the Senate, Minority Leader Chuck Schumer accused House Intelligence Committee chairman, Devin Nunes of "falling down on the job", saying he "seems to be more interested in protecting the president than in seeking the truth".
"It could very well be the case that Chairman Nunes was briefing members of the administration about an investigation of which they are the subject," Schumer alleged.
The House Intelligence Committee is usually considered to be a bipartisan haven in an otherwise fraught congress, but the GOP has experienced a growing divide over Trump's wiretapping accusation and allegations that the president's team coordinated with Russian officials have seen a greater party divide grow.
Many, including Republican senator John McCain, have already called for an independent commission to be set up.The committee's top Democrat, ranking member Adam Schiff joined calls for Nunes' to step aside from the investigation on Monday (27 March) night.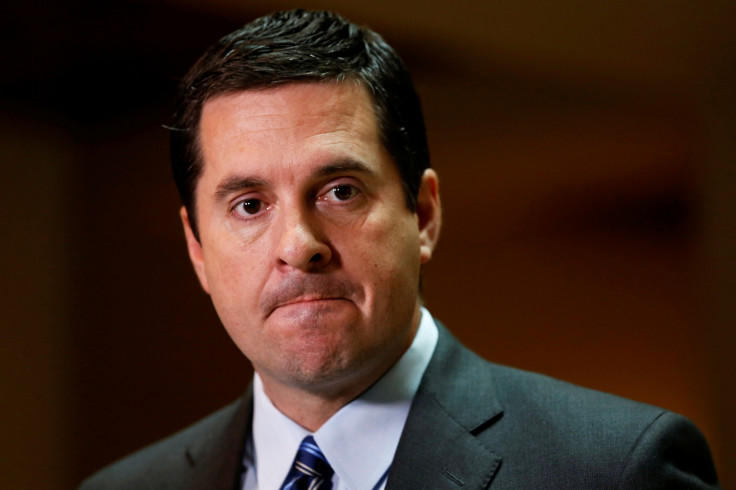 The Intelligence committee chaired by Nunes was set to hold open hearings with several former Obama-era intelligence officials on Tuesday (28 March), but those were suddenly cancelled on Friday. Schiff said that the cancellation clearly "had to do with events of this week", saying that there had been "strong pushback from the White House" on the investigation.
Nunes' impartiality was earlier called into question regarding an investigation into whether former President Barack Obama wiretapped President Donald Trump while he was still a candidate, an allegation made by Trump in a series of tweets.
Nunes' said that a secret source, who he now says he met on White House grounds, showed him intelligence reports that Trump associates' communications had been incidentally caught in the surveillance of foreign officials.
Nunes is yet to share this information with other members of the intelligence committee, despite having briefed the White House.