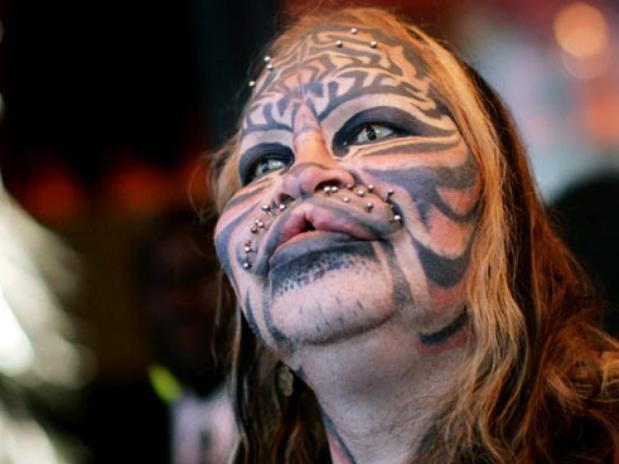 A man who held the Guinness World Record for the most permanent transformations to look like an animal has died in a suspected suicide.
Dennis Avner, also known as the Cat Man or Stalking Cat, was found dead at his home in Tonopah, Nevada on 5 November.
The 54-year-old US Navy veteran found fame after spending thousands of dollars to alter his appearance to that of a tiger.
Not only did he endure numerous tattoos and piercings, he also had his lip surgically split, his ears pointed and underwent silicone implants in his cheeks and forehead.
To complete his look, his teeth were shaped to look like fangs and were seen sporting claw-like fingernails.
Following his transformation he wrote on his website: "I am Huron (Native American) and following a very old tradition have transformed myself into a tiger."
Although cause of death has yet to be confirmed, close friend Shannon Larratt claimed in a blog post that he had "taken his own life".
She insisted that he had tried to transform "himself not just into a tiger, but a female tiger at that, blurring and exploring the gender line as much as the species line."
"A wonderful and complex person, he was at times as troubled as he was remarkable, and he recently took his own life at the age of 54," the piece read.
At the height of his fame Avner made appearances at Ripley's Believe It or Not! events around the world.