Legal marijuana wins in four states: Will Trump drug policy follow?
Trump's position on legal pot vague as majority of states now have legalised weed.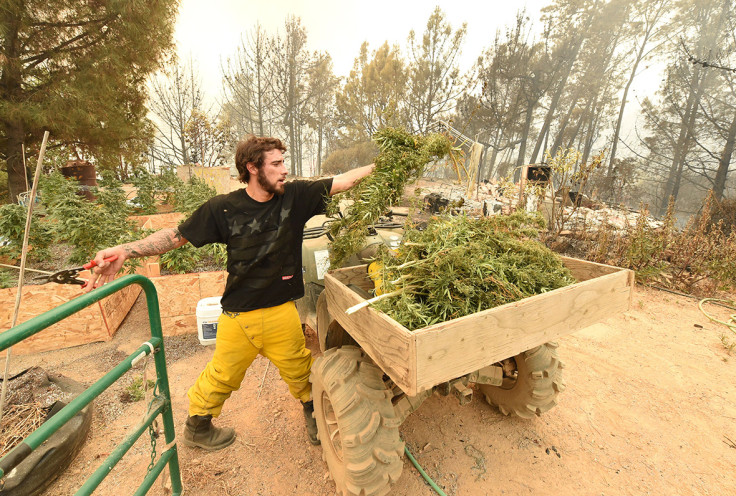 The US election marked a significant day, not just for Donald Trump, but for marijuana. Along with the candidates, nine states had pot on the ballot. Californians, Massachusetts, Nevada, and Maine have become the latest ones to vote to fully legalise weed.
With a Trump presidency on the way, it's not clear what the future holds for laws around the plant's use throughout the country.
Five of the states were looking at fully legalising marijuana for smoking and other consumption. Another four were considering approving medical marijuana use to treat chronic conditions.
In 2016 14 states — including Florida, Georgia, and Mississippi — proposed medical marijuana legislation that then failed.
Support for lifting restrictions on the plant have become more popular, however. Before Tuesday's vote Alaska, Colorado, Oregon, and Washington were the only four states to sanction recreational pot use.
Even Republican's, known for hardline drug policies, have begun to support legalisation. In July 2016 a YouGov poll showed that 45% to 42% of Republicans support the measures. Democrats support legalisation 63% for to 25% against.
Marijuana both legal and medicinal is projected to pull in $7.1 billion in profits in 2016, according to one study. Others show that by 2020 pot sales could reach $22 billion. Taxation is turning a profit for the states too.
Voters in Florida and North Dakota cast their ballots for medicinal use of the plant on Election Day (8 November). That tipped the balance to make pot use (in one form or another) legal in a majority of the US.
Oregon Democrat Earl Blumenauer told the New York Times that the shift applies pressure to the federal government to classify marijuana like alcohol. "The new administration is not going to want to continue this toxic and nonproductive war on drugs," he said.
President-elect Donald Trump has been vague on his stance on marijuana legalisation.
During his campaign Trump said regulating marijuana is 'bad' and that he 'feel[s] strongly about that.' But he also said he would leave it up to the states and that he's "100%" in favour of medical marijuana.
What Trump hasn't said is what he would actually do about the issue. "Trump has not laid out any actual strategy," said Benoît Gomis, an international security analyst focusing on organised crime, in a recent paper.
Gomis said that his analysis of Trump's proposals relies on "the 44-second video on the 'drug epidemic' available on his offcial website, the 'contract with the American voter' on his first 100 days in office, as well as his comments in the media and at rallies and debates."
Trump's stance lies "in stark contrast to his Democratic rival" Gomis said. But he dipped into Trump's past to find a sign of what may lie ahead.
In 1990 at an event hosted by the Miami Herald Trump spoke about how to combat drugs in the US. "We're losing badly the war on drugs," he said. "You have to legalise drugs to win that war. You have to take the profit away from these drug czars."
© Copyright IBTimes 2023. All rights reserved.