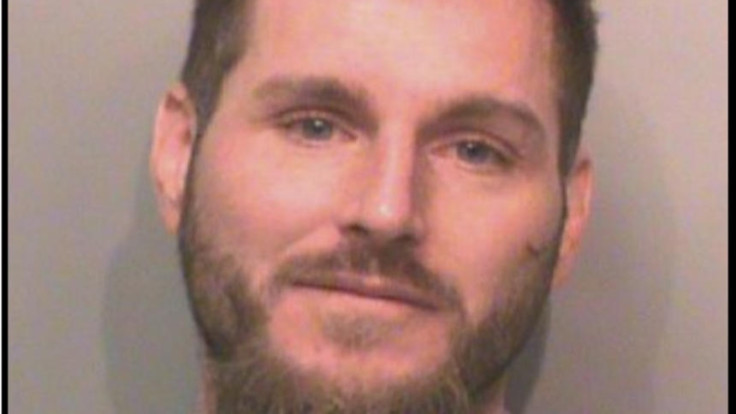 A Des Moines man accused of setting his stepson on fire has been charged with murder. Randy Miles, 41, has been charged with arson and the first-degree murder of 26-year-old Christopher Lenhart, whose charred body was found last week near two burning vehicles outside the home in Des Moines, Iowa, that the men shared.
After the attack Miles fled to the Midwest state of North Dakota but was picked up by local police on the outskirts of Grand Forks on Monday (28 August), after being spotted by a taxi driver who picked him up at his hotel.
Des Moines police have applied to extradite him back to their jurisdiction, with a hearing set for 2 October.
Officers were called to the Des Moines home where Miles and Lenhart lived last Friday (25 August). On arrival they found two cars on fire, and Lenhart lying beside them with severe third-degree burns covering around 90% of his body.
Des Moines police sergeant Paul Parizek told local broadcaster KCCI: "When officers and firefighters arrived, Mr. Lenhart was outside the car. There were some bystanders that had stepped in. One of them actually brought a fire extinguisher over."
Police did not say how Miles set the blaze, but added that an argument led to the arson that killed Lenhart.
"It doesn't get much more barbaric than setting someone on fire," Parizek said. "The windows had been broken out of one of those vehicles as part of this dispute that ran for a period of over a couple hours at least."
Neighbours said they regularly heard fighting between the stepfather and son, leading them to believe they had a very violent relationship.
"I'm not surprised," said neighbour Henry Gudiel, who told his daughters to stay away from the apartment building next door. "I knew something was going to happen."
Des Moines Fire Department medics took Lenhart to a specialised burn treatment center at the University of Iowa Hospital, where he died two days later as a result of his wounds.