Prince George and Princess Charlotte sparked a media frenzy when they stole the show at a children's military party at Government House in Canada on Thursday (29 September).
But while all eyes were on 16-month-old Charlotte taking her first steps and speaking her first word in public – beckoning her father Prince William by calling him "dada" – Kate Middleton was as resplendent as ever in a high-fashion outfit for the event.
The 34-year-old Duchess of Cambridge dared to wear what most mothers of two children under the age of five wouldn't dream of slipping into for a children's party: a cream dress. Not only is it a light colour – putting brave Kate at risk of showing up any crayon marks, mud stains and spillages from the garden party's endless supply of fruit juice and hot beverages – but it comes with a price tag of £320.
The intricately detailed number is by French label See by Chloe and joins the Duchess' sizeable amount of designer pieces she has worn thus far on the Canada tour – from her royal blue design by Jenny Packham on arrival in Victoria, British Columbia to her £709 grey wrap cardigan by Sentaler she threw on, on day five in the picturesque town of Carcross, Yukon. Kate also won style praise for her striking Carolina Herrera coat she wore in Whitehorse – which cost £1,190 and featured a flared double-breasted design.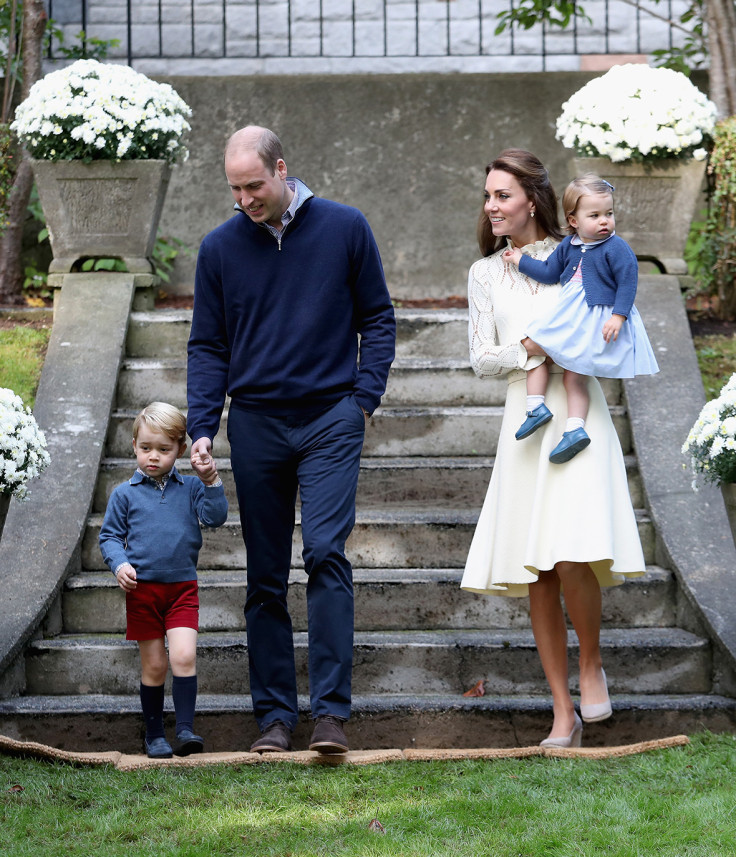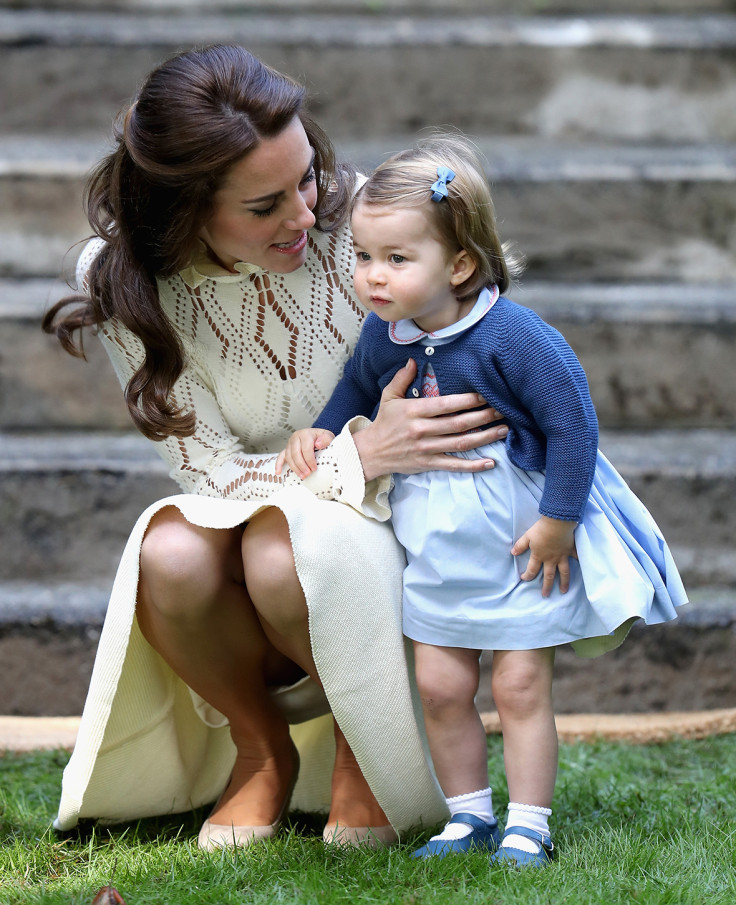 And Kate's style workshop did not stop there for yesterday's party with local military families. She styled the high-neck pointelle-knit cotton blend dress, featuring an on-trend frilled collar, with a £139 belt by Acne Studios to ensure her svelte waist was highlighted. She put the finishing touches on the elegant look with her trusty taupe Fleur espadrille wedges from Monsoon – that we first saw on the royal tour of India in April earlier this year – and cost a modest £45. Kate has also worn her classic £195 LK Bennett Fern pumps on this tour as well.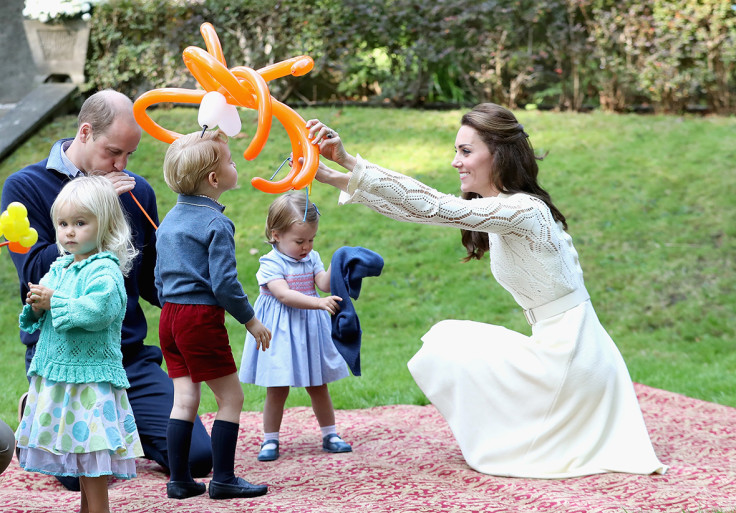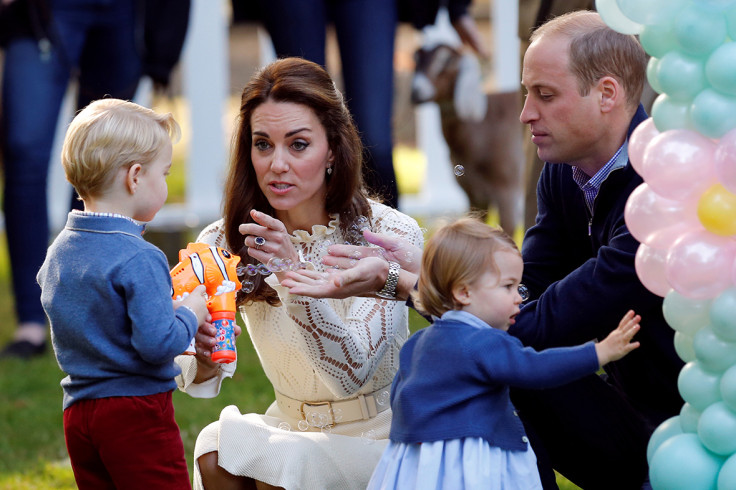 Kate has not only been mixing up her outfit choices a little of late – but has been experimenting with different hair styles – donning her latest favourite half-up half-down style for the children's party to show off her £2,200 Lauren Yellow Pace Diamond leaf earrings by jeweller Kiki McDonough. She first wore them at a mental health awareness engagement in October 2015.
But the Duchess isn't the only royal taking their sartorial choices to the next level; Prince George is fast becoming a style icon for little boys all over the world with his traditional knee-high socks – and looked smart in his burgundy shorts and blue jumper, £65, by children's brand Wild and Gorgeous with a pair of trendy blue loafers.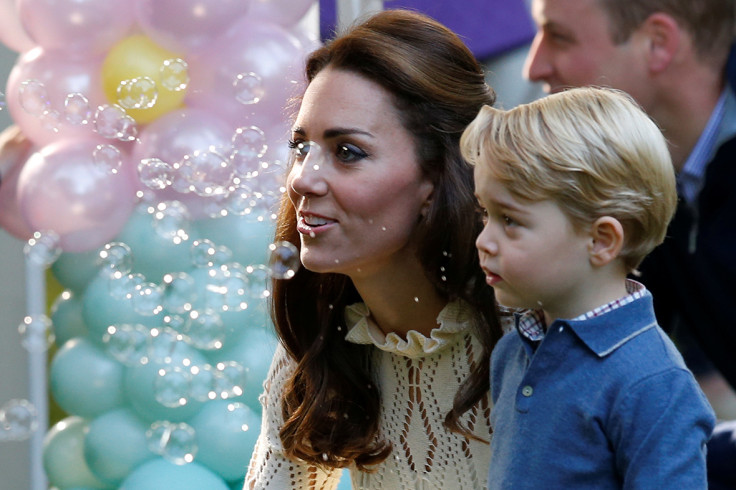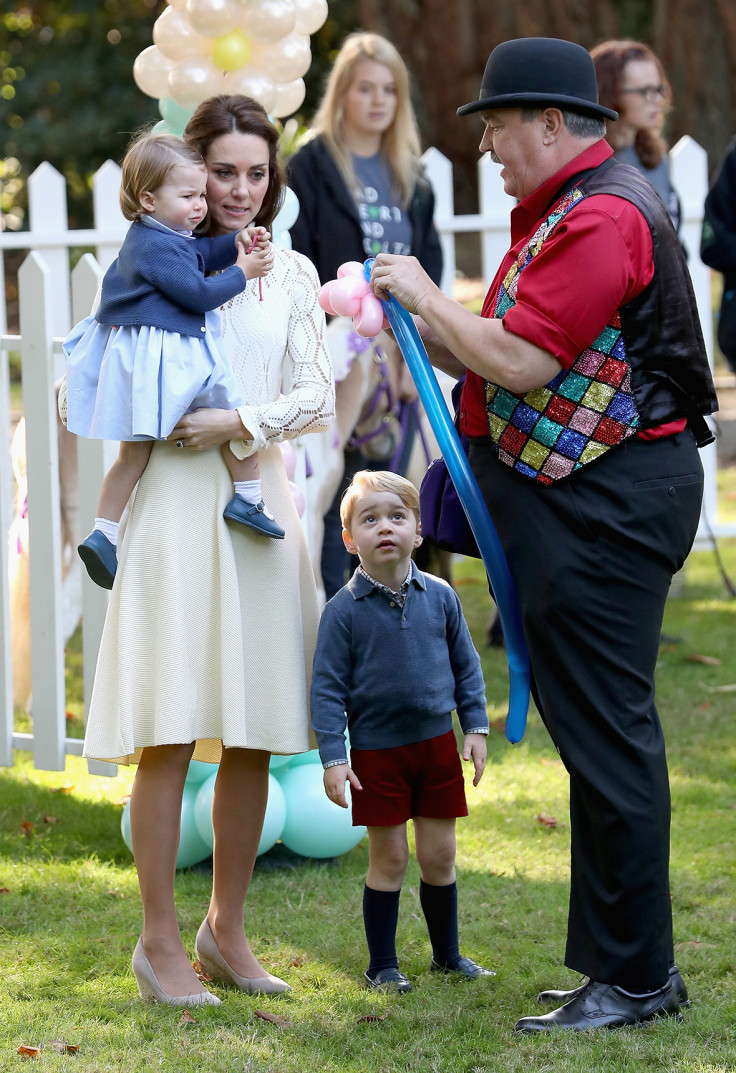 Princess Charlotte, meanwhile, looked adorable in a £74 blue and coral smock dress by Pepa & Co which she wore with a cute blue cardigan as she toddled around the grounds of Government House and uttered her first word, "dada", at Prince William – as well as becoming fixated with an arch adorned with balloons. Looks like dad may have to catch up with the family's sartorial stakes soon...
Read the original report documenting Princess Charlotte's walking and talking in Canada here.