Designing for the Queen: The pressure of creating a gift fit for royalty
Ceramicist Natasha Daintry discusses her collaboration with Royal Salute to design a gift for the Queen's 90th birthday.
Whilst the rest of the world may be lucky to enjoy a few gifts on their birthday, the Queen not only celebrated two official birthdays but is still receiving gifts to celebrate her 90th year milestone. Ceramacist Natasha Daintry who has been lucky enough to create one such gift spoke to IBTimes UK about the pressures and inspiration behind designing a gift for the monarch.
With over 20 years experience, award-winning Daintry collaborated with exclusive whisky brand Royal Salute to create a striking colourful ceramic bottle to celebrate the Queen's birthday as well as 64 years on the throne. The gift was presented to the Duke of Windsor at the Royal Salute Coronation Cup at the Guards Polo Club on behalf of her majesty at the end of July, 2016.
Having earlier worked with Royal Salute on a project for other bottles, when the brand came to create a rare blend of whiskies for the Queen's birthday they called upon her services once more to build a container for the new blend.
The bottle itself, a beautiful piece of art is in total contrast to the brand's traditional blue and deep amber bottles, and looks more like a piece of pottery than a whisky bottle.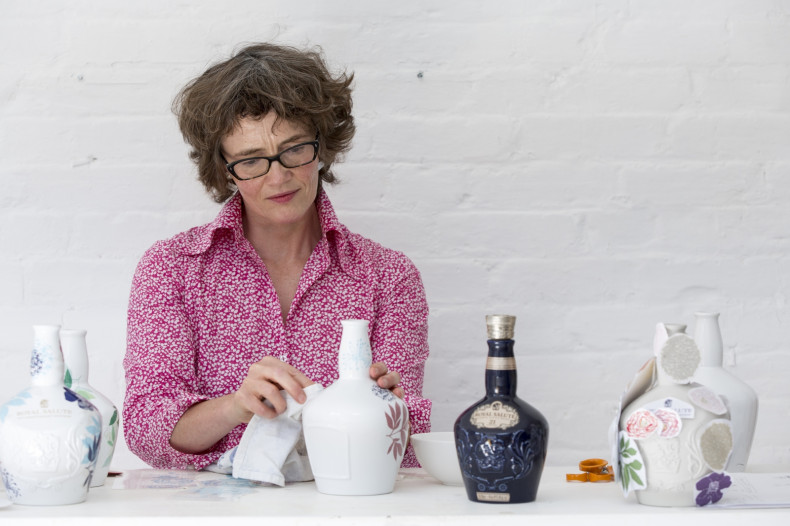 "Although the two projects were very different, they do revolve around colour it made sense. The Queen and modern royalty are a consistent creative touchstone as Royal Salute was first crafted in honour of HRH Queen Elizabeth's coronation in 1953," said Daintry.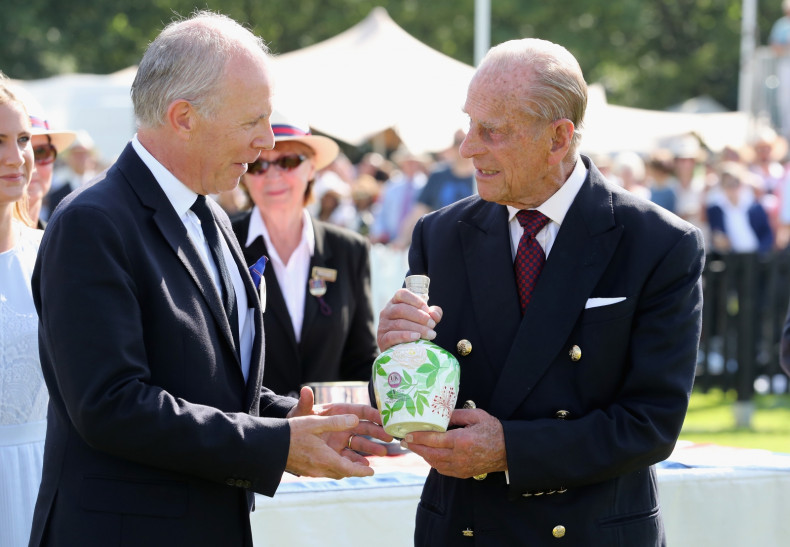 As an artist who specialises in colour, Daintry could think of nothing better than having the Queen as a subject, especially as the project pushed her out of her comfort zone to create for someone else. "The best results in collaborative projects are where the artist is able to tune in to the recipient. The Queen is an icon of colour to me - her clothes say it all! She's unafraid of strong colour, making it easy for me to create something especially for her," she explained.
Taking inspiration from the Queen's array of outfits over the years, that have been subject to many exhibitions of late, there was no shortage of ideas for a palette. "I just had to think of her marvellous official outfits in bright pops of lemon yellow, peach, green, blue, you name it, and I had my inspiration. And then, of course, there's the British love affair with gardens, so I wanted to combine vivid colour with the freshness and tangled foliage of a lush English garden in early summer."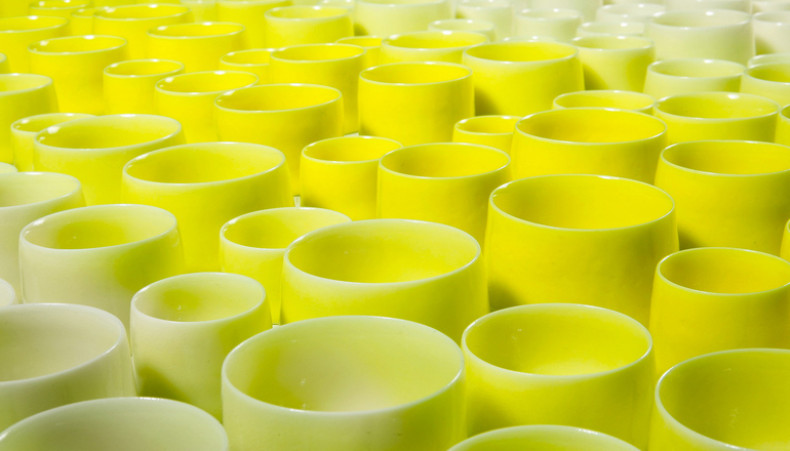 Working on a succession of projects exploring tonal colour, Daintry has exhibited her work many times and felt that her creation for Royal Salute reflected the abstract work she has done personally. "I start simply with foundational colours and then slowly build and layer them to create quite a complex, pulsating, animated and vibrant field of colour," Daintry explains her conceptual process.
However, the path to royalty was partly paved for her when she found out that her great grandmother was a Ridgeway, who were the family firm that made pottery for Queen Victoria among other things. Rather than feel intimidated, Ms Daintry says it feels marvellous to have such heritage. "Her pottery genes course through me, so that's the bit I love. The family factory made fine earthenware and I make porcelain, so I feel I'm extending the field a little!"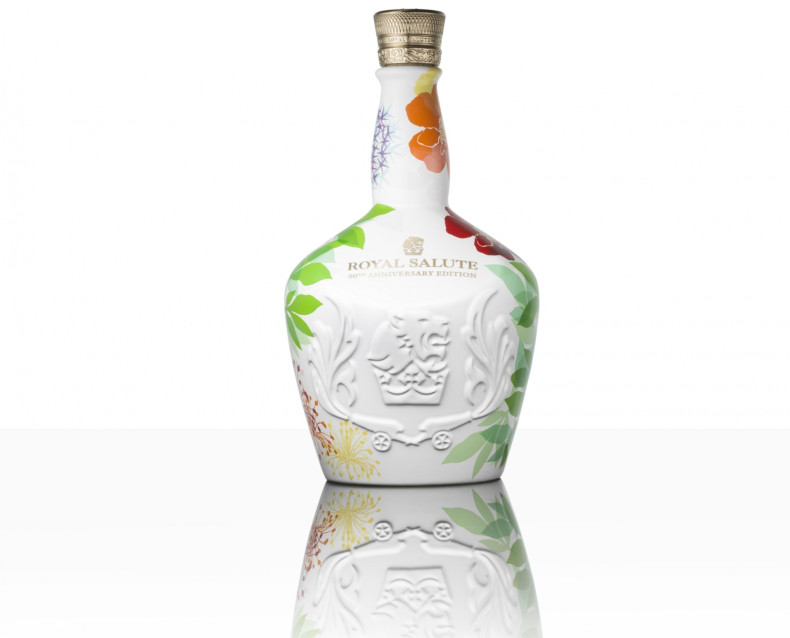 Whilst the creation of such a beautiful and functional piece was a joy, Daintry would also love to have created a piece that reflected both herself and the Queen together."I like territory where two things meet and intermingle – interesting fish swim where the river meets the sea."
Daintry continues about her design dreams: "In a parallel universe I'd have astonishing modelling skills and model a group of horse figurines with some of the qualities she perhaps loves about those swift creatures - a flared nostril, flying hooves, a wild eye." But that wouldn't change her mind about making something useful for her majesty also and Daintry loves the thought of the Queen settling for the evening with Prince Philip "with the floral flagon between them".
Whilst it might sound like a very relaxing job creating royal gifts and art alike, Daintry assures me that it is definitely a vocation. "You've got to be crazy to do it!" she says, " I think my husband, who's been with me all the way, sees it as it really is - he calls it a blood sport!"
This has not put her off though as she enthuses: "I'm always trying to push the boundaries with porcelain in terms of scale and colour and the catastrophes are big when they happen in the kiln ... cracking, splitting, melting! But it's exhilarating and it makes me feel alive."