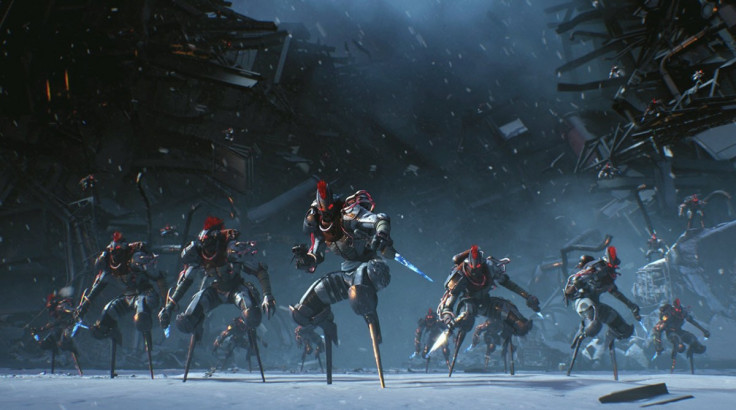 Bungie has at last opened up about the future of the Xbox 360 and PS3 versions of online shooter Destiny, after announcing that upcoming expansion Rise of Iron is not being developed for the previous generation of consoles. The versions are still live and playable, but some features will be cut.
In a blog post, Bungie confirmed that – as of August – the weekly Trials of Osiris Crucible and Iron Banner Crucible events will no longer be available to 360 and PS3 players. Major updates will no longer be coming to the versions, nor will future live events like the Festival of the Lost, Sparrow Racing and Crimson Days events.
There are still plenty of features that remain however: Heroic Missions and Strikes, daily and weekly challenges, raids and boss challenges, Prison of Elders and Challenge of Elders will still give last gen players events to take part in.
Xur, Agent of the Nine, will still appear each weekend to sell exotic and rare weaponry, but his stock will be more limited than on Xbox One and PS4.
The decision to drop the consoles for new content has been a long time coming, as they had been holding the game back in some areas – such as the amount of space in a player's vault. For next year's Destiny sequel arrival, consoles being dropped was a near certainty anyway, so doing so now with Rise of Iron should give the studio the chance to try out new things with just the current hardware.
Eventually and, it seems, sadly, the 360 and PS3 versions will lose all live features. However, Destiny does support the transfer of characters from old consoles to new ones, but only between the two Xbox consoles and the two PlayStations.
Destiny: Rise of Iron is set for release on 20 September.
For all the latest video game news follow us on Twitter @IBTGamesUK.