Earlier this month, the International Criminal Court in the Hague made history by initiating proceeding in the first case of cultural destruction as a war crime. It's an issue that one UN representative wants to see prosecuted more as an increasing number of world heritage sites are first over-run and then destroyed by Islamist fighters.
On 1 March, a pre-trial procedure was opened by the ICC in the case against Ahmad al-Faqi al-Mahdi who was charged with ordering and participating in alleged cultural destruction in Timbuktu, Mali. Islamist militants are accused of being behind attacks on 10 religious and historic monuments in Unesco World Heritage city of Timbuktu in Mali.
Speaking at the ICC, UN Special Rapporteur in the field of cultural rights, Karima Bennoune welcomed the decision. "Clearly, we must now understand that when cultural heritage is under attack, it is also the people and their fundamental human rights that are under attack," she noted. "When mausoleums – as well as ancient Islamic manuscripts – were being destroyed by armed groups during their 2012 occupation of Northern Mali, various forms of cultural practice were also under attack, including music and religious practices."
In a report presented to the UN Human Rights Council on 10 March, Bennoune addressed the links between the destruction of cultural heritage and violations of cultural rights. She will also make a number of key recommendations, including for international cooperation and technical assistance.
"In particular", she said, "we must protect cultural heritage professionals on the frontlines of the struggle against destruction and ensure their safety and security, provide them with the conditions necessary to complete their work, and grant them asylum when necessary.
"We must not wait to rally to the cause of at-risk cultural heritage defenders until we are mourning their deaths," the human rights expert said, while honouring the memory of Syrian archaeologist Khaled al-Asaad, retired chief of antiquities for Palmyra, murdered by the Islamic State in 2015.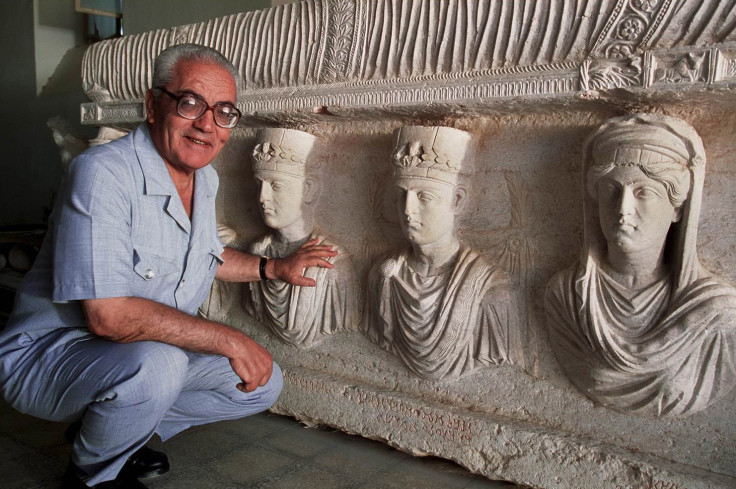 "Moreover, we must also pay tribute to ordinary people who step forward to defend cultural heritage, like those in Northern Mali who reportedly hid manuscripts beneath the floorboards of their homes to protect them or those in Libya who tried to peacefully protest the destruction of Sufi sites," Bennoune said.
"Increasingly, people are also looking to certain acts of cultural destruction targeting particular groups as warning signs for other mass atrocities and even as a sort of a part of accompanying genocide – acts of genocide or as preludes to genocide," Bennoune said in an interview with The Voice of America.
Mali under attack by Islamic militants
Timbuktu was destroyed by occupying Islamist extremists after fighting broke out in January 2012 between Government forces and Tuareg rebels. The area was an economic, intellectual and spiritual capital and a centre for the diffusion of Islamic culture throughout Africa during its golden age in the 15th and 16th centuries.
The mausoleums have long been places of pilgrimage for the people of Mali and neighbouring West African countries, and are widely believed to protect the city from danger. Sixteen of them are inscribed on Unesco's World Heritage List and 14 were destroyed in 2012, representing a tragic loss for local communities.
According to Unesco, the three mosques and 16 mausoleums comprising the property are part of the former great city of Timbuktu that once numbered 100,000 inhabitants. The fighting also destroyed parts of the Djingareyber Mosque, one of three madrassas, an Islamic religious school, comprising the University of Timbuktu. It is believed to have been built around 1327, mostly out of straw and wood with some limestone reinforcements. The emblematic El Farouk independence monument in the shape of a horse at the entrance to the city was also destroyed.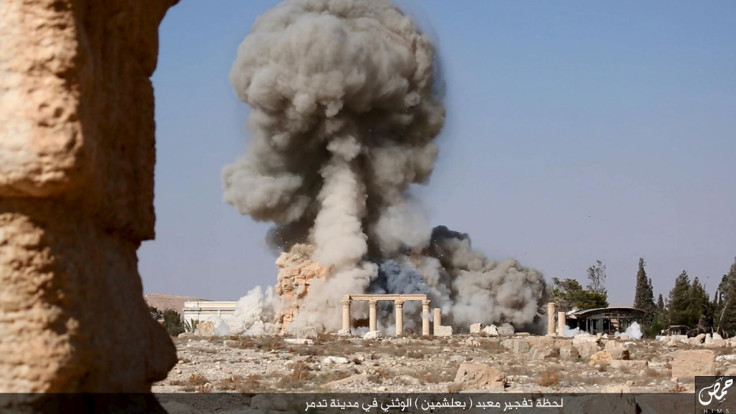 Blue helmets of culture
Progress was made in the fight to safeguard important cultural heritage sites when the Italian government and Unesco launched the first Blue Helmets of Culture, launched on 16 February. Its aim is to address the threat posed by terrorism with the programme #Unite4Heritage. Italy made a task force comprised of the Carabinieri Command for the protection of cultural heritage and civilian experts in fields including art, archeology, and restoration available to Unesco.
The Carabinieri Command travelled on 24 February to Baghdad for the inauguration of the first course on the protection of cultural heritage. Italian Ambassador to Iraq Marco Carnelos said his country had "a duty deriving from the strong, historical connection that has always linked the two countries – both cradles of great civilizations".
Italy's cultural heritage minister, Dario Franceschini, said that the 60-strong task force will protect "important sites at risk from terrorist attacks, or in war zones, or zones hit by natural disasters, where the international community will be able to send Cultural Blue Helmets to defend them before they can be destroyed."
The "cultural peacekeepers" will be sent – when safety allows – to assess the damage to globally prized monuments or works in the wake of conflicts, earthquakes, floods or other disasters. The main aim is to stop the looting and selling of heritage by militants to fund "terrorist activities", a Unesco spokesperson said in an AFP report.
The idea for an Italian, cultural version of the United Nations peacekeepers – known by their light blue helmets – was voted in by the UN after the destruction of sites including in Syria's Palmyra by the Islamic State group. IS seized control of Palmyra in May and has realised international fears by destroying some of the most prized sites in the Unesco World Heritage listed ancient city.
The militants have carried out a sustained campaign of destruction against heritage sites in areas under their control in Syria and Iraq, including the important Iraqi sites of Hatra, Nimrud and Khorsabad, the ancient Assyrian capital.