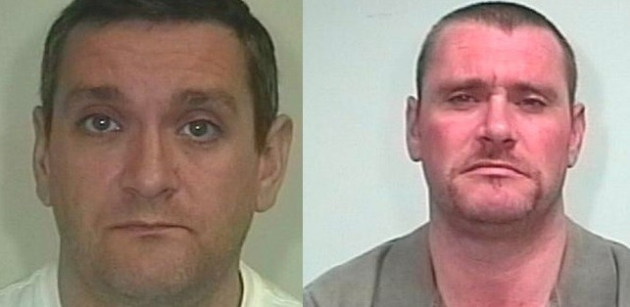 A disgraced former detective who stole more than £1m worth of seized drugs and conspired to sell them back onto the streets has been jailed.
DC Nicholas McFadden, 38, of West Yorkshire Police, has been sentenced to 23 years in jail for stealing huge quantities of heroin, cocaine and cannabis from evidence stores.
He then plotted with his brother Simon McFadden, 41, to sell the drugs. He was given a 16-year sentence for conspiring to supply.
The court heard how McFadden was able to help himself to the drugs while working at secret evidence stores by exploiting "slack" checking procedures.
The pair made around £600,000 from selling the drugs on. Upon sentencing, the judge said the pair had so much money that they "simply did not know how to spend it", which led to their ultimate downfall.
Expensive sausages
With the drug money, the brothers lived a lavish lifestyle, indulging in expensive holidays, clothing and jewellery. The court also heard how Simon McFadden would frequently spend his money on expensive sausages, which he and his wife ate with champagne.
When the police raided the home of the detective in Castleford, West Yorkshire, they also found £160,000 in notes packed into bags in his garage and a further £20,000 hidden around the property.
Judge Tom Bayliss said: "The two of you were putting back on the streets drugs which successful police operations had taken off the streets. And in doing so you became very rich.
"The effect on all of you is devastating. For a brief period, crime paid for your extravagances - but now you have a lifetime to regret it."
Alison Storey, of the Crown Prosecution Service, said: "As a detective constable, Nicholas McFadden should have been talking drugs off the streets. Instead he was stealing the very drugs the police had seized and was putting them straight back there.
"He exploited his trusted position by stealing large quantities of heroin, cocaine and cannabis and conspiring with his elder brother, Simon McFadden, to sell them for a significant profit."
Det Ch Insp Nick Wallen added: "This case has focused on a corrupt police officer - This man was in fact a criminal purporting to be a police officer.
"Some officers, Nicholas McFadden's former colleagues, had risked their lives to take drugs off the streets and he, along with his brother, was putting them back there."