Dia de los Muertos 2013: Day of the Dead Celebrated in Mexico [PHOTOS]
Millions of people across the world are celebrating Dia de los Meurtos, the Day of the Dead Mexican festival.
Traditionally, celebrations take place between 31 October and 2 November. People clean and decorate graves of their relatives and loved ones, leave gifts and build elaborate shrines during the festival.
Festivals honouring the dead have taken place in Mexico for up to 4,000 years and the Dia de los Muertos festival evolved into its present day form after the Spanish invaded in 1519.
In Mexico's Yucatan Peninsula, Mayan Indians honour the dead with meals, songs and prayers. They are believed to be the only communities that clean the bones of their dead.
Graciela Miranda Chi showed how she removes dusty patches of hair from the skull of her grandfather by wiping away grit and reaffixing the hair.
The custom of bone-cleaning is thought to date back to the pre-Hispanic era and people are employed as bone cleaners, offering their services to families that do not have time to clean the bones of their own relatives.
In Tultepec, in the State of Mexico, a procession was held ahead of Dia de los Muertos with multi-coloured lanterns. People walked several blocks through the town to light the way for angels to heaven.
A Halloween-themed fun run called the Chilango Run - I Die to Run - was also held in the Polanco neighbourhood in Mexico City.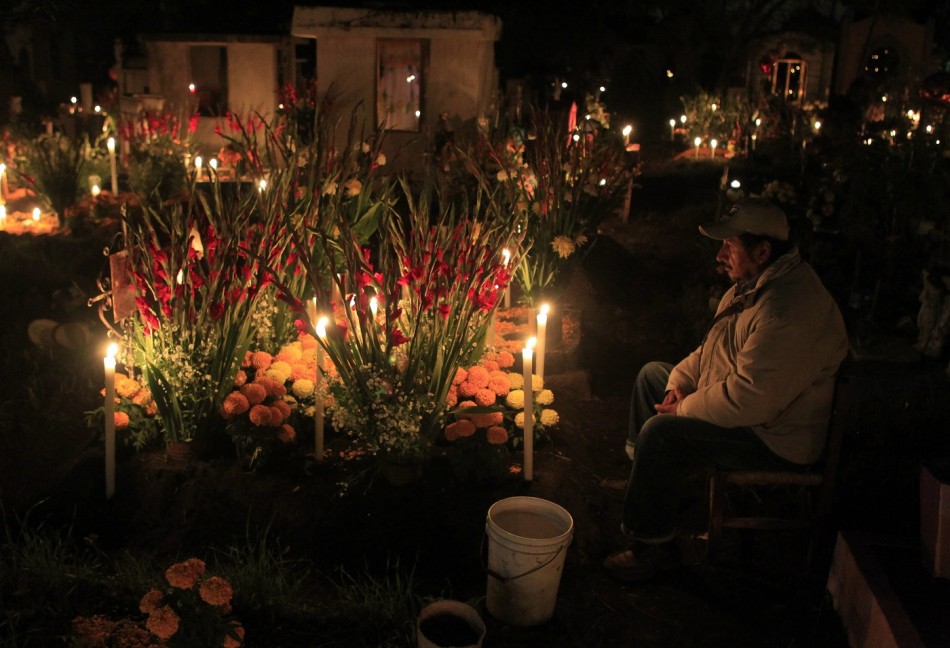 © Copyright IBTimes 2023. All rights reserved.