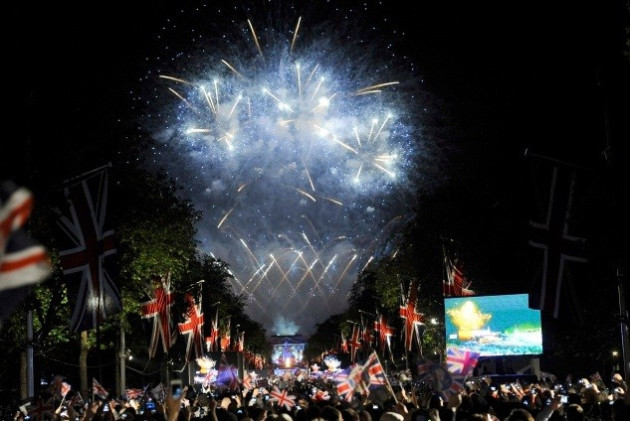 The Queen continued her jubilee engagements and attended the diamond jubilee concert despite her husband being taken to the hospital from the Windsor Castle just hours earlier.
Prince Philip was admitted to the King Edward VII Hospital in London on Monday after a bladder infection.
The Duke of Edinburgh, 90, would be kept under observation for a few days as a precautionary measure and would be missing the rest of the diamond jubilee festivities.
"HRH The Duke of Edinburgh was taken to King Edward VII Hospital in London this afternoon, from Windsor Castle, as a precautionary measure after developing a bladder infection, which is being assessed and treated," said a statement from Buckingham Palace.
"Prince Philip will remain in hospital under observation for a few days. He is, understandably, disappointed about missing this evening's diamond jubilee concert and tomorrow's engagements," it continued.
Over a million people gathered to be part of the palace concert on Monday night featuring Paul McCartney, Kylie Minogue and Stevie Wonder.
Prince Charles paid an emotional tribute to his mother at the concert stage and kissed the Queen's hand at the conclusion of his speech.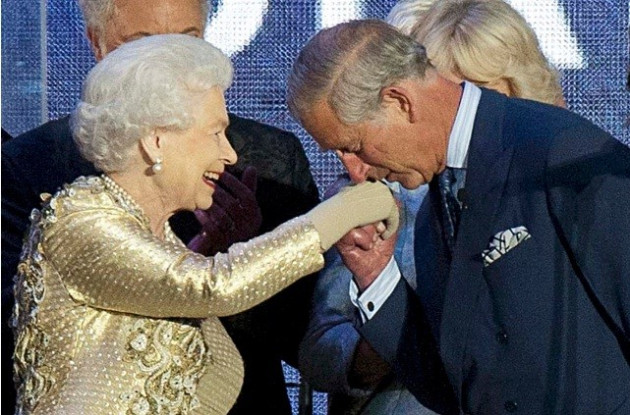 He said the nation was celebrating the life and service of a very special person.
"I was three when my grandfather George VI died and suddenly, unexpectedly you and my father's lives were irrevocably changed when you were only 26. So as a nation this is our opportunity to thank you and my father for always being there for us. For inspiring us with your selfless duty and service and for making us proud to be British, proud at a time when I know how many of our fellow countrymen are suffering such hardship and difficulties," said Charles in his speech.
"The only sad thing about this evening is that my father cannot be her with us because unfortunately he's taken unwell," he added.
The national anthem and huge fireworks followed his speech in front of Buckingham Palace.
The Queen and the royals including Charles, the Duchess of Cornwall, the Duke and Duchess of Cambridge and Prince Harry would attend the thanksgiving service at the St Paul's Cathedral on Tuesday.
The Archbishop of Canterbury, Dr Rowan Williams, would give the sermon at the service and is expected to pay tribute to the Queen.
Prime Minister David Cameron along with governor generals, diplomats and foreign leaders would also be in full attendance on the occasion.
Following the church service, the Queen will be attending a reception at Mansion House and a City of London Livery companies lunch at Westminster.
However, the highlight of the day would be the carriage procession back to Buckingham Palace through the streets of Whitehall.