Diane Abbott returns as Shadow Home Secretary
Abbott missed the final days of the campaign due to ill-health.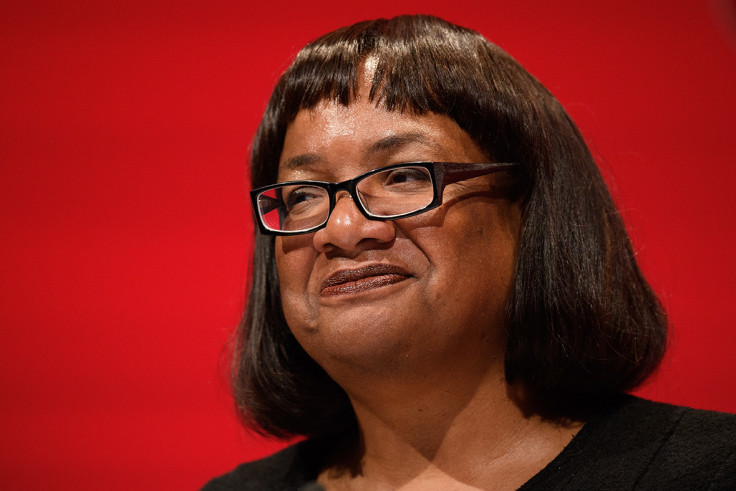 After missing the final few days of the general election campaign, Diane Abbott has been reinstated as the shadow home secretary, Jeremy Corbyn has confirmed.
The Labour leader was appearing on Peston on Sunday when he was asked about the role she was playing the in the opposition benches, Corbyn confirmed that she had returned to the front bench as shadow home secretary.
Abbott made the headlines on several occasions during the election campaign due to a number of gaffes when it came to numbers behind Labour policies.
She pulled out of the campaign just two days before the election, citing ill-health which was later revealed to be her diagnosis of type-two diabetes.
Corbyn said: "Diane suffers from type-two diabetes and suffered a great deal during the last part of the election campaign and I had a chat with her during that period and we felt that it was right for her to take a break from intensive campaigning at a national level.
"She is getting all the support necessary and she is the shadow home secretary."
Lyn Brown replaced Abbott for the brief spell that she was away.
Speaking on LBC Radio about policing numbers, she was attacked for muddling up her numbers on Labour's plans to hire 10,000 more police officers. She also claimed the policy would cost £300,000, which would have required the new officers to work for only £30 a year.
She was thrust into the spotlight again after not knowing the numbers for Labour during the local elections.
And she suddenly pulled out of an interview on Woman's Hour, just hours after struggling to answer questions on Sky News about proposed safety procedures in London following recent terror attacks.
However, Abbott won her Hackney North seat for the eighth time with an increased majority of more than 35,000 votes.
© Copyright IBTimes 2023. All rights reserved.