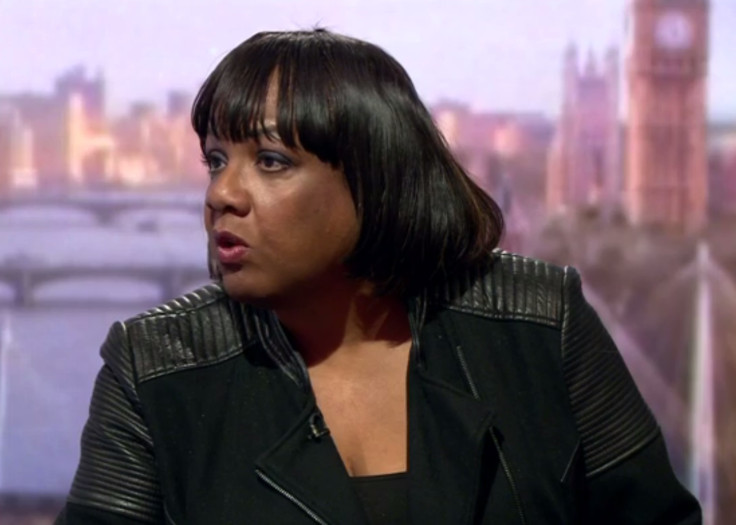 Diane Abbott has predicted that the Labour Party can close the gap in the polls within the next 12 months.
It follows a YouGov poll which placed Labour at its lowest point in seven years and two Parliamentary by-election losses.
However Abbott, who is a key Jeremy Corbyn ally, said the party would "come together" and reverse its fortunes.
Speaking on the Andrew Marr Show on Sunday (11 December), she said: "I'm confident we can close the gap in the coming 12 months.
"We've had a pretty difficult 12 months, partly [because of] Jeremy's enemies in the party, partly commentators, but we have the right policies and we have the right leader."
Labour finished fourth, with just 10% of the vote, in this week's Sleaford by-election.
In the Richmond race, where the Liberal Democrat Sarah Olney dethroned Zac Goldsmith, Labour received less votes than registered party members in the constituency and forfeited its deposit.
Abbott, however, maintained that the party's health was better than it appeared.
"I would say to you that reports of the Labour party's demise are much exaggerated," the shadow home secretary argued.
"We are the largest social democratic party in Europe. And that huge surge in membership is due to the current leadership."
Nick Robinson, who filled in for host Andrew Marr as he recovered from stroke treatment, also asked Abbott about comments from Croydon North MP Steve Reed who said Labour risked becoming the "party of the 0 percent" as it tried to win voters who wanted to Remain and Leave in the EU Referendum, rather than backing one position.
Abbott denied the party's position was confused, saying Labour supported the "best possible negotiated deal" for Brexit.
"We are in favour of first of all respecting the votes of 17 million people that voted for Brexit," she said. "It would be very damaging for democracy if we dismissed those voters in the way the Lib Dems are."
She added: "What we have to do, as a national party, is not just speak for the 48%, not just speak for the 52%, but bring the country together, and hold the Tories to account."