Did The Big Bang Theory's Amy say yes to Sheldon? Mayim Bialik had 'no idea' about proposal
Viewers were shocked when Sheldon Cooper got down on one knee in the season 10 finale.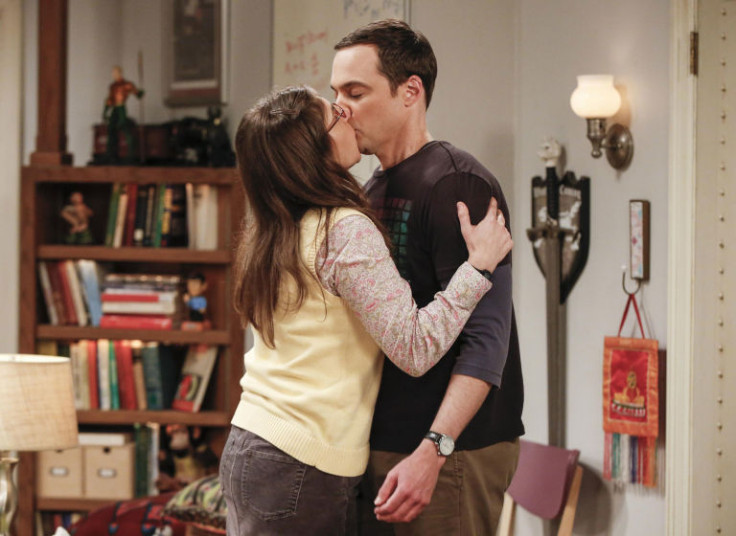 Viewers were surprised when The Big Bang Theory's socially awkward Sheldon Cooper mustered up the courage to get down on one knee – and they weren't alone in their shock.
Actress Mayim Bialik – who plays Sheldon's (Jim Parsons) girlfriend Amy Farrah Fowler – claims that she had no clue about a marriage proposal until she read the season 10 finale's script.
Bialik, 41, told Digital Spy: "My jaw was on the floor... I literally had no idea this proposal from Sheldon was coming. If you want me to tell you what happens in the season opener of season 11... I can't, because I don't know!
"I have opinions and ideas. As an actor and a writer, I could see this playing out several ways. But my job is to wait through the summer to see what our writers decide!" she added.
Big Bang fans won't find out if she said yes until September, when the cliffhanger will finally be resolved for the show's return. Sheldon and Amy's love story is set to play out for a good while longer as the hugely popular sitcom is already booked for a 12th season.
On her future in the show, Bialik added: "I'm around for as long as they will have me!"
"As of right now, I know what the rest of the world knows – we are signed on for two more seasons. After that, who knows? I'm very happily employed by Warner Bros. at the moment!"
Bialik – who is a qualified neuroscientist in real life – has played Dr Amy Farrah Fowler since 2010.
She won a Critic's Choice Television Award for Best Supporting Actress in a Comedy Series for the role.
In related news, The Big Bang Theory actress Melissa Rauch has announced that she is expecting her first child in the fall of 2017 with husband, Winston. Both Parsons and Bialik took to social media to congratulate the actress.
Bialik reacted to Rauch's pregnancy by re-sharing Rauch's post and captioning it: "Wishing my friend and castmate @themelissarauch only joy and blessings as she enters this stage of life. What a beautiful touching way she is sharing her experience. #Repost@themelissarauch".
© Copyright IBTimes 2023. All rights reserved.