Thames Valley Police has said that it believes it has located the body of a third victim of the Didcot Power Station collapse. The body of Christopher Huxtable, 34, from Swansea, was found on 31 August.
The families of Ken Cresswell (57) and John Shaw, 61, both from Rotherham, have been informed. The fourth victim, 53-year-old Michael Collings from Whitby, was recovered soon after the collapse in February (2016).
In a statement, Thames Valley Police said: "The contractors have paused the removal of debris so that specialists from Thames Valley Police, Fire and Rescue's Urban Search and Rescue (USAR) and the South Central Ambulance Service Hazardous Area Recovery Team (HART), can enter the site.
"The safe recovery of the body will take place and the Disaster Victim Identification process will commence. The person has not yet been formally identified and this will be a matter for the coroner. Our thoughts remain with the families of Ken Cresswell and John Shaw and we would ask that their privacy is respected during this incredibly difficult time."
All four men died after a derelict boiler house they were preparing for demolition collapsed at the power station on 23 February. The collapse left a vast mountain of rubble and twisted metal making the recovery process difficult and hazardous. The families of the victims had criticised the slow recovery process.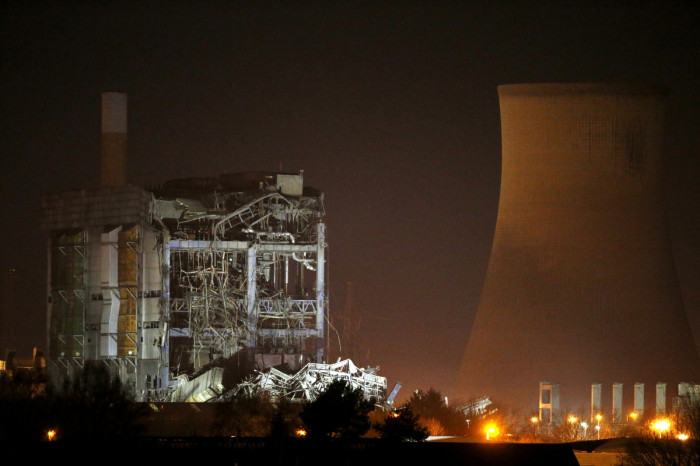 In May 2016, the company - which owns the site RWE Npower - halted the recovery process saying it was too dangerous to continue. Sarah Champion, the Labour MP for Rotherham, said at the time: "The slow progress to recovering bodies can't happen again. For three months they have been trying to hang on to hope, now we just hope they will ever be found at all."
Tonight (7 September) Ms Champion tweeted: "The body of a second man is believed to be found at #Didcot. Sending love & prayers to Creswell & Shaw families. We will get the men home x"