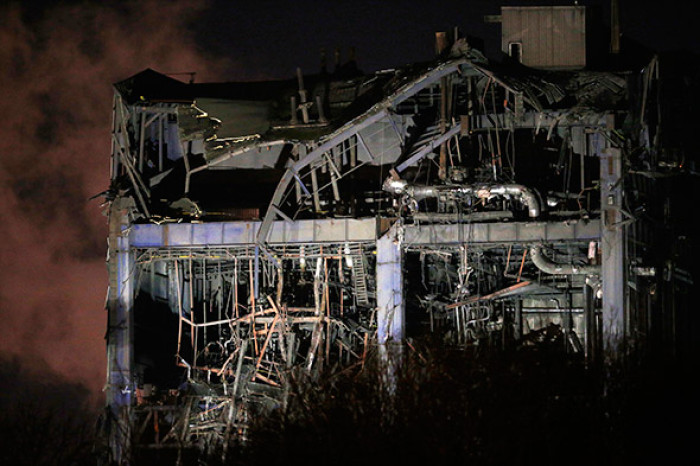 The families of victims of the Didcot power station collapse in February have spoken of their anger that efforts to retrieve their bodies has been halted — a decision condemned by MP Sarah Champion as a "national scandal". The body of Michael Collings has been recovered but the company which owns the site, RWE Npower, says it is currently too dangerous to continue with the recovery of the other three bodies.
Two of the victims, Ken Cresswell, 57, and John Shaw, 61, were from Rotherham. The MP for the families, Sarah Champion, said in the event of a similar tragedy in future "the slow progress to recovering bodies can't happen again. For three months they have been trying to hang on to hope, now we just hope they will ever be found at all."
Sandra Huxtable, from Swansea, whose 34-year-old son Christopher Huxtable also died, told Sky News: "You are on hold every minute of your life because you are waiting for that phone call to say they have found Chris, but now we will not have that phone call. Give them some dignity and get these men out. There will be nothing left of them."
In a statement, RWE Npower said: "Since the tragic accident at our Didcot site we have been doing everything possible to locate and recover the missing men as quickly and as safely as possible. Our contractors have now reached the 50m safety exclusion zone, which is in place as the remainder of the structure is currently considered unstable.
"Sadly, this means that, until the remaining standing structure can be safely brought down, we have restricted access to the recovery area. We understand that the time it is taking to recover these men is deeply distressing for their families, and we are in contact with them. Our absolute priority is to recover their loved ones as quickly and as safely as possible."