An Australian conman has been jailed for seven-and-a-half years after tricking wealthy investors into giving him money by Photoshopping pictures of himself with famous "friends".
Dimitri de Angelis, 47, scammed A$8.5m (£5.7m) from a string of high-profile businessmen and women in Sydney.
He showed them pictures of himself with powerful people, including Queen Elizabeth II, the former Pope John Paul II and the Dalai Lama.
Other pictures showed de Angelis with basketball star Dennis Rodman, who recently struck up a friendship with North Korea leader Kim Jong-un, and Russian president Vladimir Putin.
De Angelis was jailed by Sydney judge Richard Cogswell who called him "heartless, fraudulent and predatory".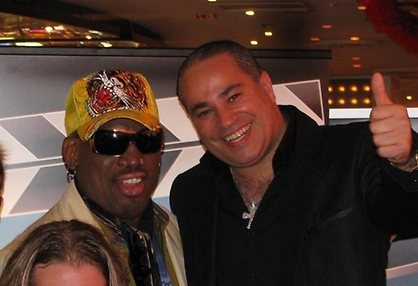 The fraudster tricked 14 people in business, academia and the local government. He held lavish parties on yachts and in five-star hotels to make people believe he was a successful investor.
He told his victims that for every one percent of the "record label company" they bought, they would get $6m back when the business was floated on the stock exchange.
De Angelis then bombarded them with messages of encouragement, sending them the Photoshopped images of himself with influential people, including David Hasselhoff and former presidents George Bush senior, George W Bush and Bill Clinton.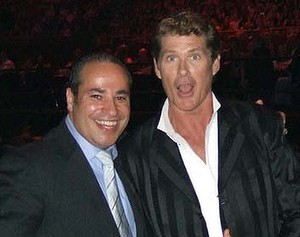 He also told his victims that he was the personal banker to Australian media tycoon Kerry Packer and that he sat on the board of the Reserve Bank.
He was arrested in March 2010 and pleaded guilty to 16 charges of fraud. He was also declared bankrupt.
The judge acknowledged that de Angelis may have suffered from a narcissistic personality disorder. The defendant had had a difficult upbringing and had spent most of his childhood in state care in France.