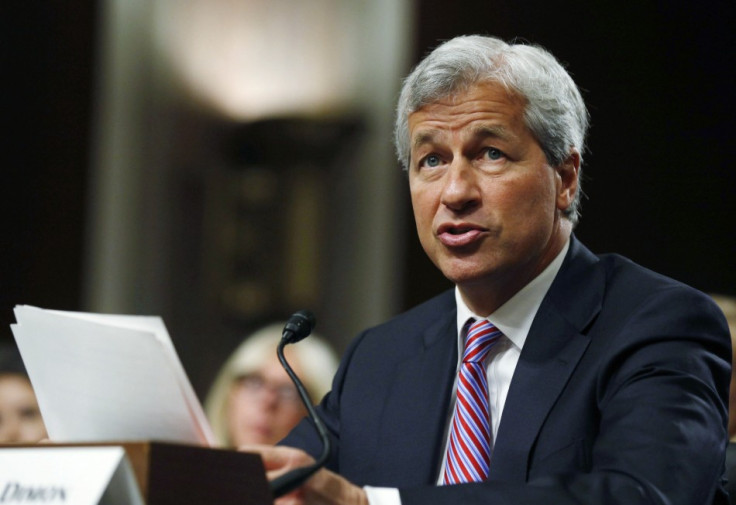 JP Morgan's CEO Jamie Dimon is defending the investment bank's trading and risk management practices at the US Senate Banking Committee today, after the US launched a Federal investigation into how the group's Chief Investment Office (CIO) lost $2bn in bad bets.
Dimon is claiming that "a series of events led to the difficulties in the synthetic credit portfolio," managed by the CIO, which includes "CIO's traders did not have the requisite understanding of the risks they took."
In May, Bruno Iksil, nicknamed the "London Whale" for his rumoured preference for large trades, and his colleagues at the London unit of JPMorgan's CIO are said to have lost around $2bn through bad bets in a portfolio that was specifically designed to hedge the bank's risk exposure.
This prompted an investigation by several US authorities and Dimon will now have to explain why he didn't ensure that the CIO's risk managers adequately keep pace with the nature of the unit's business.
In prepared testimony for his appearance before US lawmakers, Dimon says the portfolio "... morphed into something that, rather than protect the firm, created new and potentially larger risks. We have let a lot of people down, and we are sorry for it."
Designed to give banks a single, simple figure of their total risk exposure, Value-at-Risk models of risk management, known in the industry as VaR, are being challenged by many experts who say too many banks rely on what's become an out-dated, misunderstood and poorly-used method of calculation in a financial market universe that has fundamentally changed since the collapse of Lehman Brothers in 2008.
Dimon has already said in today's Senate hearing that these valuation models "change all the time and models were run and implemented in January [ended up] increasing the amount of risk at the CIO."
Click here to watch the live US Senate hearing