French fashion house Christian Dior made an epic comeback to Britain's Blenheim Palace on 31 May as the luxury label hosted its Cruise show after a break of almost 60 years.
In 1954, when Dior staged its first collection at the 18<sup>th century stately home in Oxfordshire, it was at the behest of the Duchess of Marlborough; and on Tuesday night the multi-billion pound enterprise once again traced its way back to the palace to unveil its 2017 spring/summer cruise collection.
Against the backdrop of a grey damp sky in England, the stage was set at the Blenheim palace and soon enough style royalties graced the show both on and off the runway. As the fashion event unfurled as a legacy of the friendship between Monsieur Dior and the palace, the face of Dior Beauty Bella Hadid took to the ramp.
IBTimes UK has compiled a fashion report of the trends on and off the runway from the Dior Cruise show.
Bella Hadid cut a striking figure in a gothic floral attire
Being the brand ambassador of Dior is no easy task, but the 19-year-old model has proved that she is ready to come out of the shadow of her elder sister Gigi, when she walked the ramp on Tuesday night. Dressed in a black floral pencil skirt and a sequinned jacket, Bella looked dramatic as she stormed the runway in her signature style. While her hair was pulled back in a tight pony, Bella sported dark smoky eyes and lace-up shoes.
Elizabeth Olsen brought lace to the British show
Fashion diva and star of The Captain America: Civil War, Elizabeth Olsen, attended the Dior Cruise show in a lace-minidress that featured elaborate detailing. Elegantly combining the classic with the modern, Olsen's attire featured white lace work with bejewelled short sleeves.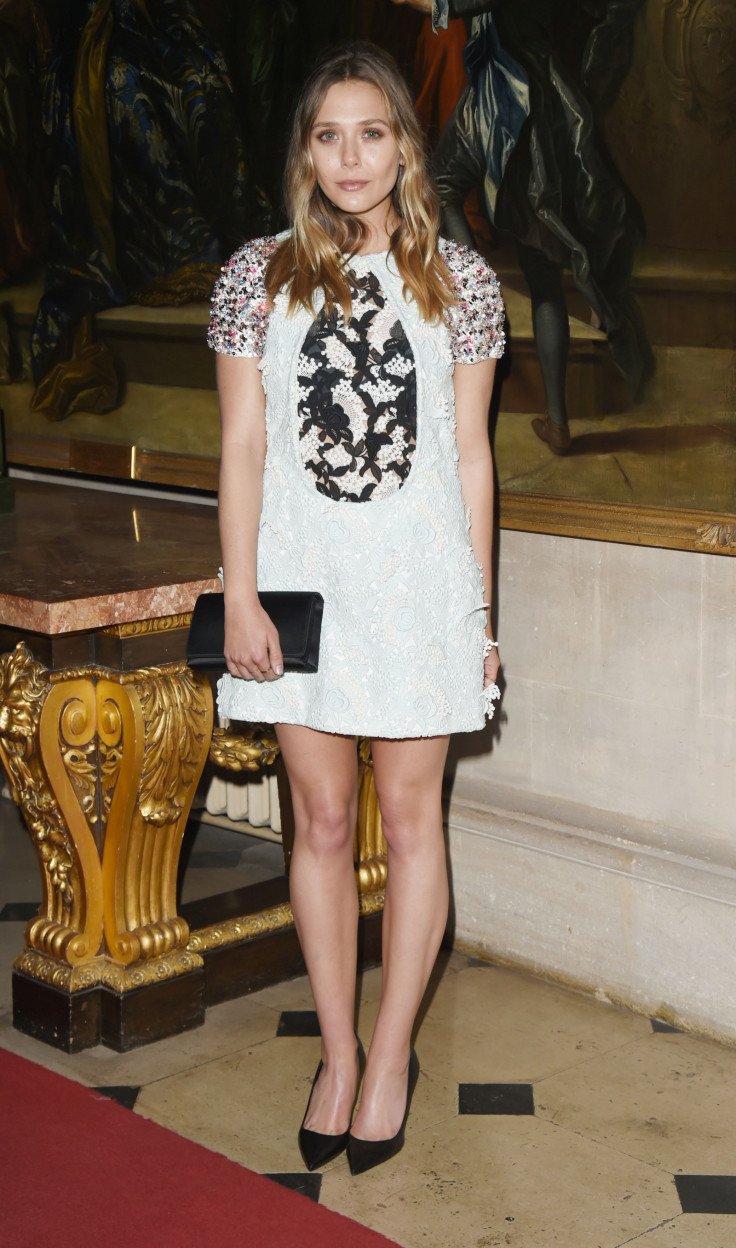 Alexa Chung flaunted a quirky mix of sequins and colours
32-year-old model Alexa Chung displayed her eccentric fashion taste at the Blenheim Palace last night as she wore one of Dior's collections. She combined a beige patterned skirt with an orange and black top adorned with sequins. The model paired her quirky attire with black leather boots and relaxed tousled hair.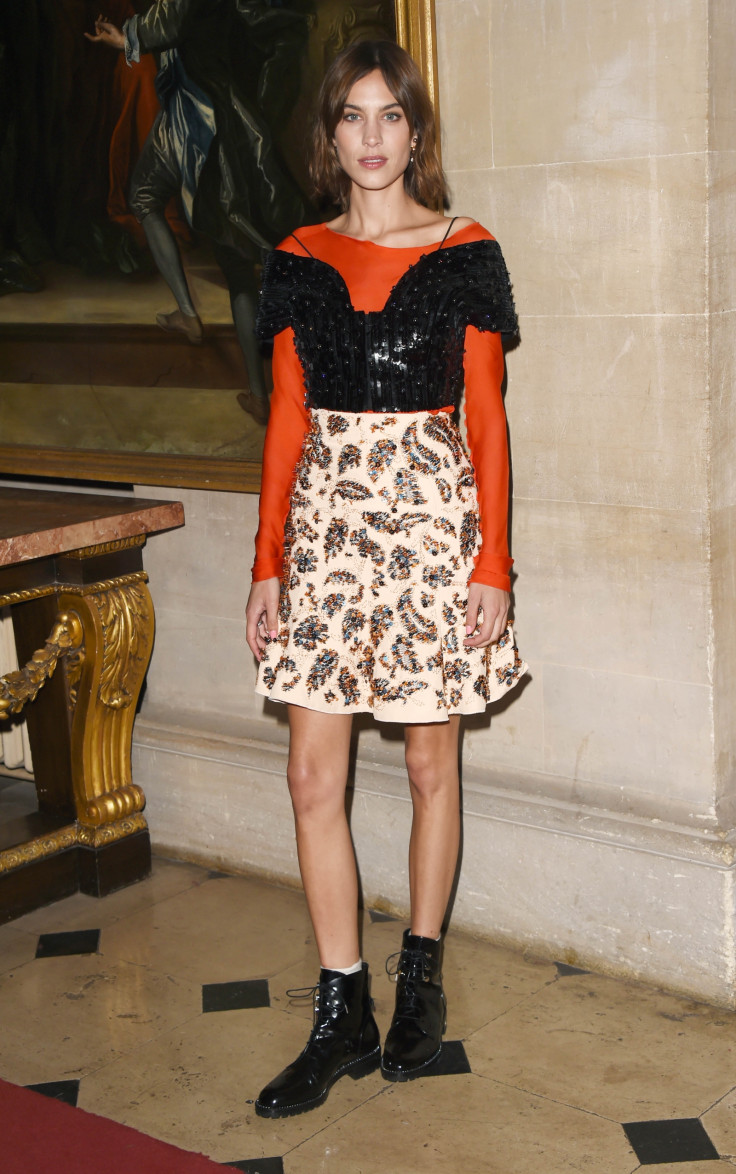 Kate Beckinsale showed up in an elegant cut-out gown
Kate Beckinsale's black and white cut-out gown added chic to the Dior show in Oxfordshire. Feminine yet flamboyant in a way, the gown made the mother-of-two stand out from the crowd as she stepped into the palace in Christian Louboutin heels.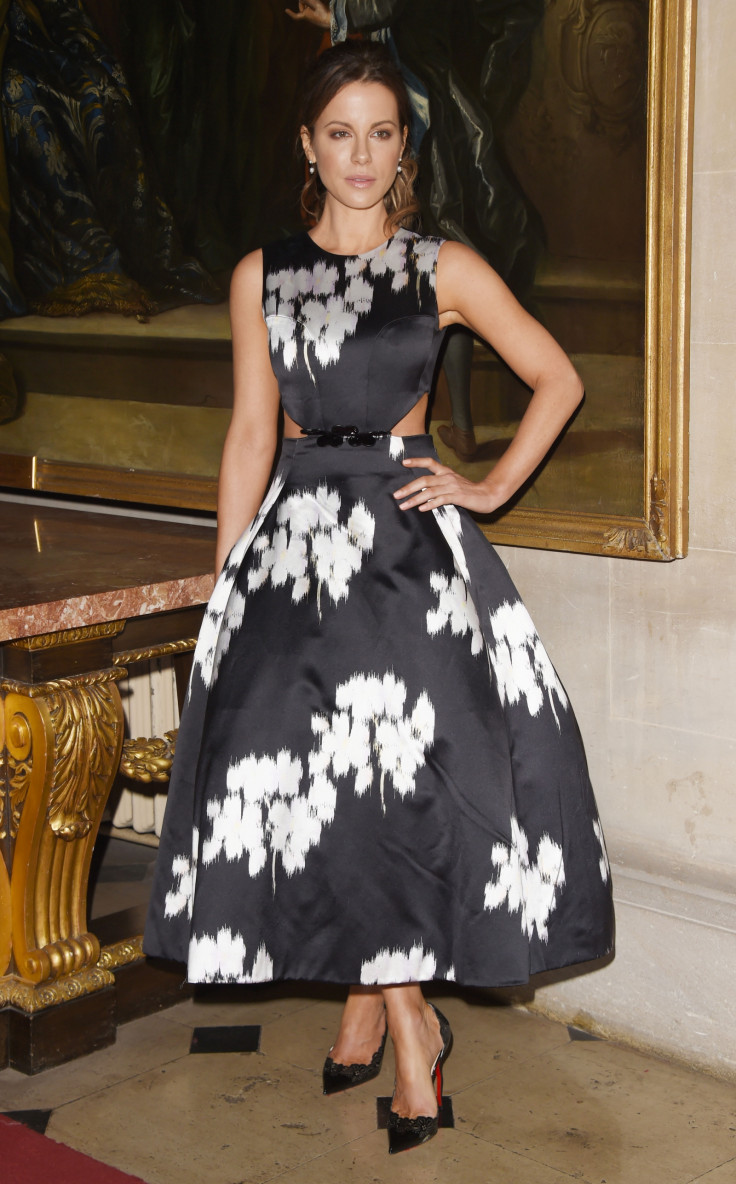 Princess Diana's niece wore a lady-like shift dress
Among the fashion and entertainment stars attending the Dior Cruise show was Lady Kitty Spencer, the niece of Princess Diana. Spencer graced the front row of the show in an asymmetrical Dior shift dress. Her black pumps and matching clutch further added to her elegance.