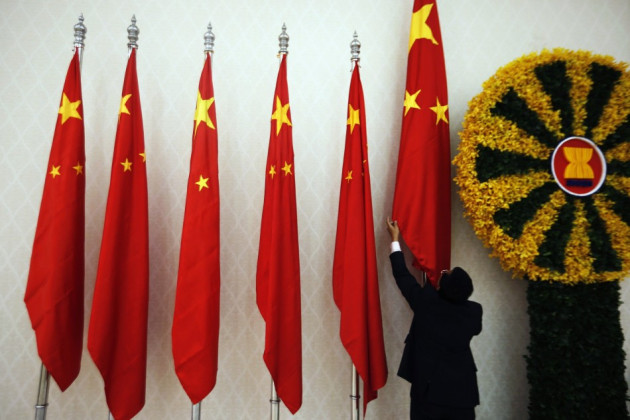 The developing world lost nearly one trillion dollars in illicit capital outflows in 2010 due to corruption, tax evasion, and other financial crimes not involving cash transactions, according to a new report released by a global financial watchdog group.
Washington-based Global Financial Integrity (GFI) says in its latest report that illicit financial outflows cost the developing world $859bn (€652bn, £530bn) in 2010, up 11 percent from 2009. Over the decade spanning 2001 through 2010, the developing world lost a total of $5.86tn, according to the estimates of the group.
"Astronomical sums of dirty money continue to flow out of the developing world and into offshore tax havens and developed country banks," said GFI director Raymond Baker.
"Regardless of the methodology, it's clear: developing economies are hemorrhaging more and more money at a time when rich and poor nations alike are struggling to spur economic growth."
With an illegal capital outflow of $420bn, China accounted for almost half of the dirty money that flowed into tax havens and Western banks in 2010. Malaysia and Mexico followed China with outflows of $64bn and $51bn, respectively.
Illicit financial flows have increased in every region of developing countries, the GFI notes. By region, illicit flows rose 23.8 percent in Africa, 26.3 percent in the Middle East and North Africa, 3.6 percent in developing Europe, 7.8 percent in Asia and 2.7 percent in the Western Hemisphere.
The study found that trade mispricing account for an average of 80 percent of cumulative illicit flows from developing countries over the period 2001-2010. Mispricing was the major channel for the transfer of illicit capital from China and Mexico, according to the report.
In the Middle East and North Africa, bribery, kickbacks, and the proceeds of corruption were the primary drivers of illicit financial flows.
While Qatar, Kuwait, Venezuela and Poland were displaced from the top10 illicit financial flow ranking, poorer countries the Philippines, India, Indonesia and Nigeria replaced them. The countries in the new list are facing issues including corruption, wider gap between rich and poor as well as internal security problems.
The GFI called on world leaders to take actions to prevent the flow of dirty money by clamping down on secret bank accounts and ownership of shell companies. The advisory group also asked for reforming customs and trade protocols so that export/import payments cannot be used to hide illegal fund transfers. It also suggested framing laws requiring multinational companies to report their profits by country to prevent tax avoidance and strongly enforcing anti money-laundering laws.