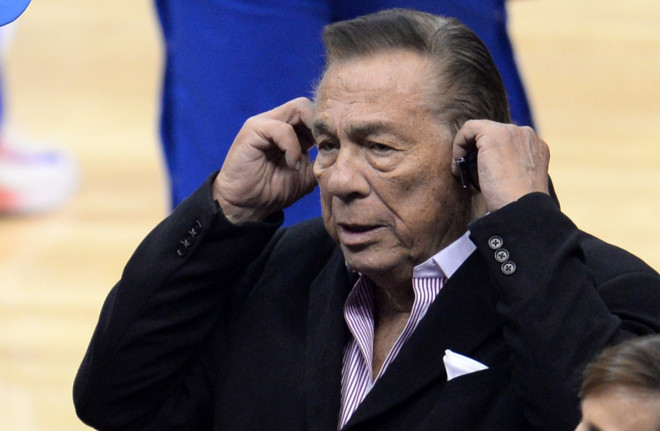 Disgraced Donald Sterling, the LA Clippers basketball team owner recently outed over racist slurs that have received admonishment from as high up as Barack Obama, has been battling pancreatic cancer, it has emerged.
It was reported by ESPN, citing unnamed sources, that Sterling, 80, has been battling the disease. The cancer revelations came after Sterling was officially forced quit basketball thanks to his incendiary comments about black people, secretly recorded and leaked to the press.
The property magnate spokesman did not respond to enquiries.
Sterling was recorded chastising his girlfriend for posting photos on Instagram of her posing with black stars such as NBA legend Magic Johnson.
His Mexican/American girlfriend named V. Stiviano that he disapproved of her "associating with black people" and warning her not to bring black people to any Clippers' games.
The recordings cause a storm of reprimands; even President Barack Obama expressed his shock and disgust.
The backlash included this sweary condemnation from comedy rapper Snoop Dogg, or Snoop Lion.
Sterling has been ordered to sell his stake I the Los Angeles Clippers by the NBA, fined $2.5m and banned for life from the sport.
Clippers president Andy Roeser attempted to defend Sterling's record, saying: "Mr Sterling is emphatic that what is reflected on that recording is not consistent with, nor does it reflect his views, beliefs or feelings. It is the antithesis of who he is, what he believes and how he has lived his life."
However, the news of Sterling's cancer means he faces a more vital struggle than the one to preserve his reputation.