Celine Dion and Adele are reportedly in talks about a duet, making for one of the most exciting collaborations in music history.
Dion, 49, headlined London's O2 Arena on 20 June as part of the iconic venue's 10th anniversary celebrations. During her performance, the My Heart Will Go On singer gushed about her love for the city and admitted she is considering a move from the US to the UK.
The Canadian singer told the audience: "If I do, do you think if I move here I can meet Adele and you can help fix this for me?" According to The Sun, Adele, 29, was actually backstage at the gig where she had a secret meeting with her idol and discussed the possibility of collaborating.
A source told the publication: "Adele made the trip to meet her idol and the music legends both embraced in a private room backstage before the gig and told each other how much they loved each other. Adele said she would love to sing with her on stage at some point but she would be too scared."
Rumours of a duet between the musical divas has circulated for some time. Fuelling hope during a recent appearance on ITV's Lorraine, Dion sang Adele's hit single Hello but changed the lyrics to: "Adele, hello, it's me. I was wondering if you can sing a song with me. Anywhere, anytime."
Dion proved her admiration for Adele at the Grammys 2017 in February when she presented the British singer with song of the year for Hello.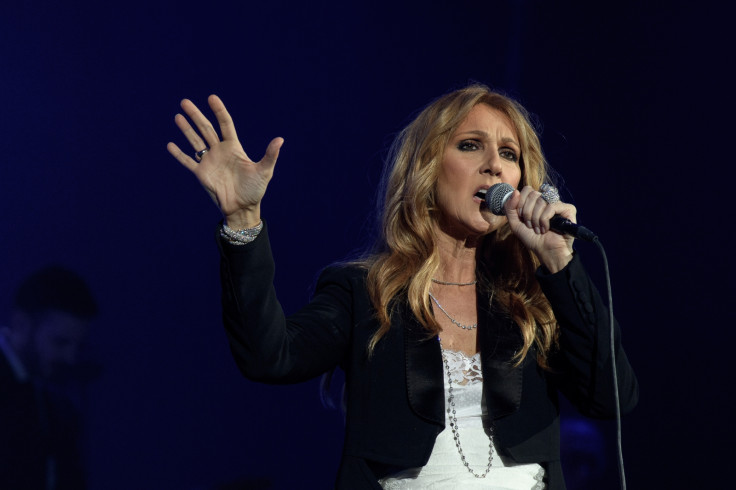 It was an emotional night at Dion's show in London with the Think Twice singer paying tribute to victims of the Manchester and London terror attacks. Dedicating a new song to those affected, Dion said: "For a moment last year during the most difficult time of grieving the loss of my husband Rene [Angelil], I received an unexpected gift from someone that I admire tremendously. I don't write my own songs so Pink wrote a song for me that expresses the power to stand up and stay strong in any situation."
She continued: "All of us here have lost loved ones, those who are near and dear to us, especially in the past several weeks here in London and across the UK where tragedy has devastated us in a way we cannot understand. It's left us searching for answers, lost for words and simply just lost. So I would like to offer this special from Pink in the hope that it was over some comfort to you like it comforted me. It's called Recovering."