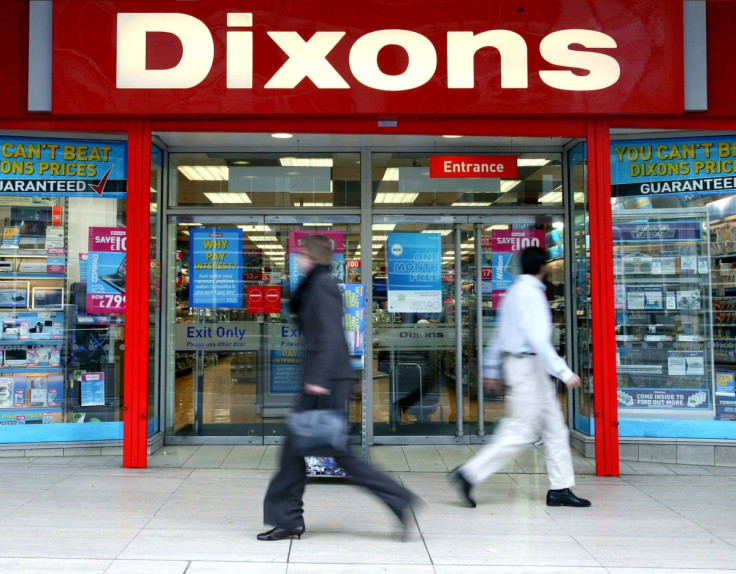 Shares in Dixons Carphone plunged almost 30% in early trading on Thursday (24 August), after the electronics retailer issued a profit warning as customers are holding onto their mobile handsets for longer.
Challenging conditions in Britain's mobile phone market will drive annual profits down from £501m last year to between £440m and £360m, chief executive Seb James said in an unscheduled trading update.
James indicated the combination of a weak pound and slower technical innovation in mobile phones both contributed to generate a sharp slowdown in the market.
"Currency fluctuations have meant that handsets have become more expensive whilst technical innovation has been more incremental," he explained.
"As a consequence, we have seen an increased number of people hold on to their phones for longer and while it is too early to say whether important upcoming handset launches or the natural lifecycle of phones will reverse this trend, we now believe it is prudent to plan on the basis that the overall market demand will not correct itself this year."
Dixons added that changes to roaming charges within the European Union, which were dropped in June, could result in negative one-off adjustments relating to its mobile network debtor of around £10m-£40m, versus a positive contribution to profits of £71m last year.
Neil Wilson, senior market analyst at ETX Capital, said the profit warning stoked fresh fears about the health of the UK retail sector.
"If we take the mid-point of [the new profit guidance of £400m, it would represent a 20% drop in profits from last year's £501m," he said.
"Only a very small portion of that would be down to the disposal of the Spanish business. The biggest hit seems to be caused by EU roaming legislation."
There was more positive news on the sales front, with like-for-like sales climbing 6% year-on-year in the three months to end of July, while James added the company's profits from "core retail operations" should be in line with the one recorded last year.