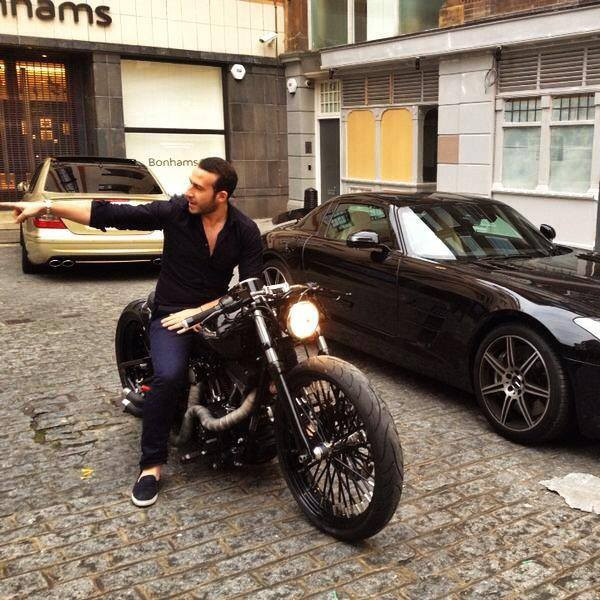 A club promoter with no UK driving licence has been sentenced for writing off a £130,000 ($189,000) Lamborghini less than a minute after he got behind the wheel after admitting he "just couldn't handle it". Diyaa Lababidi, 32, crashed the Lamborghini Gallardo VRM while promoting the launch of a restaurant just off Central London's Oxford Street last 27 July.
Lababidi, originally from Lebanon, said he "underestimated" the power of the luxury car and careered it into steel bollards. After causing what police described as a scene of "mangled steel and shattered glass", Lababidi fled along with passenger Talal Alkassab, who hired the Lamborghini from JM Investment Trading Ltd for the promotion of the Drunch restaurant.
Lababidi told the Evening Standard: "It was a silly thing to do and it happened in less than a minute. It was never my intention for this to happen. It was so powerful it surprised me."
He added: "When you see a beautiful woman in the street you want to ask for a photograph with her. If your friend has a Lamborghini and lets you sit in it, it's the same and you will do it. It was a very beautiful car but I just couldn't handle it."
Lababidi admitted failing to report an accident, driving without a licence, driving without insurance and driving without due care and attention at Westminster Magistrates Court. He was handed a suspended eight-week jail sentence and banned from driving for six months. He was also made to pay more than £800 in damages and other costs.
Stephanie Wookey, defending, said: "The unfortunate reality of this situation is that he was driving the vehicle for less than a minute. He had a stupid boyish desire to drive a fancy car and have a picture in it to promote his club.
"It wasn't the case that he was speeding, he just underestimated the power of the accelerator of this car. He just lost control of this car, which he can't really drive."
Alkassab denied a charge of failing to provide information relating to the identification of the driver and is due to stand trial on 1 April.