Consumer drone manufacturer DJI has launched a new camera that gives its models thermal imaging capabilities so they can be used to see important details that would otherwise be invisible, such as gauging where a fire is at its worst when it comes to fighting them, or to aid in crucial search and rescue missions.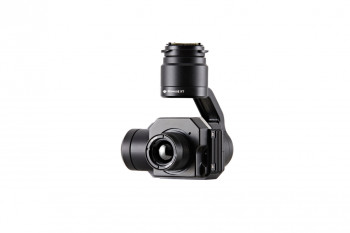 The DJI Zenmuse XT is designed to work with the Inspire 1 and the Matrice M100 drone platforms. It contains a thermal imager courtesy of Flir, and the same gimbal mount currently used in the Zenmuse X3, X5 and X5R cameras, which enables it to turn 360 degrees.
The Zenmuse XT comes in two models – one shoots images in resolutions up to 640 x 512, while the other shoots in resolutions up to 336 x 256, using 50mK infrared scanning at 640/30 FPS or 336/60 FPS, which provides images that are better than a tenth of a degree, and users have the option to choose from four different lenses.
The camera is a partnership between China-based DJI and US-based Flir Systems, a security camera manufacturer that specialises in designing thermal imaging cameras, components and imaging sensors for a wide range of industries including the military, professional security and emergency services. The firm also produces is the Flir One personal thermal camera, which clips on to iOS and Android, which IBTimes UK featured in June.
As thermal cameras have existed for some time now, there are undoubtedly those who have already rigged them up to work with drones. But this is the first time the solution has been made to work with DJI's range of drones, which are arguably the most popular consumer models today.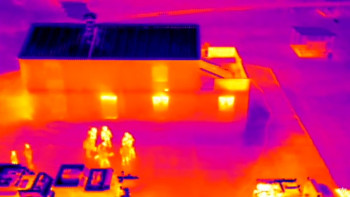 Wayne Baker, a fire chief in the City of Joshua in Texas, US, said: "DJI's XT camera's really been great to access where the fire is immediately. We can also see how it's affecting the roof above, whether other parts of the building were even getting involved or how the fire was starting to travel through the building, all before making an entry, so we have a better coordinated attack going in."
DJI is also suggesting the Zenmuse XT be used for crop monitoring and plant detection, as well as to get important data to help make decisions about irrigation schedules and fruit yields.
No price has yet been announced but the Zenmuse XT will be released in the first quarter of 2016. It has been a busy year for DJI, which in 2015 launched the latest Phantom 3 consumer drone, followed by the Osmo handheld 4K camera, the Agras MG-1 pesticide-spraying drone for agriculture and the DJI Manifold on-board Ubuntu computer in a box.