Novak Djokovic will take on Tomas Berdych in the fourth round of the 2013 Davis Cup final between Serbia and Czech Republic at the Belgrade Arena on Sunday.
Where to Watch Live
Play starts at 1pm GMT. Live coverage of the game will be on British Eurosport. Real-time internet updates and live steaming link is available on Davis Cup's official website.
Overview
Serbia are trailing the Davis Cup finals 2-1 after the hosts' Ilija Bozoljac and Nenad Zimonjic lost to Czech Republic duo of Czech Republic duo of Radek Stepanek and Berdych at Belgrade on Saturday. The Serbians lost the only mixed doubles tie in straight sets 2-6 4-6 6-7, while the course of the final set being decided on a tiebreaker.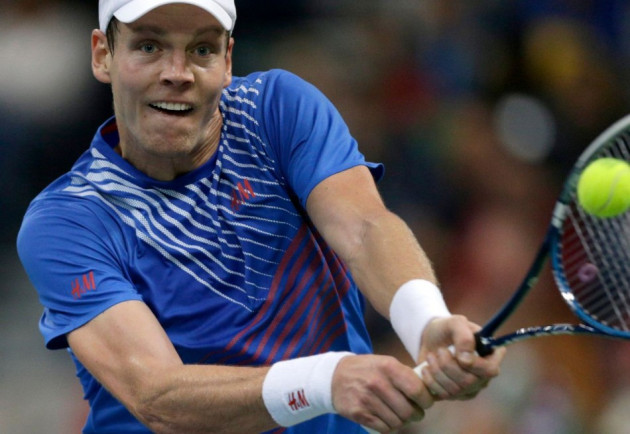 Djokovic won the first round of the finals as the World No 2 defeated Radek Stepanek in straight sets, before the Czech Republicans made a comeback after Berdych levelled the scores on the same day after defeated Serbia's Dusan Lajovic.
A victory for Berdych over Djokovic on Sunday would see the visitors retain the Davis Cup title. Serbia's hopes lie on Djokovic's shoulder as he faces Berdych in the crucial match on Sunday.
What They Say
Novak Djokovic: "You don't get a chance to play in the final on home court every year so the motivation is huge and I will always be happy to find a way to overcome fatigue after a long season."
Tomas Berdych: "It was tough because I played a guy I had never seen before and he had nothing to lose. It was a difficult situation to handle mentally because Serbia were 1-0 up and he had the backing of the home crowd."