Republican presidential nominee Donald Trump has a five-point lead on Hillary Clinton and is favourite in the most recent polls following the GOP's national convention.
Trump, who was voted in as his party's candidate during the four-day convention, is now up to five points ahead of Democrat presumptive presidential nominee Clinton in the latest poll from CNN/ORC.
The poll, for One America News Network, was released on 25 July and shows Clinton on 39 points and Trump on 44 points in a four way heat including Gary Johnson (9%) and Jill Stein (3%).
Trump is also in the lead by three points on Clinton in the same poll when just the two candidates are pitted against each other, according to Real Clear Politics.
In addition, Trump leads Clinton by one point in the two CBS News polls released on 25 July, by four points in the LA Times/USC poll from 24 July and by two points in the Gravis poll released on 23 July.
All of the latest polls put Trump ahead of Clinton following the convention, during which many speakers laid into the Democrat on issues including terrorism, security and Benghazi. As the convention was under way, Clinton had maintained her lead in the polls, tying in several match-ups before being outstripped by Trump in the latest set of data.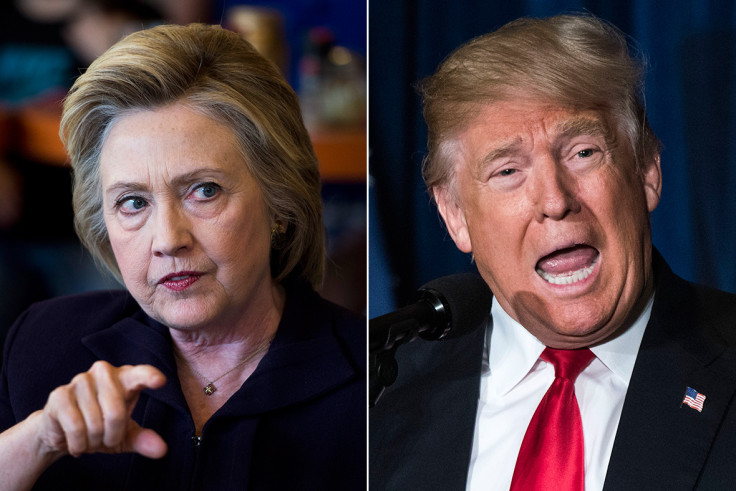 Trump also tends to poll well following terror threats, with several shocking events over the past week – including the attack in Nice – giving the GOP candidate the chance to talk tough on security.
But with the Democrat National Convention set to get underway from 25-28 July, the polls may swing back again depending on Clinton's performance at the four-day event.