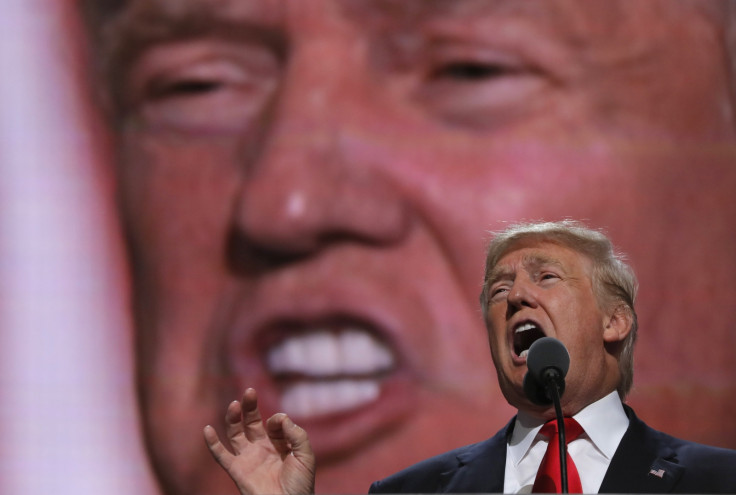 Film-maker and political commentator Michael Moore has predicted a Presidential win for Donald Trump in November, saying people who don't believe the GOP candidate will be president are 'living in a bubble'.
The documentary maker named his top five reasons be believes Trump will beat Democrat rival Hillary Clinton in the upcoming presidential election, and urged people to vote against the businessman.
Moore wrote in a blog piece on Huffington Post: "Well, folks, this isn't an accident. It is happening. And if you believe Hillary Clinton is going to beat Trump with facts and smarts and logic, then you obviously missed the past year of 56 primaries and caucuses where 16 Republican candidates tried that and every kitchen sink they could throw at Trump and nothing could stop his juggernaut.
"As of today, as things stand now, I believe this is going to happen – and in order to deal with it, I need you first to acknowledge it, and then maybe, just maybe, we can find a way out of the mess we're in."
Among the reasons Moore predicted a Trump win were 'depressed' Bernie Sanders voters, who would vote for Clinton but not encourage others to do so, Clinton's unpopularity, anti-feminist sentiment towards Clinton, and Midwest voters who feel let down by the Democrats.
Referring to Michigan, Ohio, Pennsylvania and Wisconsin as the 'rust belt states' that could illicit a win for the Republicans, Moore said: "In 2012, Mitt Romney lost by 64 electoral votes. Add up the electoral votes cast by Michigan, Ohio, Pennsylvania and Wisconsin. It's 64.
"All Trump needs to do to win is to carry, as he's expected to do, the swath of traditional red states from Idaho to Georgia (states that'll never vote for Hillary Clinton), and then he just needs these four rust belt states.
"He doesn't need Florida. He doesn't need Colorado or Virginia. Just Michigan, Ohio, Pennsylvania and Wisconsin. And that will put him over the top. This is how it will happen in November."
His comments came as Trump moved ahead of Clinton in the latest polls, with various data showing Trump leading with voters after the Republican National Convention.