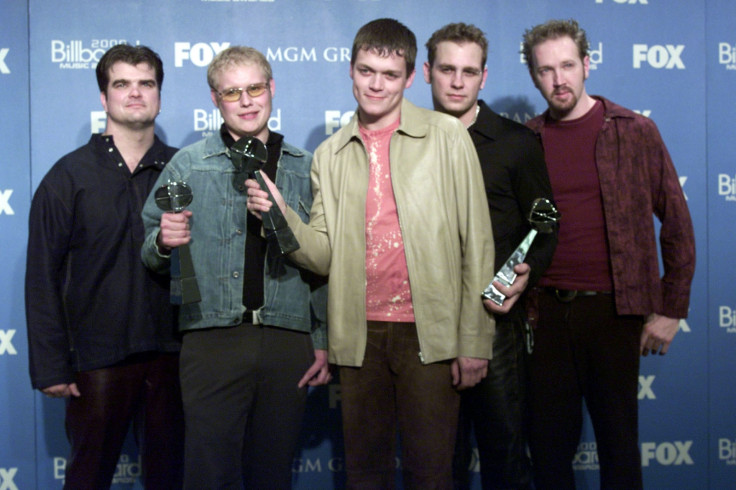 A doctor has been arrested in the death of 3 Doors Down guitarist Matt Roberts, according to reports. The musician died on 20 August at the age of 38 after allegedly overdosing on prescription medication at a hotel room in West Bend, Wisconsin.
According to TMZ, an Alabama doctor named as Dr Richard Snellgrove has been indicted for illegal drug distribution. Snellgrove is accused of prescribing five different controlled substances under different names but all the medications were allegedly intended for use by Roberts.
The musician was visiting West Bend to perform at a charity event for war veterans. His father, Darrell Roberts, was in an adjoining room at the time of his passing. Later in an interview with CNN, Darrell claimed his son had battled with prescription drug addiction and anxiety.
He added: "It's crazy as a performer; he never liked crowds or liked places he didn't know about as a baby, as a child, and this was his way of dealing with it and me and him talked about it often. I thought he had beaten it all."
Recalling the moment he was informed of his son's death, Darrell said: "I was wakened at 8:50 this morning by some detectives beating on my door. It's always scary as a parent, they were in suits and that's when they told me. They asked me if Matt Roberts was your son, I said yes, and they said, 'We have bad news to tell you, Matt deceased last night'."
West Bend police had responded to a call of a man "either asleep or passed out in the hallway of his hotel" and he was later confirmed to be Roberts before being pronounced dead.
Roberts was a founding member of 3 Doors Down, who formed in 1996. However, the guitarist quit the grunge rock band in 2012 revealing that performing a tour's 300 shows had "exacerbated health and circulation issues".
In a statement, Roberts said: "3 Doors Down will always have a special place in my heart and it saddens me to take this time off, but my health has to be my first priority." His bandmate Brad Arnold also said at the time: "Matt is our brother and he will always be a part of this band and he will always be welcomed back with open arms."
Roberts had released five albums with 3 Doors Down, including 2005's Seventeen Days and their eponymous 2008 record, both of which reached number one on the US' Billboard 200 chart. The band are best known for the singles Kryptonite, When I'm Gone, Here Without You, Let Me Go and It's Not My Time.