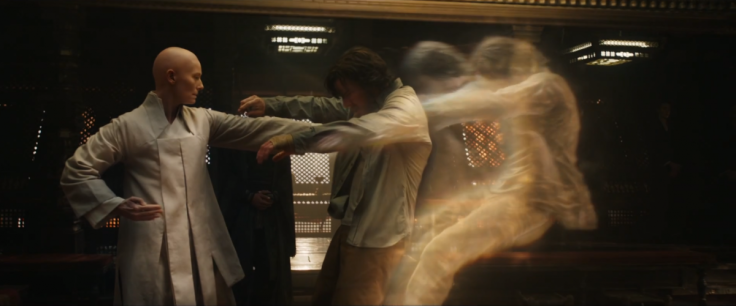 Marvel recently released the teaser for its upcoming movie Doctor Strange, which featured Benedict Cumberbatch's Doctor Stephen Vincent Strange being introduced to the world of sorcery by Tilda Swinton's Ancient One. However, co-screenwriter C. Robert Cargill has revealed that the teaser is just a small taste of how crazy the movie actually is.
Cargill said in The Sunday Service podcast [via ComicBookMovie]: "This teaser is, it's the definition of a teaser. You are only getting a like a small taste of just how crazy this movie gets. We have only just the slightest hints of magic in there."
According to the screenwriter, the official trailer of the Marvel movie will include major characters. "There are major characters you don't even glimpse in that trailer, there is so much stuff going on, that this thing is just nutty, the stuff they let us do, I can't believe they let us do it. Like, just... [Marvel Studios head] Kevin Feige and other producers like Stephen Broussard would be 'How can we make it crazier?' and I was like 'Aw right, let's play around.' It's just a hell of an experience," he added.
The movie follows the story of neurosurgeon Doctor Stephen Strange who after a horrific car accident, discovers the hidden world of magic and alternate dimensions. Doctor Strange is the latest film in Phase 3 of the Marvel Cinematic Universe.
Scott Derrickson directed the movie with the script written by Cargill and Jon Spaihts. Other than Cumberbatch, the cast includes Swinton, Chiwetel Ejiofor, Rachel McAdams, Mads Mikkelsen, Benedict Wong and Michael Stuhlbarg. The film is scheduled to be release on 4 November 2016 in 3D and IMAX 3D in the US.
Watch the teaser for Doctor Strange here: