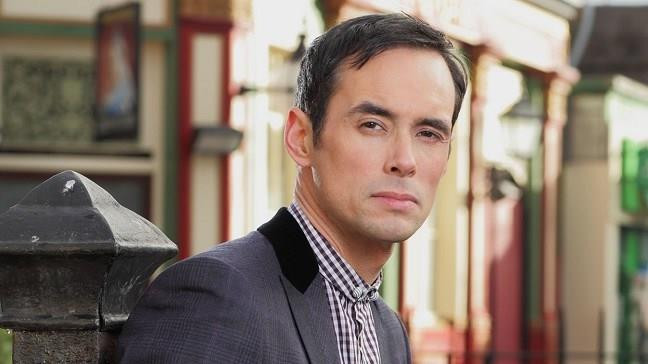 Doctor Who's time-travelling arch-nemesis The Master will return this year, with actor Steve John Shepherd tipped to play the notorious villain.
The EastEnders actor recently posted an image of himself which hints that he is preparing for the role, according to a WalesOnline report.
Looking rather different than the dapper and clean shaven Walford wideboy he portrayed from 2010 to 2013, the 40-year-old actor has grown a sinister beard that seems perfect for the type sported by the Master in his previous classic incarnations in the '70s and '80s.
The other key aspects of the image that points towards The Master casting are:
The snap appears to show the actor standing by a craggy seaside outcrop that suspiciously resembles the windswept South Wales coastline.
The picture upload date of 19 January is around the same time the new series of Doctor Who would have been filming.
The image has fuelled internet rumours that Shepherd is up for the coveted role, something that the actor himself inadvertently started last year when he appeared on ITV's Daybreak programme to reveal he was about to start work on a 'big project' in the New Year but "couldn't go into the details".
Apparently fans of the series are so convinced that he would make a perfect Master, that they've circulated homemade trailers and posters imagining the actor in the part, on the internet. Here's one such fan-made trailer:
Christian Barry, the owner of the Cardiff's leading comic book store Comic Guru and a die-hard Doctor Who fan, is among those who think Shepherd would be a perfect choice to succeed the likes of Roger Delgado, Anthony Ainley and, most recently, John Simm as the time-travelling megalomaniac.
"For his first adventure as the 12th Doctor Peter Capaldi will apparently arrive in London during Jack The Ripper's late 19th century reign of terror, and that's a very Victorian-looking beard Shepherd's sporting in that picture," he said.
"You can just imagine him in a top hat, greatcoat and swinging a cane as he walks through the gas-lit, mist-covered streets.
"Perhaps The Ripper will actually turn out to be the Master – who knows?" he added.