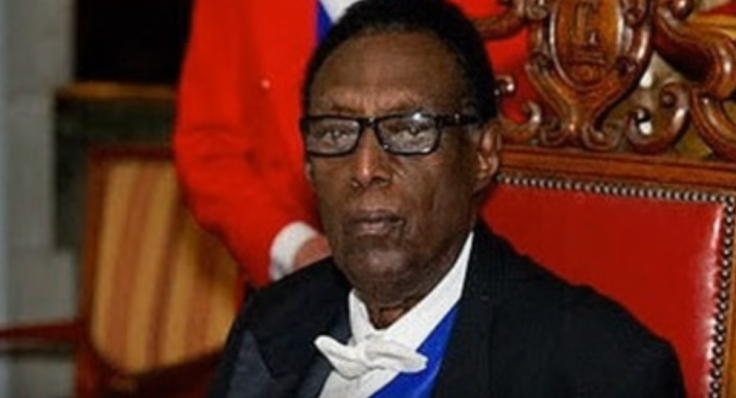 The family of Rwanda's late monarch, Kigeli V, have refuted reports that a successor has been named. The King's relatives made the claim on 11 January during a conference in Rwanda's capital Kigali on the planned burial of the monarch.
Kigeli, aged 80, died in exile in the US in October 2016. However, his body was repatriated to Rwanda only in January 2017, following a legal battle among his relatives over where the monarch should be buried.
The Rwanda Royal House said in a statement on 10 January that Kigeli's grandson, 56-year-old Prince Emmanuel Bushayija, had been named as successor.
Bushayija was born in Rwanda in 1960, he worked for Pepsi Cola in Uganda's capital Kampala and also lived in Kenya. He returned to Rwanda in 1994, but has been living in the UK with his wife and two children since 2000.
"The Royal name of His Majesty Emmanuel Bushayija shall be His Majesty King Yuhi VI," the statement continued. "His Majesty King Yuhi VI Bushayija is the son of His Royal Highness Theoneste Bushayija and grandson of His Majesty King Yuhi V Musinga."
However, a day later, local media reported that King Kigeli's family was yet to choose a successor. Journalist Richard Kwizera told IBTimes UK the family stated that Bushayija's appointment was not official. Relatives added the King's successor will be named following discussions involving the Rwandan government, Rwandans and family members of the King.
Who is deceased Rwanda King Kigeli V?
Kigeli, born Jean-Baptiste Ndahindurwa, became the King of Rwanda in 1959, succeeding his brother. However, his reign lasted less than two years, as the East African nation abolished the monarchy following a referendum in January 1961.
Kigeli was deported to modern-day Tanzania and lived in other locations in Africa before being granted asylum in the US in 1992.
It is believed Kigeli did not want to be buried in Rwanda "as long as the current government administration that was hostile to his majesty in life was still in power".
Rwanda's opposition Democratic Green Party of Rwanda – headed by Frank Habineza – claimed the King could unify the country, still scarred by a genocide that killed ta least 800,000 people – mainly Tutsi and moderate Hutu – in 1994.
However, the Rwandan government – headed by President Paul Kagame – maintained the monarch was welcome to go back to Rwanda, but only as a private citizen.