Dog walker saves teenage girls playing Pokemon Go from pervert who exposed himself
Karl Joseph Hoey exposed himself to a group of girls, but was beaten-up by a man walking his dog.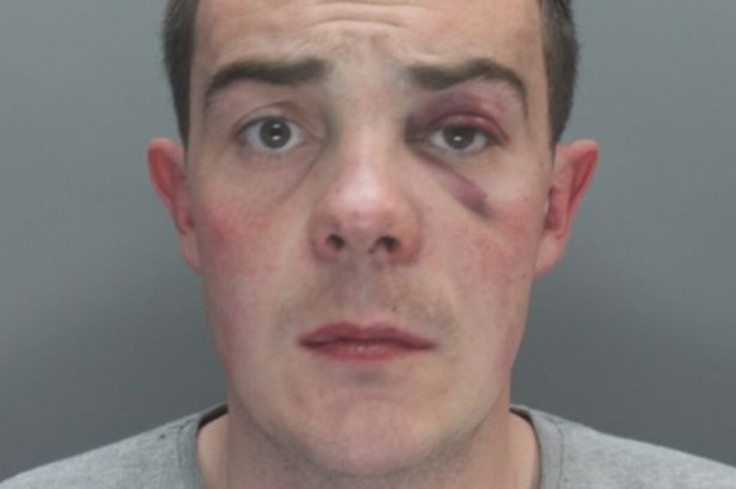 A pervert who attacked teenage girls playing Pokemon Go in a Liverpool park was beaten up and apprehended by a dog walker. Karl Joseph Hoey targeted two teenage girls in Sefton Park, Liverpool, but was "easily overpowered" by the dog walker.
He was left looking battered and bruised after the passer by spotted the 24-year-old expose his private parts and punch one girl in the face as they played the popular mobile game. Liverpool Magistrates Court heard on 3 August that Hoey targeted the 15 and 16 year old girls as they played the mobile game the previous night.
He was still covered in blood when he was jailed for 18 weeks after pleading guilty to exposure, assault, criminal damage and possession of cannabis. Prosecuting, Angela Blackmore said the 15-year-old girl and a male relative were "collecting Pokemon" in the park in the south of the city when Hoey, from Aigburth in Liverpool, took notice of them and began following the pair.
A witness statement said according to the Liverpool Echo: "He managed to catch up and was standing right behind us, he asked if we wanted vodka and weed and we told him to leave us alone. He said he had just got out of jail for shooting at police."
The victim said Hoey approached and began touching her lower back he even asked her "have you ever been molested before?" before he exposed himself. The teenager said: "I turned around and the man had his willy out. I was shocked when I saw it, I turned around quickly and I didn't know what to do, it was in the middle of the park."
He then made a lewd suggestion to the girl before the victim went and stood with a larger group of 11 teenagers for protection. Hoey, originally from Northern Ireland, then followed them over to the crowd saying: "I am IRA, I am racist, I hate English b*******."
One girl confronted Hoey, who tried to punch her in the face, which she blocked. He then punched another 16-year-old girl in the face, splitting her lip. The dog walker subsequently intervened.
His defence lawyer said Hoey had recently been released from prison and had turned to alcohol after a relationship breakdown. Hoey had served time for multiple domestic violence offences.
Hoey will now spend the next 11 months in prison after being recalled on licence, with magistrates ordering him to sign the sex offenders' register for seven years.
© Copyright IBTimes 2023. All rights reserved.