Ashley Graham has been taking some big fashion risks as she attends the 2017 New York Fashion Week. The plus-sized model decided to show off a lot of skin at the Daily Front Row Fashion Media Awards which took place on Friday (8 September).
Graham was the host for the evening and chose to draw the audience's attention by wearing a teenie-tiny ruby-coloured sheer, one-shoulder dress which she paired with high-waisted knickers and a strapless bra.
The dress, which included a thigh-high slit offered the front-row guests a generous view of the model's legs which she accessorised with sparkly strappy sandals.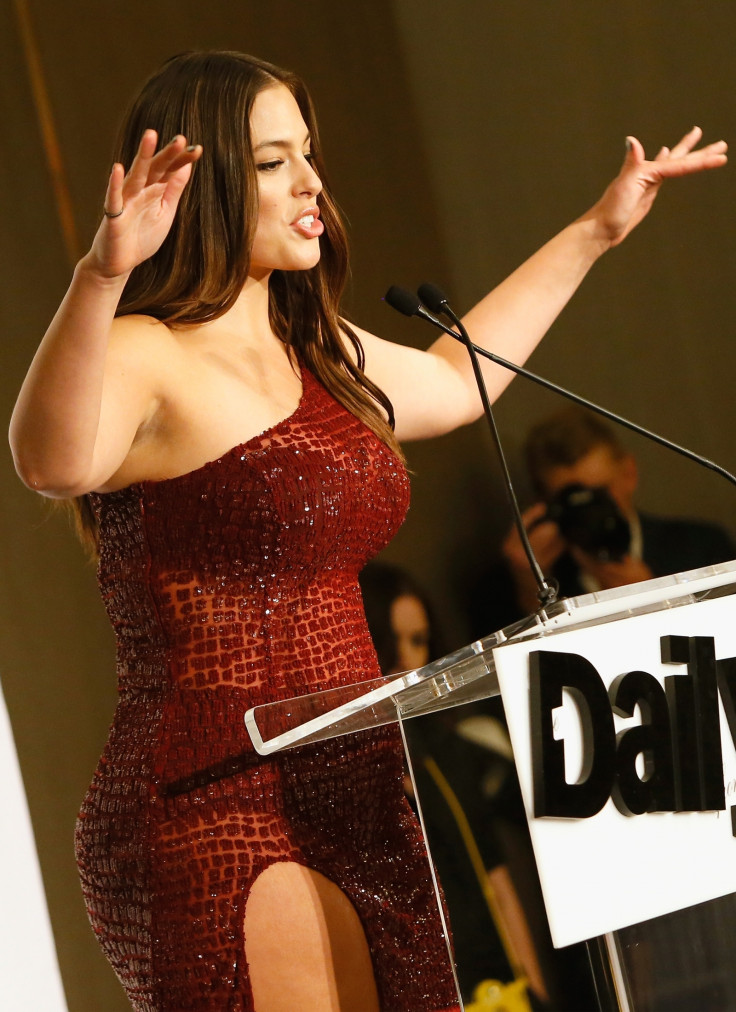 Ahead of her big night as host, the A New Model author redefined the term "polished look" after sharing an Instagram story of a male assistant of hers taking special efforts to see that she looked flawless.
In the clip, the Swimsuit Illustrated model is seen wearing a skin-tight black latex corset dress with a slit along the side that showed off quite a bit of leg.
The eye-catching photos included those of one of the members of her style team polishing her backside with a clean cloth – presumably to get rid of those nasty smudges that latex has a tendency of attracting.
The 'lucky' man did not seem too fazed and professionally went about making her latex-clad derriere look as shiny as possible.
Graham later shared a photo of the complete look, which included a rivet-adorned belt and smoky eye makeup.
Fans were thrilled to see the model in her goth-inspired get-up, with one describing her as a "dominatrix hottie" while another follower pointed out that "latex never looked so good".