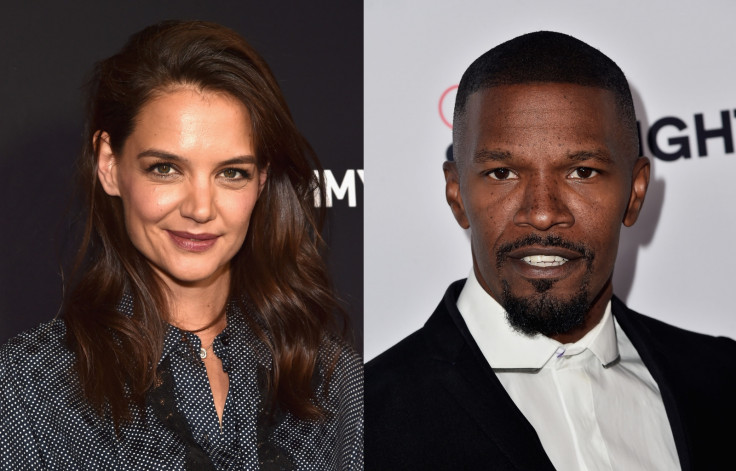 During the Labor Day weekend, Katie Holmes and Jamie Foxx announced their romantic relationship in a very subtle way as they walked hand-in-hand on the beaches of Malibu. The photo of the couple went viral on the internet and soon she was hailed by social media users for moving on in her life five years after her separation from A-List Hollywood actor Tom Cruise.
A new report claims that the Batman Begins actress is "desperate to live her own life, and she is no longer worried about Tom's feelings anymore."
"It has taken Katie years away from Tom to become no longer afraid of upsetting the powerful ex," a source told Hollywood Life.
Holmes and Cruise got divorced in 2012 and the former received full custody of their only daughter, Suri. However, she kept her romantic life notoriously private and there were strong rumours that she did it to "respect" her ex-husband's reputation.
"Katie feels she has been more than respectful of Tom's privacy and the time has come for her to move on with her life. She has been secretly in love with Jamie for some time and is happy to take her affair out of hiding," the same source added.
The 38-year-old American actress is reportedly happy to get out of the Mission Impossible star's shadow and "doesn't care about his feelings anymore".
"Katie has finally decided to live her life for herself and not worry about Tom's emotions. It has been over 5 years since their split and Katie can't help it if Tom is still hung-up on her actions or love life. She is happy to finally be living outside of Tom's shadow and does not care what he thinks or how he feels about her life anymore," the source continued.
Previously there were reports that Foxx was reluctant to make his relationship with Katie public. However, Hollywood Life's source claimed that the couple were only trying to protect their privacy.
"Jamie still wants them to pump the brakes on going too public but it's got zero to do with Tom, it is more about protecting their privacy and safeguarding their love. Jamie believes they will be cursed if they go too public. Katie is ready to be more public but Jamie is holding them back, he thinks maintaining their privacy keeps things more intimate."