The godbrother of a British man who disappeared in Guyana in 2015 has reportedly confessed to his murder. Aaron Hing, 22, and another man, Staymon George, admitted to killing Dominic Bernard, an aspiring film-maker, from Epsom, Surrey, local media reported.
"We are devastated," the 19-year-old's family said in a statement, which also claimed the pair had confessed to the killing. "Dominic was full of hope, ambition, creativity, self-respect, faith and trust. He was very much loved by all his family as well as a wide circle of friends. He was a talented film-maker and we are in no doubt that he had a bright and successful future ahead of him."
Bernard from Epsom, Surrey, had travelled to the South American country in October 2015 "to pursue his dream of studying film-making", they said, adding: "In chasing his dreams, exploring his heritage and doing the things that brought joy to his heart, and so many others, he tragically encountered those who do not share these values."
Bernard had reportedly never been to Guyana before and was set to meet Hing on his arrival. Police had earlier described the pair as "close". Although he was set to fly back to England on 5 November, Bernard never boarded his flight.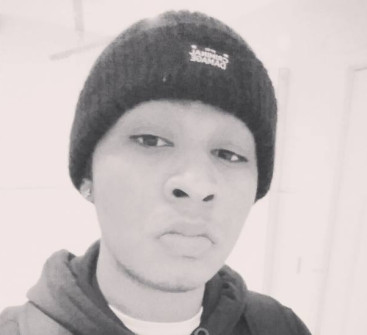 An appeal posted on social media earlier in January said the teenager's family was "extremely worried" adding it appeared "no one picked him up from the airport and that he went missing before he managed to make contact with his friend".
Bernard had not taken credit cards with him "but was travelling with a large amount of loose cash", it said.
His father Andrew had travelled to Guyana where he launched an appeal for information at a press conference on 6 January.
He said he knew his son had cleared Guyanese customs "but after that we have no information", according to the Guyana Chronicle newspaper. Just two days later, police discovered a badly decomposed body in a shallow grave near where the teenager was staying, according to the Guyana Times newspaper. Within hours, Hing was arrested in connection with the case as he tried to check into a hotel, police chief Wendell Blanhum told local media.
Police investigators told the country's News Source broadcaster that there is "no doubt" the body is that of the British teenager and they are now preparing to file charges.
Friends were quick to pay tribute on social media. One, Naz Realist, said he was "heartbroken" by the news. Describing his friend as a "blessed, peaceful guy", he said: "I can't even gather the words to describe how immeasurably inspiring and amazing he was because anything I write I honestly feel is not good enough."
A Foreign Office spokesman said: "We can confirm that a British national has been reported missing in Georgetown, Guyana. Embassy staff are in contact with the local authorities and we are providing consular assistance to the family in the UK."