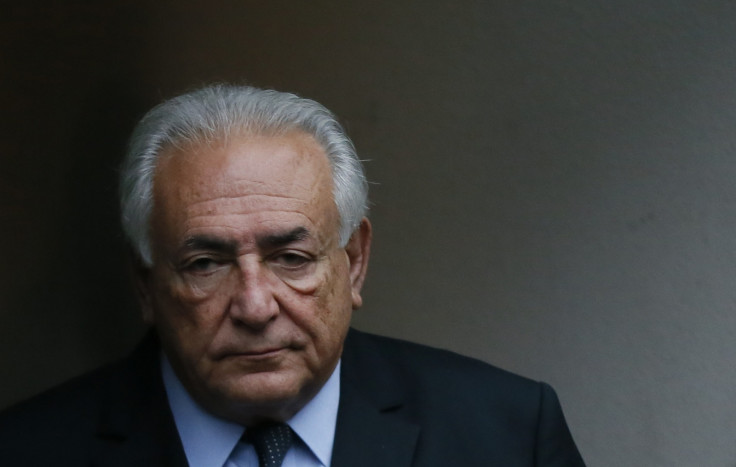 Former managing director of the International Monetary Fund (IMF) and French politician Dominique Strauss-Kahn has been ordered to pay €10,000 (£7,900, $11,290) to anti-prostitution activists after losing a civil case that ruled he knew the women he was sleeping with at sex parties were prostitutes.
Strauss-Kahn was acquitted last year of aggravated pimping after allegations that he organised orgies at a French hotel. He admitted attending the orgies but said he did not know that the women involved were prostitutes. The court ruled that he did in fact know that the women were prostitutes.
Along with Strauss-Kahn a number of other defendants were ordered to pay fines totalling €20,000 to the charity Movuvement Du Nid (MDN), an organisation that campaigns against prostitution. The Local reported that MDN's lawyer said of the ruling: "The judgement recognises the existence of a system, apart from the criminal offence of pimping, and sees the client as an actor in part of this system."
The Times said that sex workers at the orgies had described them as "butchery" and "slaughter".
Strauss-Kahn's defence was that he thought the women were there because they enjoyed sex parties and he did not know that they were being paid.
As well as being a minister in the French government and managing director of the International Monetary Fund, Strauss-Kahn once ran to be the presidential nominee for France's Socialist Party before an infamous fall from grace that included allegations that he assaulted a hotel maid in New York.
Strauss-Kahn was acquitted in 2015 on a charge of aggravated pimping after he was accused of procuring prostitutes out of Lille's Hotel Carlton for sex parties. His lawyers have said they will appeal this latest ruling.
France is preparing to introduce a new law that would see people fined €1,500 for paying for prostitutes, with higher fines for repeat offenders.