Donald Sterling NBA Ban: School Gymnast who became Bigoted LA Clippers Owner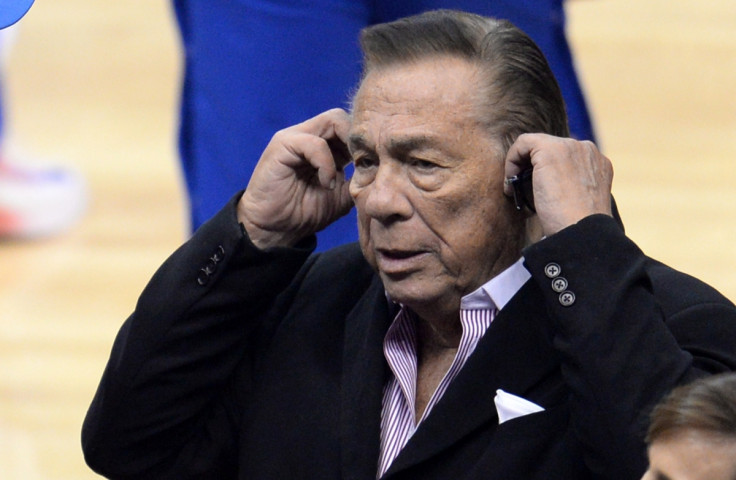 LA Clippers owner Donald Sterling has been banned from the National Basketball Association for life after it was alleged he told his girlfriend she should not associate with black people.
The 78-year-old billionaire was thrown out of the league after a recording emerged of him chastising a woman, thought to be girlfriend V. Stiviano, for posting photographs on Instagram of herself with black friends at Clippers games.
The audio clip, which was published by website TMZ, also features a voice prohibiting the woman from taking black friends to watch Clippers games.
"It bothers me a lot that you want to broadcast that you are associating with black people. Do you have to?", the man says.
"The little I ask is not to promote it on that... and not to bring them to my games."
Sterling, who was also fined $2.5m (£1.5m), the maximum allowed, refused to deny the voice on the recording was his but added that it "does not reflect his views".
However, at a press conference, NBA commissioner Adam Silver condemned the remarks as having "no place in the NBA".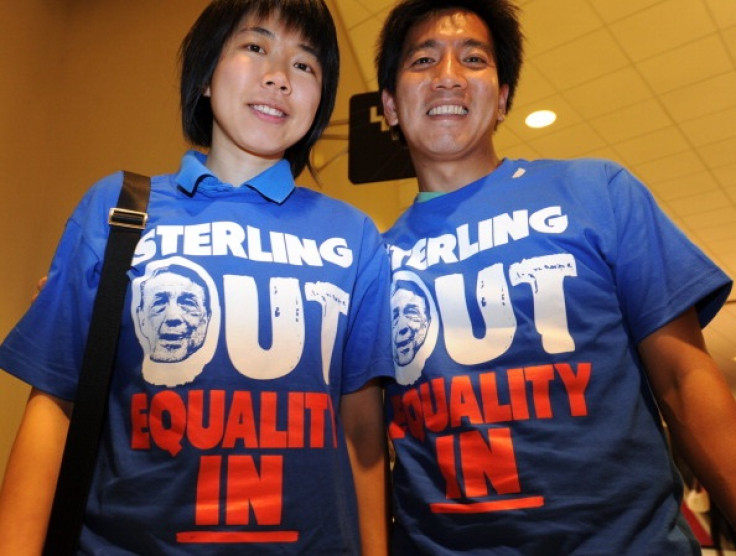 Clippers fans wear t-shirts calling for Donald Sterling to sell the Los Angeles Clippers
Getty
He said: ""That they came from an NBA owner only heightens the damage. I am personally distraught that the views expressed by Mr Sterling came from within an institution that has historically taken a leadership role in matters of race relations."
Clippers players staged a protest in the wake of the furore by reversing their jerseys inside out, hiding the franchise and sponsors' names, during a play-off game against Golden State.
US president Barack Obama weighed in on the subject, calling the comments "incredibly offensive racist statements".
Sterling must now sell his stake in a club he has owned since 1981.
A statement to TMZ sport said:
"Mr. Sterling is emphatic that what is reflected on that recording is not consistent with, nor does it reflect his views, beliefs or feelings. It is the antithesis of who he is, what he believes and how he has lived his life," the statement reads. "He feels terrible that such sentiments are being attributed to him and apologises to anyone who might have been hurt by them."
Donald Sterling - immigrant property mogul
Donald Sterling amassed an estimated $1.9bn (£1.13bn) through thousands of high-yielding property deals across California and Las Vegas.
He was born Donald Tokowitz and is the only son of an immigrant produce seller. Aged two years old, his family left Chicago for Los Angeles, where Donald worked at a grocery store, according to an interview he gave to Sports Illustrated.
In his final year at Roosevelt High, where he went to school, he was elected class president and went to the city finals as a gymnast.
Struggling to make a name for himself as a lawyer, Sterling - a name he adopted working as a part time salesman - finally got a break when he represented actress Carol Lynley's husband Michael Selsman in a high profile divorce case.
It was with the fees he charged Selsman that Sterling made his first foray into a market that earned him his fortune: property.
But Sterling's practice of buying, improving and then renting properties came in for criticism after he was accused of unceremonious rate hikes.
After striking a deal with LA Lakers owner Jerry Buss for 11 apartments in 1980, Sterling acquired San Diego basketball franchise the Clippers for a steal at $12 million (£7 million).
He eventually relocated the brand to Los Angeles where the team struggled to establish itself in the shadow of the city's basketball grandee, the Lakers.
The team has made the playoffs nine times in its franchise history and won its first division title in 2013.
V. Stiviano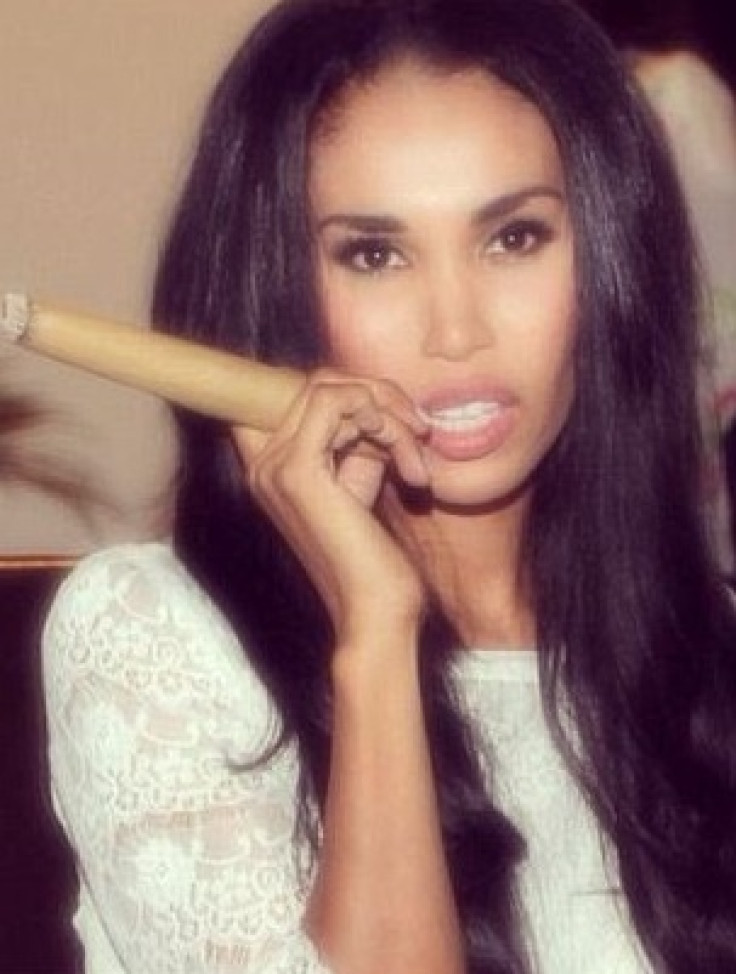 Donald Sterling's girlfriend V Stiviano.
Instagram
Sterling is alleged to have met Ms Stiviano, the woman at the centre of the race storm, at the 2010 Super Bowl in Miami, with reports claiming he became besotted with the model, lavishing her with a Ferrari, two Bentleys, a Range Rover, a $1.8 million home and $250,000 cash.
Last month, according to New York Magazine, the disgraced billionaire's estranged wife Rochelle Sterling, filed a lawsuit against Stiviano, alleging that "the feminine wiles of Ms Stiviano overpowered the iron will of her husband, who is well known as one of the most shrewd businessmen in the world".
© Copyright IBTimes 2023. All rights reserved.