Donald Trump abandons his Apple boycott after only 3 weeks by tweeting from his iPhone again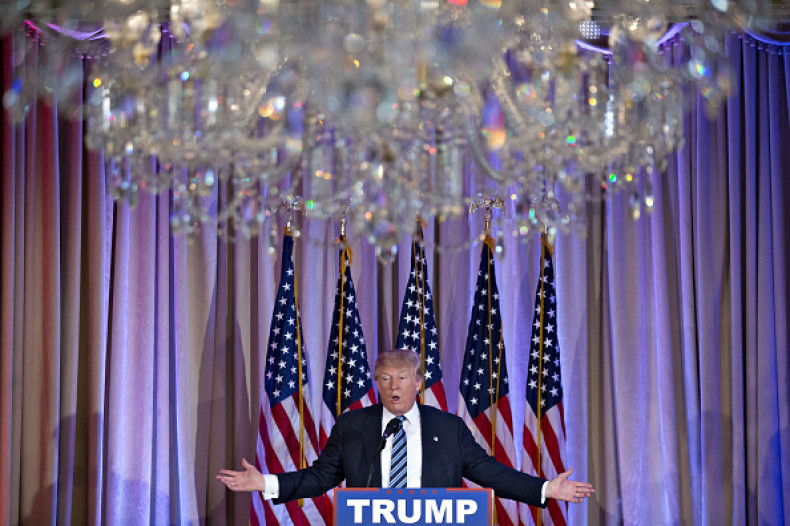 Republican US presidential hopeful Donald Trump had called for a boycott of all Apple products, following the tech giant's refusal to comply with the FBI's demand to unlock the San Bernardino killer's iPhone. Just three weeks after calling for the ban, Trump now appears to be tweeting from his iPhone again.
In efforts to show support to the FBI, Trump said that he owned both Apple and Samsung phones but would only use his Samsung phone until Apple complied with the FBI's request and unlocked the iPhone in the San Bernardino case, the Verge reported.
At a town hall event in South Carolina on 19 February, Trump said, "What I think you ought to do is boycott Apple until such time as they give that security number. How do you like that? I just thought of that!" Shortly after making the statement, Trump went ahead and used his iPhone to post a tweet.
On 11 March, Trump once again, apparently abandoned his proposed boycott on Apple products and posted several tweets from his iPhone. According to Twitter's metadata, Trump has posted at least four tweets from his iPhone. In his most recent rallies and debates, Trump has so far not mentioned anything on Apple, despite the encryption battle raging on between the FBI and the tech company.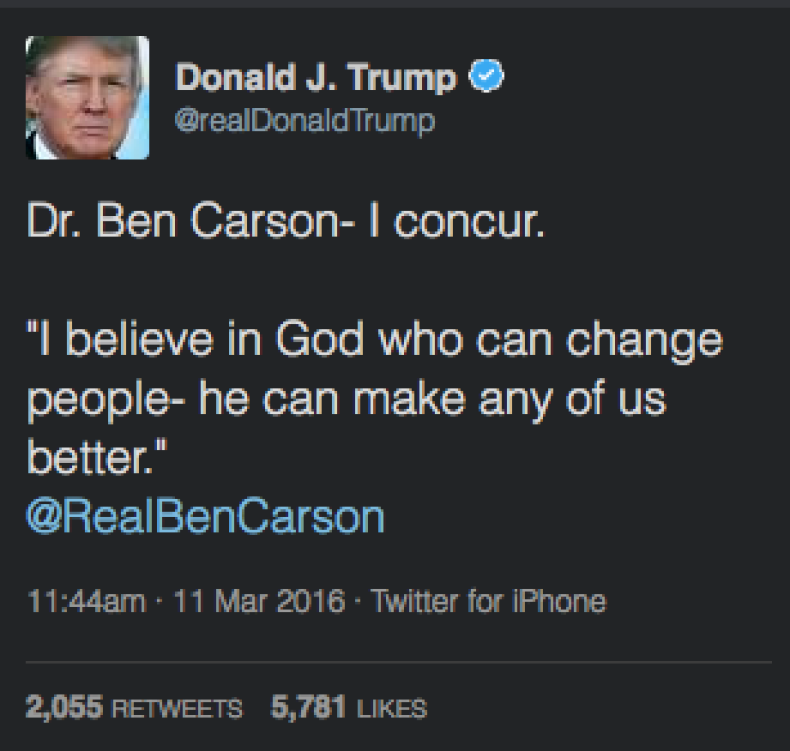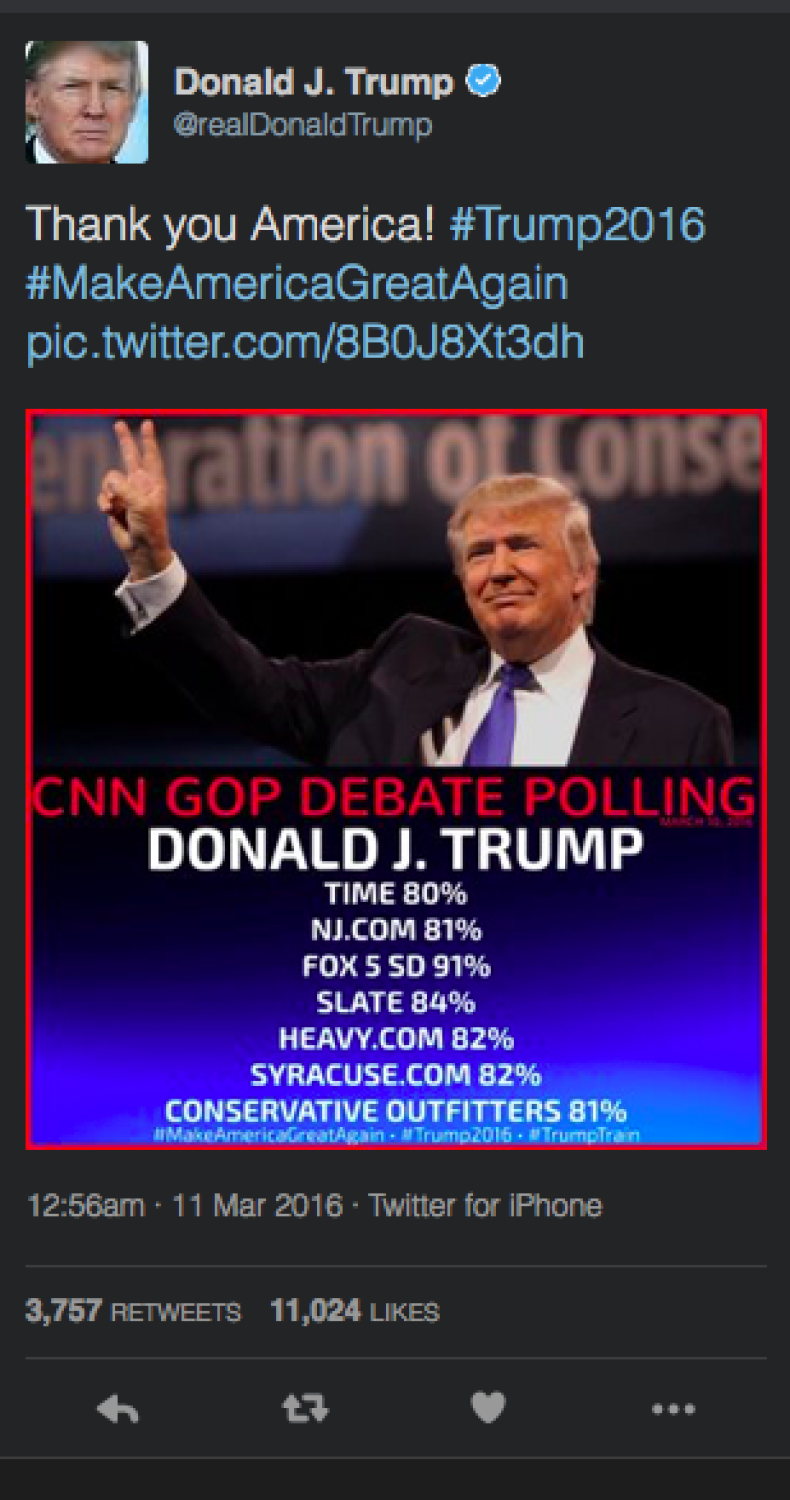 Ironically, at a rally at Liberty University in Virginia, Trump said that if elected, he would demand Apple switch their manufacturing base to America so that they can "build their damn computers and things in this country".
Apple is not the only tech giant to be targeted by Trump. He has also gone after Amazon and its founder Jeff Bezos, openly threatening to make life difficult for the tech titan. "He wants political influence so that Amazon will benefit from it. That's not right. And believe me, if I become president, oh, do they have problems. They're going to have such problems," said the presidential hopeful.