Anonymous leaks Donald Trump's voicemail messages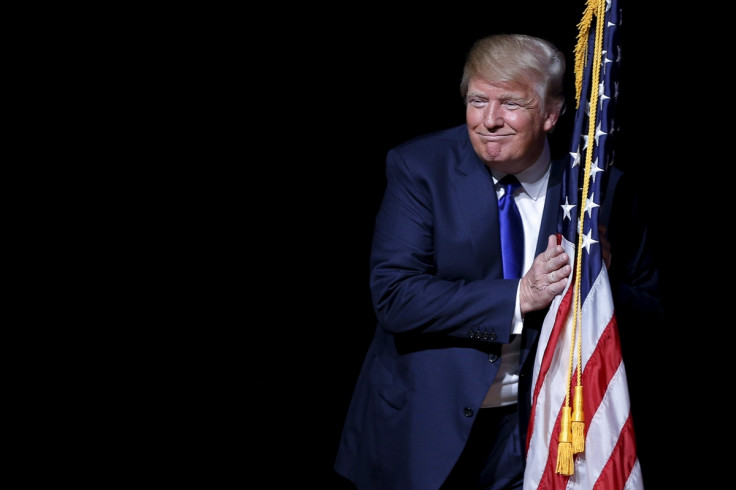 Hacktivist collective Anonymous has leaked messages from Donald Trump's voicemail as part of its cyber campaign against the US presidential candidate, according to reports. The recordings, seen by Gawker, apparently include messages from MSNBC news anchors, New England Patriots quarterback Tom Brady and boxing promoter Don King.
Anonymous, a loose coalition of hackers and activists, also reportedly altered the outgoing message of Trump's voicemail. The group declared war on the Republican front-runner in December after he called for a temporary ban on Muslims entering the US.
It launched its campaign by orchestrating a cyber attack that briefly took down the website of the 68-storey Trump Towers in New York City.
'Favour-trading pals'
One of the leaked messages is alleged to be from MSNBC news anchors Mika Brzezinski and Joe Scarborough, who can be heard thanking Trump. "We are so, so grateful for everything, Donald, and we just want to call you and tell you how much it means to us," the recording says.
The date of the recordings is unclear but Gawker speculated that it may be from 2012 due to several references to events of the last US presidential campaign.
"While Gawker was unable to independently verify their authenticity, the recordings certainly appear to be genuine," Gawker said on 4 March. "They indicate that Trump maintains friendly personal relations with members of the elite political press, even as he demonises them.
"While Trump and some of his journalistic interrogators play oppositional roles on the public stage, the voicemails suggest that they are in fact favour-trading pals when the cameras are off."
Trump, 69, runs a real estate empire that spans casinos, hotels, golf courses and other properties that bear his name. He has run a controversial presidential campaign that has included pledges to build a wall on the US-Mexico border and temporarily bar on Muslims from entering America.
© Copyright IBTimes 2023. All rights reserved.