Donald Trump is calling foul play following his third straight loss during the presidential debates. The Republican nominee appeared to claim rival Hillary Clinton received the questions for the third and final presidential debate ahead of time but did not offer any evidence to support his claim.
"Why didn't Hillary Clinton announce that she was inappropriately given the debate questions — she secretly used them! Crooked Hillary," Trump tweeted on Thursday (20 October).
The real estate mogul turned politician did not specify which of the three debates he was talking about but he made the claim less than a day after the third and final debate in Las Vegas on Wednesday 19 October.
Trump's remarks were not unexpected. The GOP candidate has recently told his supporters that the election has been "rigged" against him.
Fox News' Chris Wallace, who moderated the third and final debate, was praised for both keeping the nominees focused on the issues and asking key questions of both debaters. Wallace clarified during the debate that he had not shared his questions ahead of time.
"For the record, I decided the topics and the questions in each topic," he said, according to CNBC. "None of those questions has been shared with a commission or the two candidates."
According to the Huffington Post, a Fox News spokesperson said Trump appeared to be talking about the Democratic primary town hall instead of Wednesday's (19 October) debate.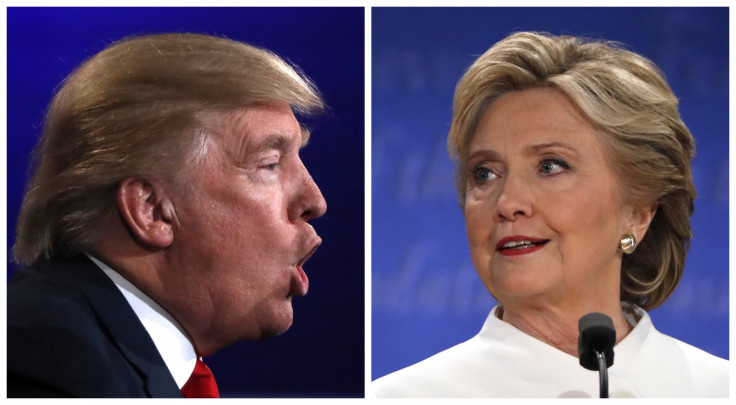 The spokesperson noted that Trump campaign manager Kellyanne Conway went on to praise Wallace for his "fantastic" job moderating the debate.
Concerns that Clinton has been given an unfair advantage have emerged following a WikiLeaks email that suggested Donna Brazile, the interim chair of the Democratic National Committee, shared the context of a proposed question with Clinton ahead of a town hall event with primary rival, Senator Bernie Sanders, earlier this year.
Trump has also announced that he will only accept the election results if he is the winner. Clinton has responded by tweeting: "Our democracy is built on fair elections and peaceful transfer of power. Trump can't threaten that just because he can't handle reality."