A senior advisor to Donald Trump has said the US would win if a trade war were to break out between Washington and China in the future.
Speaking at the World Economic Forum in Davos, Anthony Scaramucci said if China retaliated to potential import tariffs from the Trump administration by imposing its own tariffs, it would cost them "way more" than it would cost the US.
He said Trump was a supporter of free trade but that there was a fundamental imbalance in America's trade relationship with China and other countries, which the US president-elect would seek to redress.
Trump promised to impose a 45% tariff on goods entering the US from China during his election campaign.
"If you are running eight or nine hundred billion dollar trade deficits, some of that is based on demand, but some of that is systemic related to the trade deals," hedge fund manager Scaramucci told the BBC.
"There's an unfairness in the system that has borne a deleterious outcome for working-class families and middle-class people that Mr Trump identified."
Scaramucci went on to say that the trade relationship between the US and China was "asymmetrical" and played down Beijing's capability to strike back in the event of a trade war between the world's two biggest economies.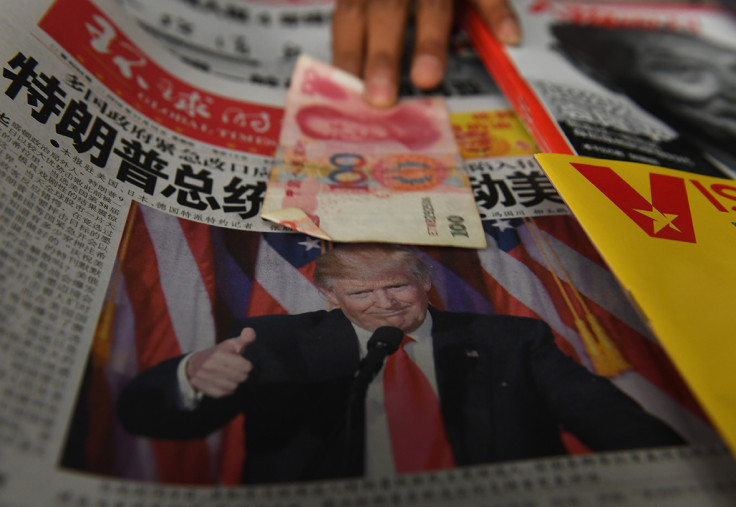 He said: "What are they going to do, [are] they going to move against our move for fairness?
"That's going to cost them way more than it is ever going to cost us, and I think they know that."
Scaramucci also criticised the North American Free Trade Agreement (Nafta) between the US, Canada and Mexico, which Trump has repeatedly bashed as the worst trade deal in American history.
"We signed Nafta in 1993, and in the 24 years from then you have lost 70,000 factories, and you had every 24 months a reviewal process for Nafta that the US never did, we never went through the reviewal process, never made any changes to potentially create more of an equilibrium in the deal, then we would have an issue, and I think we do," he said.
Scaramucci is expected to given the role of liaison in the White House for state and local governments and for US businesses in the Trump administration.