US president Donald Trump has claimed that the "loser terrorist" suspect responsible for the explosion at Parsons Green Tube station was being monitored by police prior to the attack.
UK Prime Minister Theresa May rebuked Trump over his remarks on the the incident, saying that it is "not helpful for anybody to speculate on... an ongoing investigation".
At least 18 people were injured by the explosion and subsequent stampede on a District Line train in west London, which occurred at around 8.20am on 15 September.
Police confirmed they are treating the explosion, caused by the "detonation of an improvised explosive device", as a terrorist incident.
Prime Minister Theresa May has condemneded the "cowardly" Parsons Green terror incident, saying the explosive device used in the explosion "was intended to cause significant harm".
Responding to the explosion, Trump said: "These are sick and demented people who were in the sights of Scotland Yard. Must be proactive. Loser terrorists must be dealt with in a much tougher manner. The internet is their main recruitment tool which we must cut off and use better."
Trump gave no indication of how he knows the suspect who left the device on the Tube was "in the sights" of British police, and there is no publicly available evidence that this is true. Officers have not released a description of the person or persons they are looking for and no arrests have been made.
There was some speculation after Trump's tweet, which appeared to criticise the Met for letting a terror suspect under their watch get this close to an attack, that he may have leaked information briefed to him after the attack on London.
"True or not - and I'm sure he doesn't know - this is so unhelpful from leader of our ally and intelligence partner," tweeted Nick Timothy, the former chief of staff to Prime Minister Theresa May.
Trump was previously criticised for responding to other terror attacks in the British capital by attacking London mayor Sadiq Khan.
Trump misquoted Khan who told Londoners not to be alarmed by an increase of police presence in the wake of the attack at Borough Market by tweeting: "Pathetic excuse by London Mayor Sadiq Khan who had to think fast on his 'no reason to be alarmed' statement. MSM is working hard to sell it."
The president then doubled down in his attack by adding that Khan said "there is 'no reason to be alarmed!'" in the wake of the attack which left seven dead, again when the mayor was talking about increase in police presence.
Khan said at the time he had "more important things to do than respond to Donald Trump's ill-informed tweet that deliberately takes out of context".
In response to the latest incident, Khan said that the capital has proven "time and time again" that it will "never be intimidated or defeated by terrorism.
He added: "Our city utterly condemns the hideous individuals who attempt to use terror to harm us and destroy our way of life."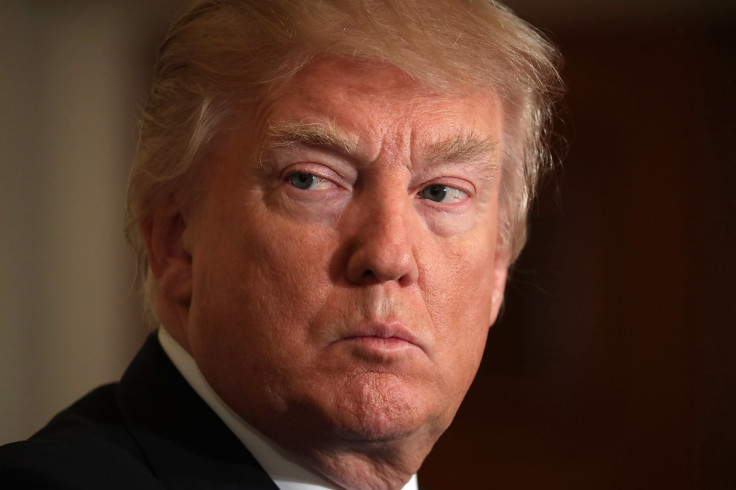 Following the explosion, Metropolitan Police assistant commissioner Mark Rowley said: "At 8.20 this morning at Parsons Green tube station there was an explosion on a tube train. Police have attended. We now assess that this was a detonation of an Improvised Explosive Device.
"As you will have seen there are reports of 18 injuries. I understand most of those to be flash burns. The scene currently remains cordoned off and the investigation continues.
"The investigation is being led by the Metropolitan Police counter terrorism command. And there are many urgent inquiries ongoing now with hundreds of detectives involved looking at CCTV, forensics work and speaking to witnesses.
"This investigation is supported by our colleagues from MI5 bringing their intelligence expertise to bear on the case.
"Londoners can expect to see an enhanced police presence, particularly across the transport system across today."