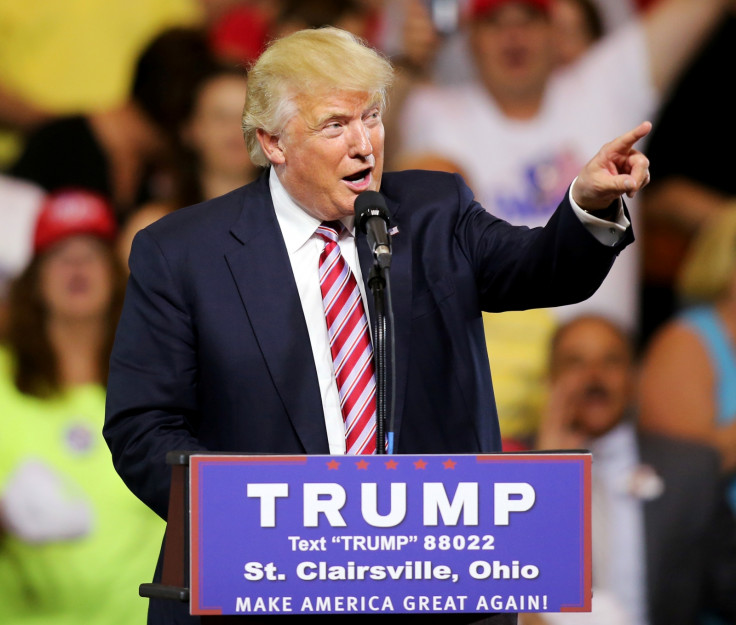 Just weeks before Republican presumptive presidential nominee Donald Trump is due to announce his VP candidate, Joni Ernst is rumoured to be on a shortlist that also includes Newt Gingrich and Chris Christie. Ernst, who is an Iowa senator, has seen her name thrown into the ring – although it is not known whether she has officially received the nod from Trump's campaign team or is just under consideration.
The first female veteran in the Senate, Ernst famously campaigned with the slogan "make 'em squeal", telling her followers she used to castrate pigs on a farm – meaning she "knew how to cut pork" in Washington.
Her name has appeared alongside Newt Gingrich, who has reportedly been under consideration from Trump's campaign team for some time, along with former presidential hopeful Chris Christie and Indiana governor Mike Pence, whose name is a recent addition to the VP shortlist.
Trump's former aide Corey Lewandowski told CNN's State of the Union on 2 June that Pence would be an asset to Trump, following a rumoured meeting between the senator and the GOP candidate on Sunday. "He's the type of person who can help unite the party. He has a number of years of Washington experience," Lewandowski told CNN.
"He's gone back now and served as the chief executive of a very important state. He has a great relationship with other Republican governors, and he is a person who would bring a lot to the Republican ticket."
Trump is expected to choose a candidate who will either appeal to those voters who may be alienated by his campaign so far or who makes up for his lack of political expertise – meaning someone like Newt Gingrich or Pence would fit the bill perfectly.
The GOP candidate's running mate will be announced along with his presumed candidacy at the GOP national convention on 18-21 July.