Donald Trump could face charges for 'inciting a riot' as campaign takes a violent turn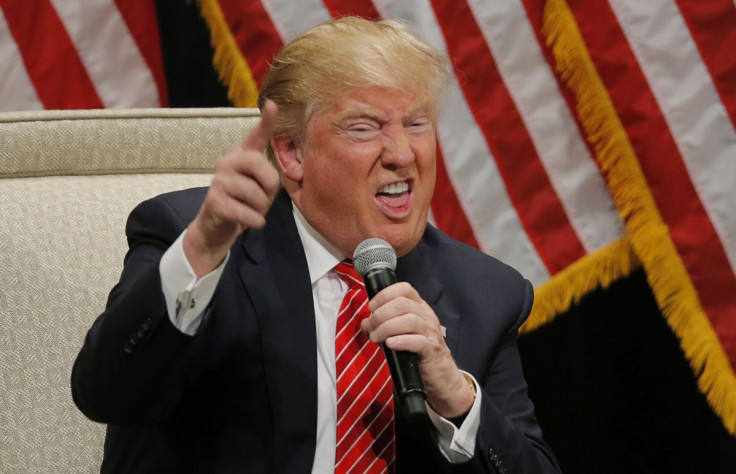 US Republican frontrunner Donald Trump could face charges of inciting a riot after a black protester was sucker punched at an ill-tempered rally in Fayetteville, North Carolina last week.
As 26-year-old Rakeem Jones was being hauled out of the venue by police, 78-year-old John McGraw aimed a punch at his face to the delight of many attendees and a video went viral online. He was subsequently arrested and charged with assault, battery and disorderly conduct, but refused to show any remorse at his actions.
Speaking after the incident, McGraw claimed that he "liked" hitting Jones and said: "The next time we see him, we might have to kill him. We don't know who he is. He might be with a terrorist organisation."
In a statement, the Cumberland County Sheriff's office said the investigation is still ongoing. "We are continuing to look at the totality of these circumstances, including any additional charges against Mr McGraw, including the potential of whether there was conduct on the part of Mr Trump or the Trump campaign which rose to the level of inciting a riot, and including the actions or inactions of our deputies," it read.
At the rally Trump said: "In the good old days, this doesn't happen because they used to treat them very, very rough. And when they protested once, you know, they would not do it again so easily. But today, they walk in and they put their hand up, and they put the wrong finger up in the air at everybody, and they get away with murder because we've become weak."
Demonstrators in the audience were removed no less than 18 times during the event.
Trump has rejected responsibility for violence at recent campaign events, but defended McGraw, saying he "obviously loves his country". The billionaire business magnate is even considering paying for McGraw's legal fees. "I've actually instructed my people to look into it, yes," Trump said.
Seemingly sending mixed signals, Trump also told CNN's Wolf Blitzer that he does not endorse violence at his events. "I still don't condone it, that young man [Jones] walked up and he made a gesture in his air – in the air with one of his fingers, which was not good and was not nice and was very, very horrible to see also. But despite that, I don't condone it and we don't want that to happen," he said.
© Copyright IBTimes 2023. All rights reserved.