Presumptive Republican nominee Donald Trump has been slammed on social media, after posting a tweet thanking those who congratulated him for being "right about radical Islamic terrorism". Trump later called on President Barack Obama to step down, whilst also calling for Democratic presidential rival, Hillary Clinton, to end her candidacy.
"Appreciate the congrats for being right on radical Islamic terrorism, I don't want congrats, I want toughness & vigilance. We must be smart!" Trump tweeted after the attacks. The bombastic billionaire followed up his tweet with a call for Obama to resign, followed by an alleged report about the Pulse nightclub shooter, Omar Mateen.
Among his celebrity critics was actor and gay rights activist, George Takei, who tweeted: "Once again, Donald, you have shown why you cannot lead us. 50 people are dead, and you bask in congratulations."
Meghan McCain, daughter of Arizona Senator, John McCain, tweeted, "You're congratulating yourself because 50 people are dead this morning in a horrific tragedy?" Meanwhile, Modern Family actor Eric Stonestreet decried Trump's message as "the grossest tweet in Twitter history".
Other users attacked him for what was viewed as a callous response to the mass shooting. "Please step down as nominee. You've had your fun, now let the GOP nominate a serious candidate," Adam Hanson tweeted in response.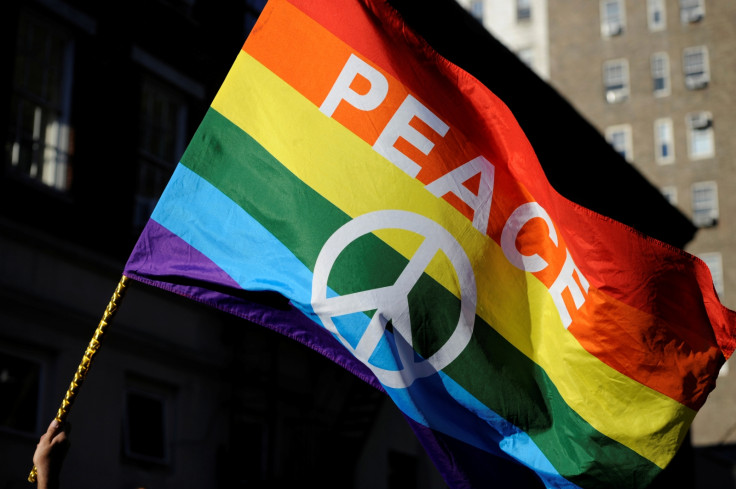 Although Trump did not address his critics, he did release a statement on the attacks. In his statement, Trump called on Obama to "step down" and Clinton to "get our of this race for the Presidency." He also renewed his call for a total ban of Muslims entering the country.
If we do not get tough and smart real fast, we are not going to have a country anymore. Because our leaders are weak, I said this was going to happen – and it is only going to get worse. I am trying to save lives and prevent the next terrorist attack. We can't afford to be politically correct anymore.

The terrorist, Omar Mir Saddique Mateen, is the son of an immigrant from Afghanistan who openly published his support for the Afghanistani Taliban and even tried to run for President of Afghanistan. According to Pew, 99% of people in Afghanistan support oppressive Sharia Law.

We admit more than 100,000 lifetime migrants from the Middle East each year. Since 9/11, hundreds of migrants and their children have been implicated in terrorism in the United States.

Hillary Clinton wants to dramatically increase admissions from the Middle East, bringing in many hundreds of thousands during a first term – and we will have no way to screen them, pay for them, or prevent the second generation from radicalizing.

We need to protect all Americans, of all backgrounds and all beliefs, from Radical Islamic Terrorism - which has no place in an open and tolerant society. Radical Islam advocates hate for women, gays, Jews, Christians and all Americans. I am going to be a President for all Americans, and I am going to protect and defend all Americans. We are going to make America safe again and great again for everyone.
The mass shooting in Orlando is now the deadliest US mass shooting in recent memory. Gunman Omar Mateen began shooting at nightclub attendees at around 2am EDT/7am BST and eventually barricaded himself in with dozens of hostages. A police SWAT team stormed the building around three hours later, killing Mateen and rescuing scores of hostages in the process. At least 50 people were killed, while another 53 were injured during the attack.