At least 49 people were killed and another 53 were injured in the early hours of Sunday 12 June when 29-year-old Omar Mateen attacked LGBT nightclub Pulse, based in Orlando, Florida. The names of the victims are starting to be slowly released by the City of Orlando.
In a statement, the city said: "On this very difficult day, we offer heartfelt condolences to today's victims and their families. Our city is working tirelessly to get as much information out to the families so they can begin the grieving process. Please keep the following individuals in your thoughts and prayers. #PrayforOrlando"
Here is what is known about the victims so far.
Edward Sotomayor Jr, 34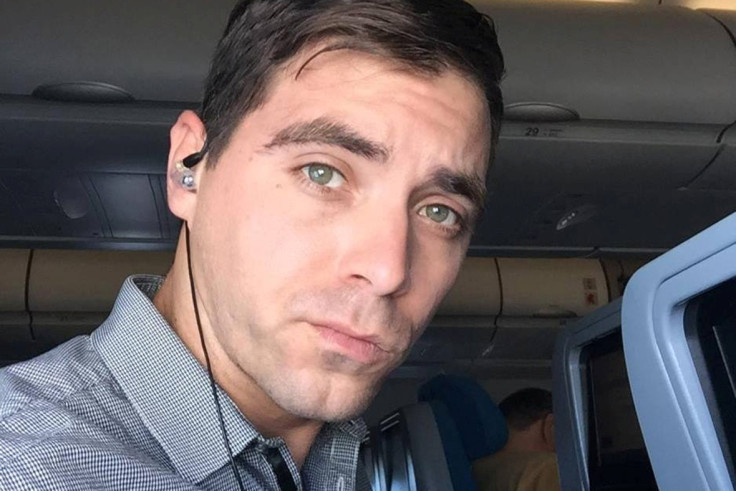 Sotomayor was a national brand manager for ALandCHUCK Travel, who lived in Sarasota, Florida. According to the Orlando Sentinel, Sotomayor previously worked for What's Happening Magazine, a gay entertainment and lifestyle publication.
Stanley Almodovar III, 23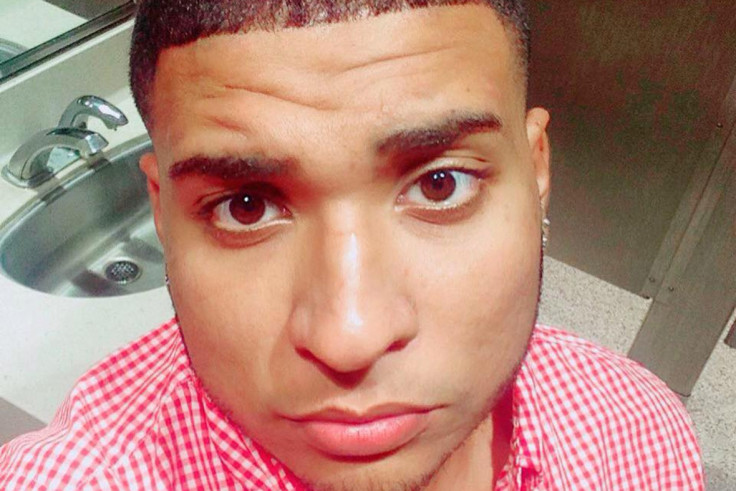 Almodovar was a pharmacy technician at Covance and Avella Specially Pharmacy. The 23-year-old was originally from Springfield, Massachusetts but he lived in Clermont, Florida, according to his Facebook page. Loved ones flooded Almodovar's social media pages to express their condolences, calling him "a beautiful human being".
Luis Omar Ocasio-Capo, 20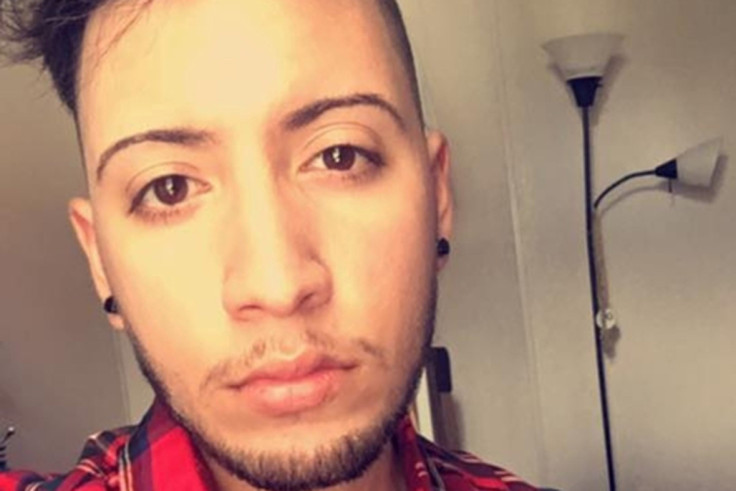 Ocasio-Capo is listed simply as Omar Capo on Facebook. The hashtag #RIPOmar identified him as one of the victims of the shooting. A woman named Claudia Mason posted on Facebook that she was Capo's coworker at Target in Kissimmee, Florida. "Today Target 1918 lost one of our own. RIP Omar Capo. He lit up any area he worked in, especially Starbucks. So sad that his life was cut so short by such an evil person! Pray for Omar's family," she wrote.
Juan Ramon Guerrero, 22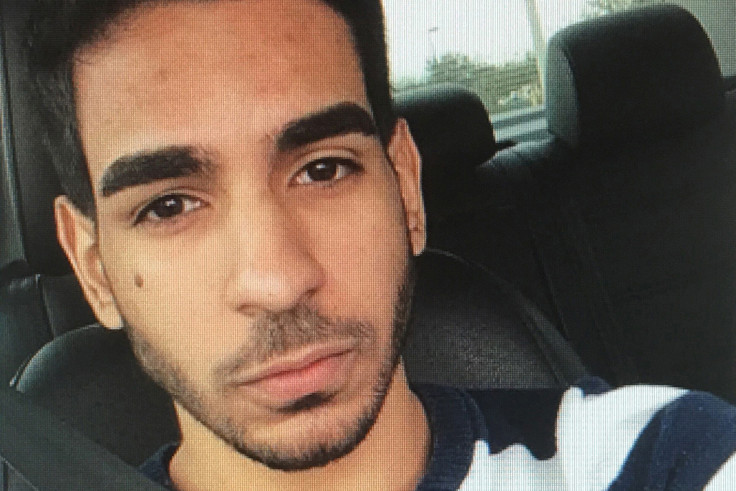 Guerrero worked as a telemarketer and had recently started attending the University of Central Florida, according to his cousin, Robert Guerrero, who spoke to The Associated Press. The 22-year-old had recently come out to his family as gay, his cousin said, and was happily in a relationship with his partner Christopher "Drew" Leinonen, who his relatives came to regard as a member of the family. The couple had planned to marry, but instead will have a joint funeral.
"He was always this amazing person (and) he was like a big brother to me," his cousin said. "He was never the type to go out to parties, would rather say home and care for his niece and nephew."
Eric Ivan Ortiz-Rivera, 36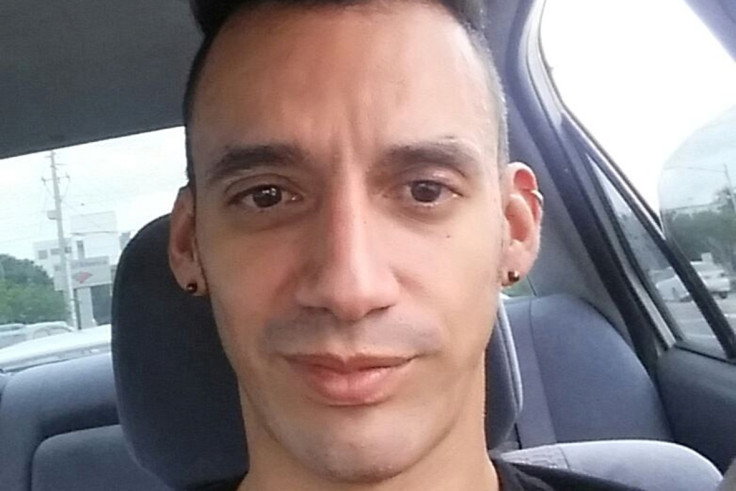 Ortiz-Rivera is listed simply as Eric Ortiz on Facebook. The 36-year-old was originally from Dorado, Puerto Rico, but resided in Orlando, Florida. He is a former student of Universidad Central de Bayamon, according to his Facebook page. Ortiz − who went by the nickname Shaki − had been married to his husband for nearly a year, his cousin Orlando Gonzales told The New York Times. The NY Times also reported that Ortiz worked for both a Party City and Sunglasses Hut store.
"He was very artistic," Gonzalez said. "He was all about interior design. He actually knew how to cut hair and stuff. He was the one that everyone in the family went to for design advice". Ortiz's cousin learned he had gone to the Pulse nightclub and never came home from his husband. "His husband called me in the morning," Gonzalez said. "He was hysterical trying to find him."
Peter O. Gonzalez-Cruz, 22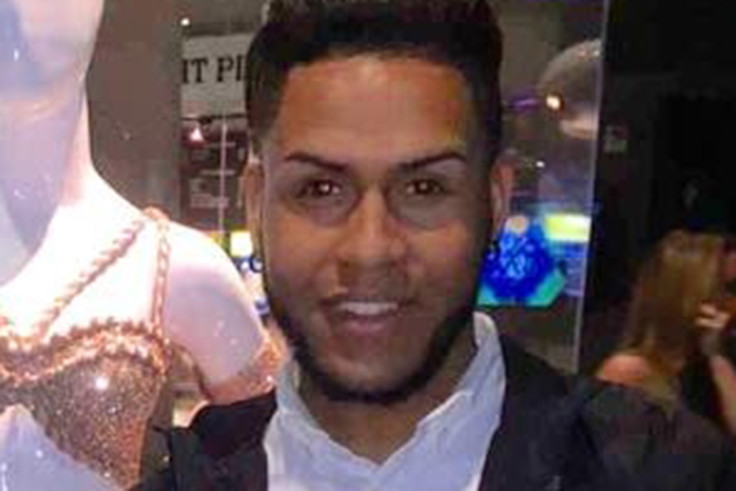 Gonzalez-Cruz is listed simply as Peter Ommy on Facebook. The 22-year-old went to high school in New Jersey and worked at a UPS, according to his Facebook page.
Luis S. Vielma, 22
Vielma was a student at Seminole State College of Florida, according to his Facebook page, but the university has yet to release a statement regarding his enrolment. His friend, Jonathan Timpanelli, wrote: "Luis Vielma had such a positive attitude. Always happy and a joy to be around. His family is in my prayers. This is all so surreal still. It breaks my heart."
Kimberly Morris, 37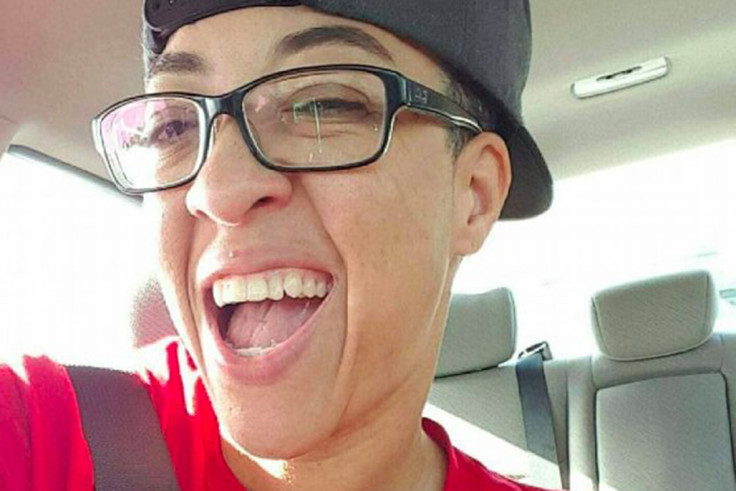 Morris was identified on Twitter as KJ Morris from Torrington, Connecticut. WHDH Boston reporter, Kelli O'Hara, reported Morris was a nightclub security worker at Pulse who had been excited to get more involved in the LGBT community. She lived in Orlando.
Eddie Jamoldroy Justice, 30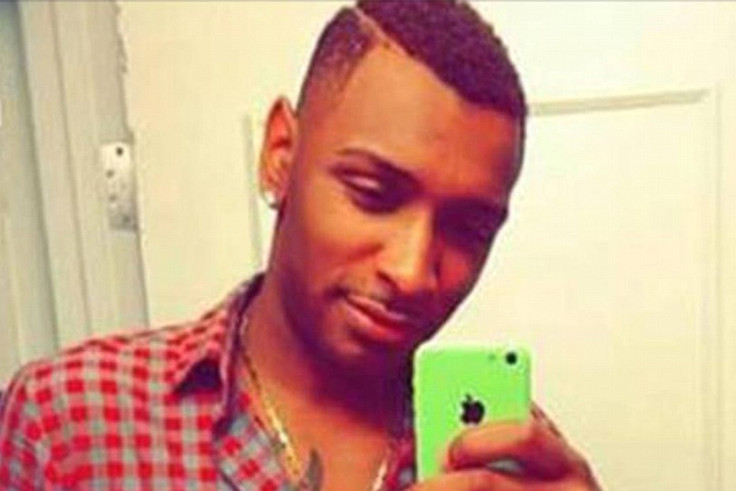 Justice was an accountant who lived in downtown Orlando. His mother Mina told AP he was a homebody, and had sent her a number of texts before he died, including one begging her to call the police as he was trapped with others in the club's bathrooms. He wrote: "I love you mommy. In club, they shooting."
Darryl Roman Burt II, 29
Burt grew up in Kentucky but was living in Jacksonville, Florida, according to WKYT. He had just graduated with a masters degree from DeVry University's Keller Graduate School of Management on the night of the shooting. The Jacksonsville Jaycee's, which Burt was a part of, began a GoFundMe page to help the 29-year-old's family.
Deonka Deidra Drayton, 32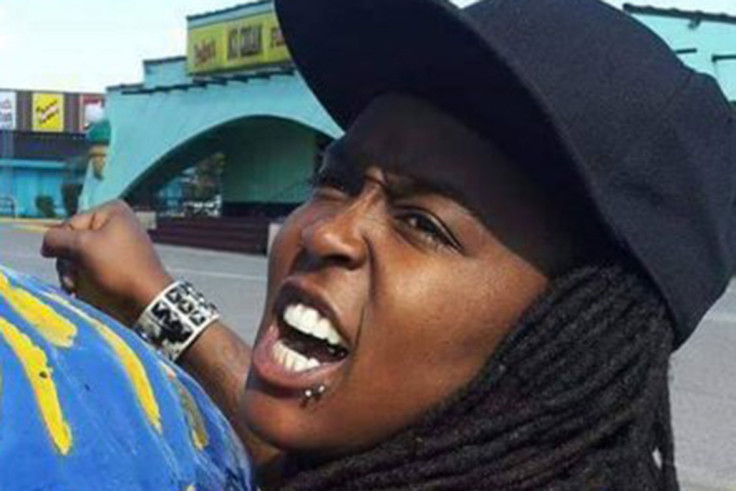 Drayton, known as "Dee Dee" to family, was a bartender at Pulse nightclub, according to CNN. The 32-year-old was originally from South Carolina. In a post on Facebook, Drayton's aunt, Patricia Drayton Banks, called her death "senseless" and asked for prayers.
Anthony Luis Laureano Disla, 25
Laureano is originally from San Juan, Puerto Rico, but lived in Orlando, Florida, according to his Facebook page. He graduated with a degree in education from the Universidad del Sagrado Corazon in 2010.
Jean Carlos Mendez Perez, 35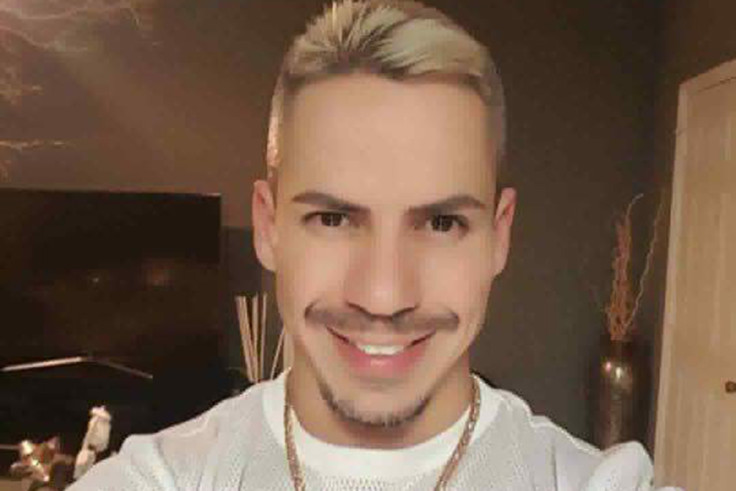 Perez, from Puerto Rico, was often found at the gym and loved looking, smelling and feeling his best, family members told The Orlando Sentinel. The 35-year-old worked for Perfumania at the Orlando Vineland Premium Outlets. His coworker, Claudia Agudelo, said: "He was always happy." Perez was with his partner, Luis Daniel Wilson-Leon, who was also named as a victim, at Pulse during the attack.
Franky Jimmy Dejesus Velazquez, 50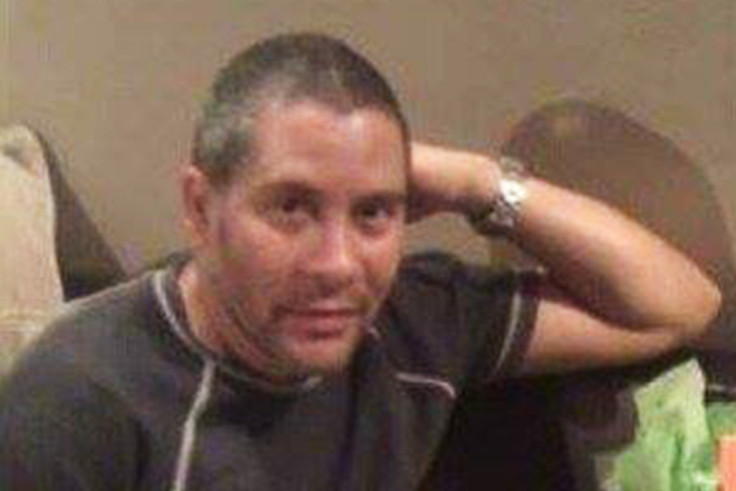 Velazquez was originally from Puerto Rico. He traveled the world as a professional Jíbaro dancer, according to The Guardian. The Orlando Weekly also reported Velazquez was with at least two other friends at Pulse when the shooting began. His friends attempted to grab him but he and others were pushed against the wall by gunman Omar Mateen. His friends ran out to the car park and never saw him again.
Amanda Alvear, 25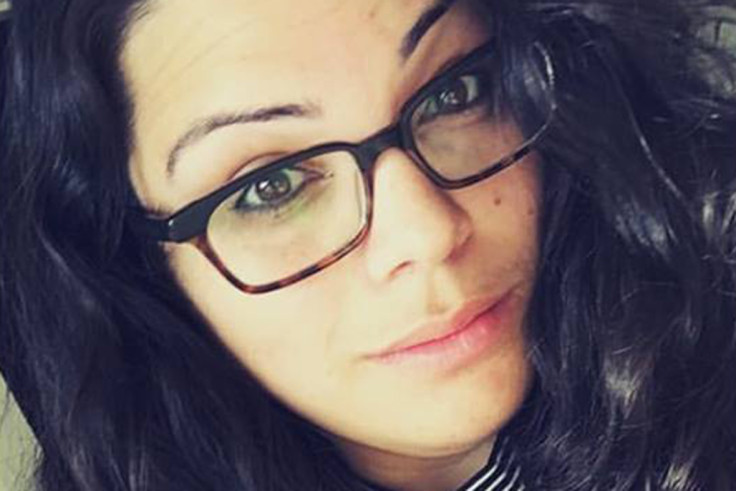 Alvear's sister, Ashley Velez, paid tribute to her on Facebook, writing: "I'm without words. Amanda Alvear I love you baby girl. You were and will always be my baby sister. I'm so heart broken. Rest In Peace BabyGirl.
"Amanda Alvear a loving Sister, Aunt ,God-Mother. You could make anyone's day with the smile of yours. I still can't believe this."
Velez had also posted on Facebook on behalf of herself and her brother asking for any information on their sister as the shooting took place. Alvear was reportedly best friends with fellow shooting victim, Mercedez Marisol Flores.
Martin Benitez Torres, 33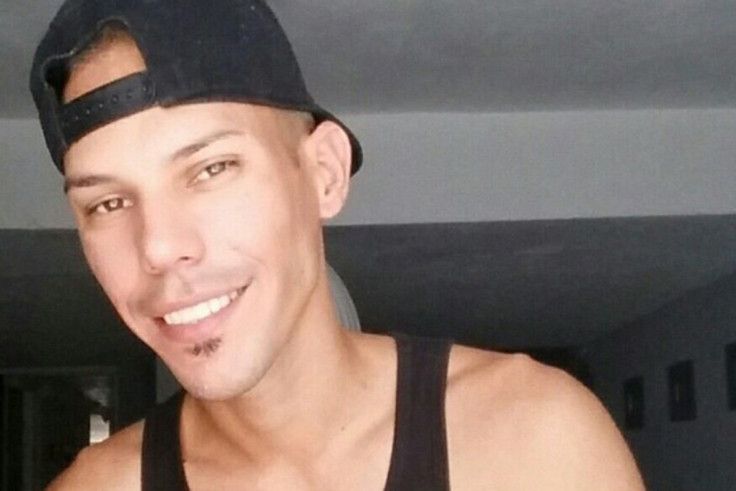 Torres is listed simply as Martin B'nitez on his Facebook page. He is from San Juan, Puerto Rico and had arrived in Orlando to visit family, The Guardian reported. He studied at Sistema Universitario Ana G. Méndez in San Juan.
Luis Daniel Wilson-Leon, 37
Wilson-Leon grew up in a small town in Puerto Rico, his long-time friend, Daniel Gmys-Casiano, told The Orlando Sentinel. Gmys-Casiano described him as "a protector, confidant and hero". The 37-year-old was with his partner Jean Carlos Mendez Perez at the time of the shooting.
Mercedez Marisol Flores, 26
Flores studied literature at Valencia College and was an avid music fan, her niece Jennifer Flores told The Orlando Sentinel. The 26-year-old, who was at Pulse nightclub with her best friend Amanda Alvear, lived Davenport, Florida but was originally from Queens, New York. A candlelight vigil will be held for the friends in Davenport on 17 June.
Xavier Emmanuel Serrano Rosado, 35
Rosado worked for Disney Live! in the Mickey's Rockin' Road Show, according to the Atlanta Journal-Constitution. He was also a talented dancer, who performed at the 2014 Altanta Bachata. The event's director event director Jose Maldonado told WSBTV: "I've been a dancer for 15 years. We're all young and think we're indestructible. The next thing you know, something like this happens. Somebody so full of life, so young and talented. It wasn't his time. He had so many dreams."
Gilberto Ramon Silva Menendez, 25
Silva grew up in Manati, Puerto Rico and moved to Orlando a few years ago, The Orlando Sentinel reported. According to his Facebook page, Silva was studying healthcare management at the Ana G. Mendez University's Orlando campus and working at a Speedway convenience store. Silva's aunt Irma Silva-Lauer told the Sentinel: "He is my older brother's only child, and he was the light and the life of all the family gatherings. This all feels like a dream, and I'm going to wake up and he will be texting me or calling me to tell me he is ok."
Simon Adrian Carrillo Fernandez, 31
Carrillo was originally from Venezuela but was living in Kissimmee, Florida. According to CNN, he and his partner Oscar A Aracena-Montero, who was also killed at Pulse, had recently purchased a home in Orlando. The couple worked at McDonald's and both studied business administration at the Universidad de Turabo in Puerto Rico, the school confirmed.
Oscar A Aracena-Montero, 26
Aracena-Montero had just returned to Florida from a holiday trip to New York and Canada with his partner Simon Carillo the same day as the shooting. The 26-year-old's mother, who lives in his native Dominican Republic, told local media she was requesting a humanitarian visa to the US to retrieve her son's body.
Enrique L. Rios, Jr., 25
Rios was from Brooklyn, New York but was on holiday in Orlando at the time of the shooting. The 25-year-old studied social work at St Francis College and worked at True Care Home Health Care, according to The Guardian. Gertrude Merced, Rios's mother, told the New York Daily News he "sounded so happy" when they spoke on Friday, adding, "Enrique was a wonderful person."
In a plea for help to return her son's body via a GoFundMe page, Merced wrote: "My family is torn apart and all I would like is to have my son with me so he can have the funeral he deserves. My son was a good kid. He was just having a great time on his vacation, until this deranged man came in and shot the place up killing 49 people and 30 in critical condition. Please help me bring my son home for a proper funeral. Thank you. May god bless you always".
Miguel Angel Honorato, 30
Honorato was originally from Mexico but moved to the US when he was four years old. The husband and father of three lived in Apopka, Florida. According to Univision, authorities were able to identify his body thanks to ID he was carrying and with the help of his wife. He was reportedly invited to Pulse nightclub by a pair of female friends. His brother Jose Honorato told Univision that his friends were able to escape the shooting, but he did not. Honorato's Facebook page says he worked for FajitaMex Mexican Catering.
Javier Jorge-Reyes, 40
Jorge-Reyes went by the name Harvey George Kings − an English translation of his name − on Facebook. The 40-year-old was originally from Guayama, Puerto Rico but lived in Orlando. His friend Jose Diaz told the Orlando Sentinel: "He was proud to be Latino, super proud." Jorge-Reyes was a supervisor at a Gucci store, the company confirmed.
Joel Rayon Paniagua, 32
Paniagua is remembered by friends as being a humble, cheerful and religious person, the Orlando Sentinel reported. El Mundo de Cordoba reported Paniagua was originally from Mexico but had been living in the US for the last 11 years.
Jason Benjamin Josaphat, 19
Josaphat graduated from Skyline High School in Mesa, Arizona in 2014, according to KTAR.
"[Josaphat] was a valued member of Skyline's Spiritline," his coach, Cathy Underwood, said in a statement. "He lit up the gym when he walked through the door. Even in the most intense cheer moments, he had a way of making everyone laugh. His smile shone through and he always looked out for everyone else."
His family told the Orlando Sentinel that Josaphat loved working out, was computer savvy and had an interest in photography. The 19-year-old reportedly called his mother during the shooting to tell her that someone was attacking. She told him to hide in a bathroom as she called 911. His family learned of his death on Monday morning.
Cory James Connell, 21
The 21-year-old described as his family's "superhero" had studied sports journalism and broadcasting at Valencia Community College. His Facebook page says he was from Orlando but lived in Ocoee, Florida. In a tribute to his brother, Ryan Connell wrote on Facebook: "The world lost an amazing soul, today. God just got the best of angels."
Rodolfo Ayala-Ayala, 33
Ayala was originally from San German, Puerto Rico but he lived in Kissimmee, Florida. The 33-year-old was a biologics assistant at the OneBlood donation centre in Orlando. According to his Facebook page, he studied human resources at InterAmerican San German. His friend Johnny Rivera Muñiz told the Orlando Sentinel that Ayala was all about "doing things the right way."
Antonio Davon Brown, 29
Brown was a captain in the Army Reserve, the US Defense Department confirmed to Military.com. Spokeswoman Cynthia Smith said the 29-year-old had been a member of the Reserve Officers' Training Corps (ROTC) while he was studying criminal justice at Florida A&M University before graduating in 2008. Brown was from Cocoa Beach, Florida. A Twitter user who claimed she served in ROTC with Brown said he served tours in both Iraq and Afghanistan.
Christopher Joseph Sanfeliz, 24
Sanfeliz, originally from Havana, Cuba, lived and worked in Tampa, Florida for JP Morgan Chase. He graduated from Hillsborough Community College and is remembered by a former classmate as "the most positive guy I've ever known," according to Orlando Sentinel. Other friends remembered him for his love of salsa dancing, kindness, and his dedication to family and friends, Gay Nashville community posted on its Facebook page.
His older brother, Junior Sanfeliz wrote on Facebook: "He was so strong, and was my rock through everything we ever went through. He was the light of my family and I know that he will continue to bless us and his light will be radiating down from a better place."
Juan Chavez Martinez, 25
Martinez's facebook page says his hometown was Huichapan, Mexico but he lived in Davenport, Florida. He worked in the hospitality industry as a housekeeping supervisor with APDC Services in Kissimmee. He was remembered by his supervisor Alicia Amarro as an "extremely dedicated, hard worker... It is very difficult. Everybody loved him," she told the Orlando Sentinel. Tomaz Martinez, a resident of Kissimmee, and a friend of the 25-year old killed in the shooting, took to Facebook to express his condolences. "RIP Juan Martinez. We will miss you my friend. God has you in his glory. Rest in peace," his translated message reads.
Alejandro Barrios Martinez, 21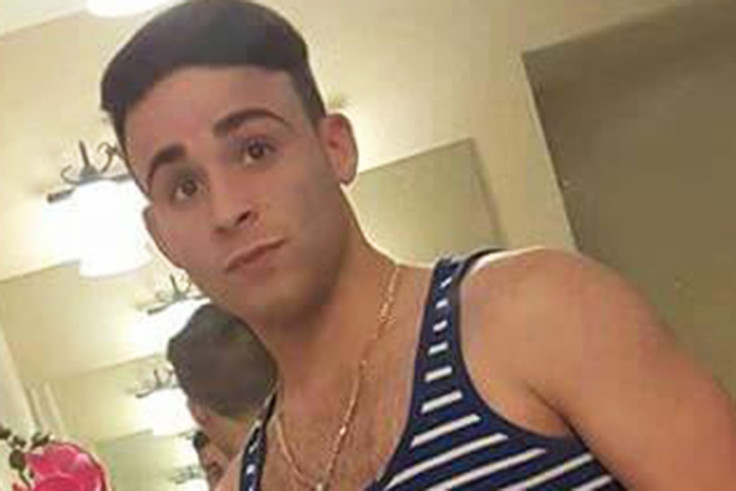 According to a memorial page, the 21-year-old, who was among the youngest victims of the tragedy, was born in Cuba. Little more is currently known about Martinez.
Juan P. Rivera Velazquez, 37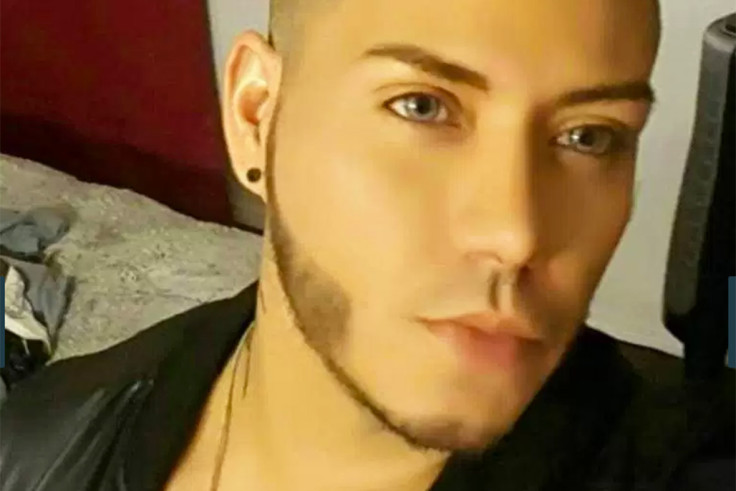 Velazquez and his partner Luis Daniel Conde had been together for 13 years and both died in the massacre. Velazques was originally from Puerto Rico and worked as a hairstylist. The couple's friend Nelida Rubio Bauza wrote on Facebook: "RIP Juan P Rivera, Luis Conde. You will always be together in heaven and in our hearts."
Luis Daniel Conde, 39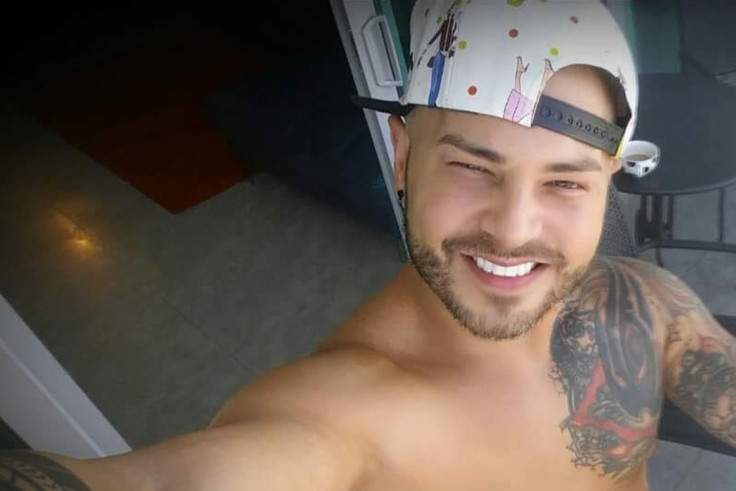 Conde and his partner Juan P. Rivera Velazquez had been together for 13 years and both died in the massacre. He managed Alta Peluqueria D'Magazine Salon, and went to the club several times a month, his sister told Tampa Bay Times. A friend said of the couple: "They were that role model couple. They were my good mentors. They had great careers. They weren't just the type who only went out, only went to clubs. They were getting degrees."
Shane Evan Tomlinson, 33
Jerald Arthur Wright, 31
Wright worked at the Magic Kingdom at Walt Disney world and went to Pulse to celebrate a friend's birthday. Known as Jerry, he was described by friends as a wonderful, friendly guy. Former co-worker Scott Dickison told Orlando Sentinel: "Jerry was a great guy to work with. He was quiet but really wonderful with all the guests. He always had a smile on his face."
Leroy Valentin Fernandez, 25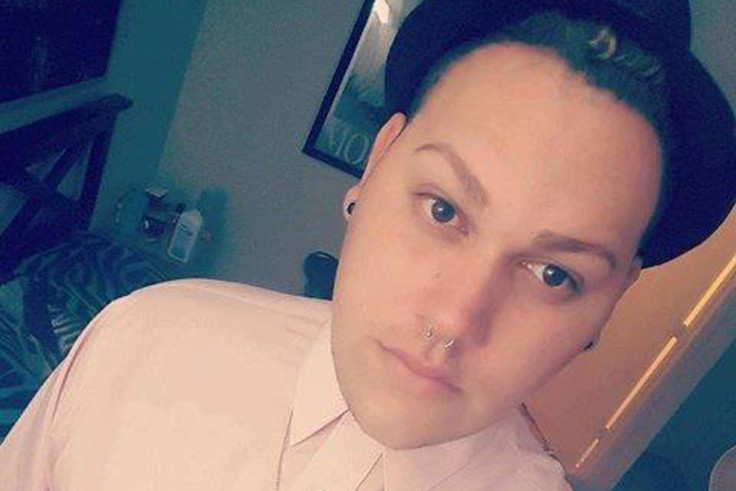 The 25-year old worked as a leasing agent in Orlando and had previously been a hair stylist. He was in a relationship with Xavier Emmanuel Serrano Rosado, who was also killed in the massacre. Fernandez's friend Jennifer Rodriquez told ABC News: "He was like a brother. He was just really very spirited and always happy."
Tevin Eugene Crosby, 25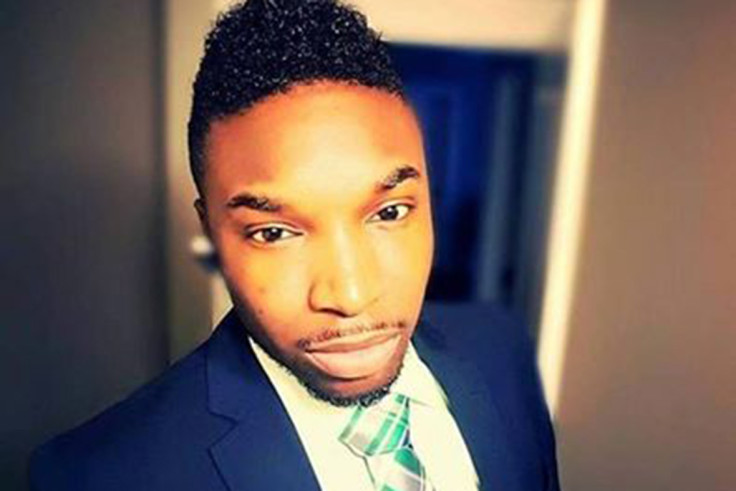 Crosby was a business owner from Michigan who had flown into Orlando on a visit. He loved to travel and was a proud uncle to several nieces and nephews. On a fundraising page for his family, his friends said: "We have lost a very good person to this hateful and cowardly attack.
"We are Tevin's co-workers and we want to do whatever we can to help his family in their time of need. Tevin would have done the same for any of us. He had a huge heart and was a great business partner and friend."
Jonathan Antonio Camuy Vega, 24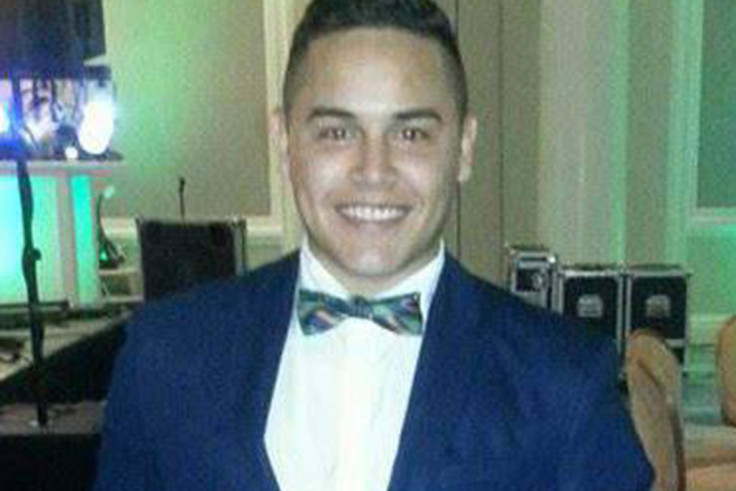 Camuy Vega moved to Orlando to work for Spanish TV network Telemundo and is originally from Puerto Rico. He worked as a producer for La Voz Kids, Orlando Sentinel reported, and had also lived in Miami. The TV station extended its sympathies following the attack.
Brenda Lee Marquez McCool, 49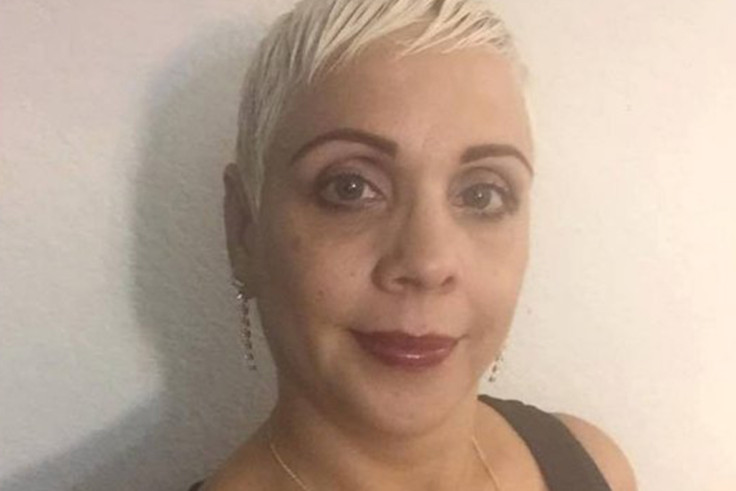 The mother of 11, originally from Brooklyn, New York, moved to Florida to be close to her younger children. A salsa lover who was incredibly proud of her 21-year old son Isaiah Henderson, who is gay, and showed her support by going out dancing at gay clubs with him.
She died protecting her son, her sister-in-law Ada Pressley told the New York Daily News, stepping in between him and the gunman.
"Brenda saw him point the gun. She said, 'Get down,' to Isaiah and she got in front of him," Pressley said.
"She was shot dead. That's how much she loved her kids. If it weren't for her, he'd of been shot."
Yilmary Rodriguez Solivan, 24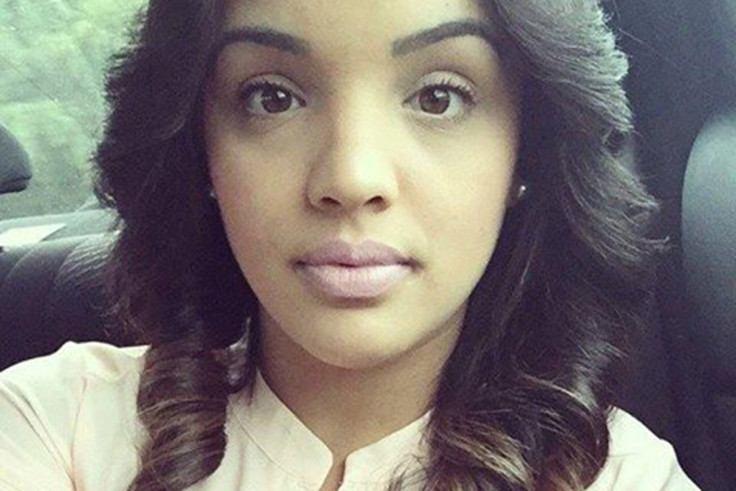 Solivan, who was known to her friends as Mary, was married and had two small children. She was from Puerto Rico and Florida, her Facebook page said, and had gone to the club with her sister, brother-in-law and a friend, who died attempting to shield her from the gunman. Solivan's sister Natalia Canlan said on a fundraising page she set up to help pay for Solivan's burial: "We went there for a night of fun and instead she paid with her life.
"Mary left behind the light of her eyes her 2 boys Jariel and Sergio, and her loving and devoted husband Pito.
"Mary was an amazing daughter and an extraordinary sister! She was the most loving and caring person you could ever meet, her smile lit up the room and her laughter brought a smile to your heart!"
Christopher Andrew Leinonen, 32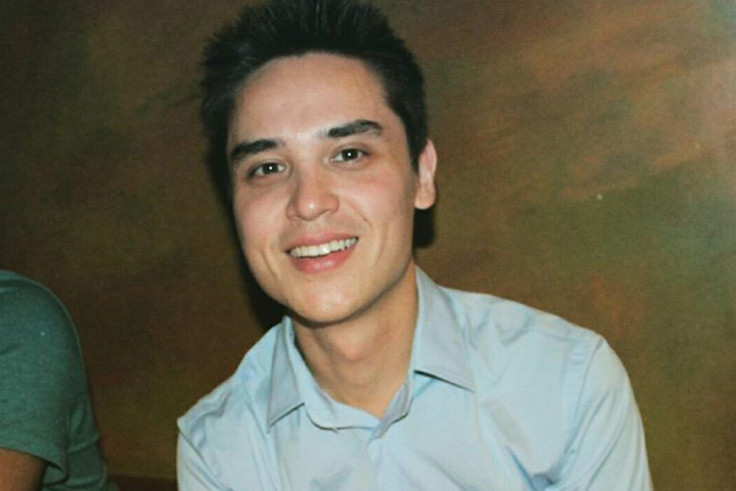 Known as Drew to his friends, the 32-year-old was a psychologist originally from Michigan. He was described in a letter from his father Mark Bando, shared with the Detroit News, as someone who was "handsome, personable, brilliant and loved vintage movies". He had won an award at school for uniting gay and straight people.
"Drew was a son to be proud of and he will be missed by many people," his father said. Both Drew and his long-term boyfriend Juan Ramon Guerrero were killed in the attack. The pair had been hoping to get married, but instead will have a joint funeral.
Angel L. Candelario-Padro, 28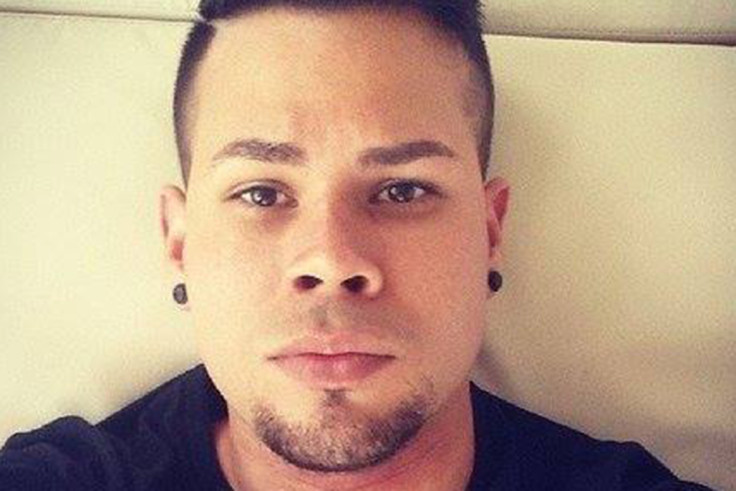 Candelario-Padro had just recently moved to Orlando from Puerto Rico and started a new job as an ophthalmic technician several days before the nightclub attack, Orlando Sentinel reported. He wrote on his Facebook page: ""I'm an adventurous, easy going but responsible man that would like to live the life completely."
Frank Hernandez, 27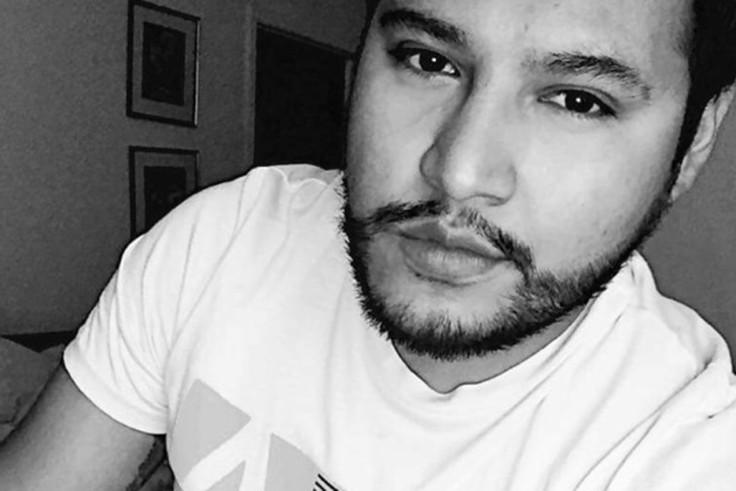 Hernandez, whose family called him Frankie, had lived in Orlando for three years and worked at a Calvin Klein store. He was at Pulse with his boyfriend, but the pair were separated in the attack. Hernandez's family, who live in Louisiana, described him as a man who was full of life and caring.
His mother Esmerelda Escalante told The Advocate: ""He was a good son even when he was living far away,. He was happy all the time."
Paul Terrell Henry, 41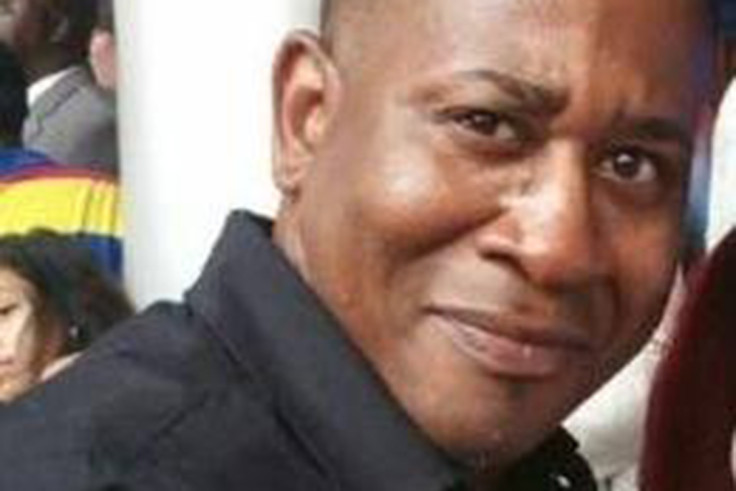 Father-of-two Henry, from Chicago was a fun-loving family man, who was excellent at pool and had a smile you'd never forget, his boyfriend Francisco Hernandez told the Orlando Sentinel.
He said Henry would have wanted him to succeed in the face of adversity. ""He knew I had the potential for greater things,'' Hernandez said.
"I had three years of college but didn't finish. He wanted the best for me, to succeed and to help me make something of myself. I am definitely going to do that for him. I am going to make something of myself.''
Akyra Monet Murray, 18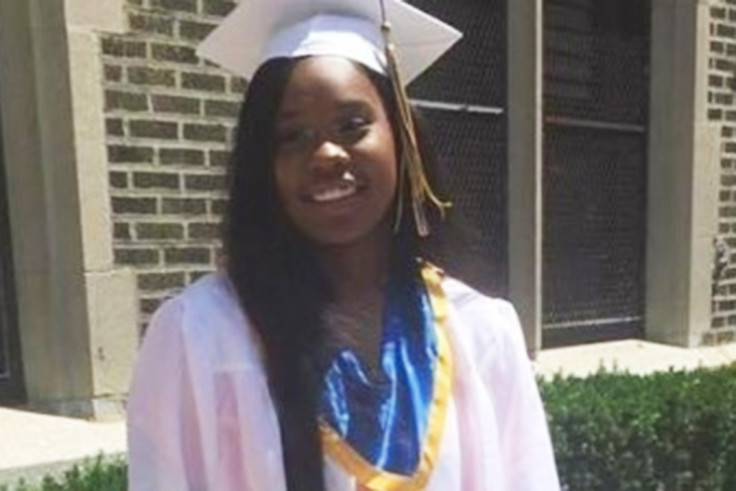 The youngest victim of the attack was in Orlando on holiday with her family, celebrating her recent graduation as an honours student from West Catholic Preparatory High School in Philadelphia. She graduated third in her class and was a basketball star at the school. She was due to go to Mercyhurst College in Erie on a full basketball scholarship.
"Akyra was a respectful and self-determined young woman who served as a natural leader to her teammates and all that observed her from afar," West Catholic basketball coach Beulah Osueke said in a statement.
"Losing Akyra is heartbreaking, we are currently in the process of healing as a community. This is a very difficult day, not just for the Murray family but for the West Catholic family and all that were touched by Akyra's warmth and magnetic embrace. There is no possible way to prepare for a moment like this."
Geraldo A. Ortiz-Jimenez, 25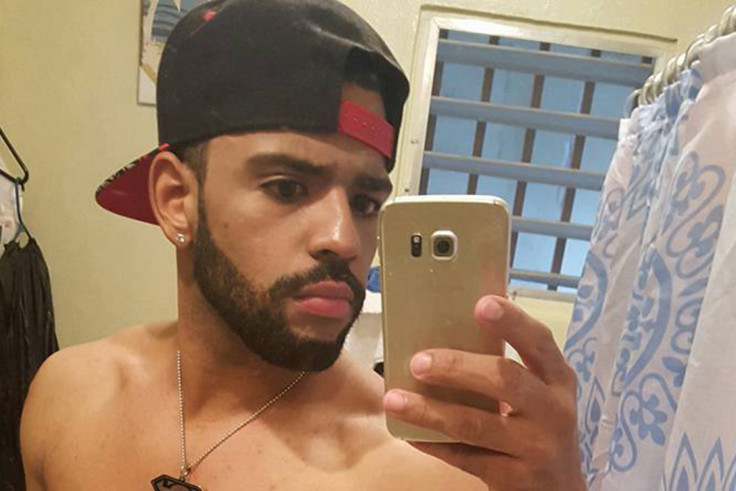 Originally from the Dominican Republic, Ortiz-Jimenez lived in Puerto Rico and was in Orlando on a visit. According to his Facebook page, he studied law at Universidad Del Este in Carolina, Puerto Rico and enjoyed music.
Jean C. Nives Rodriguez, 27
Originally from Guaynabo, Puerto Rico, Rodriguez had just bought his first new house a month-and-a-half ago. He loved cars and going to the beach. He was only 15 when he started working at McDonald's in Boggy Creek Road, Kissimmee in Florida.
His family and friends remember him as a loving and caring guy. "He cared more about others than about himself," his sister Valeria Monroig told the Orlando Sentinel.
One of his best friends, Ivonne Irizarry remembers him: "He wanted to be the best at what he did, and he would work very hard to achieve that."
This post will be updated as more information about the victims of the shooting becomes known.