Donald Trump has denied using foul language to describe people who come from migrant nations.
It was widely reported that Trump called Haiti, El Salvador and the entire African continent "shithole countries."
In a tweet, Trump said: "The language used by me at the DACA meeting was tough, but this was not the language used. What was really tough was the outlandish proposal made – a big setback for DACA!"
UN officials and government ministers from the countries mentioned have condemned Trump, describing them as "racist."
The government in Botswana has described the language as "reprehensible and racist", demanding a clarification from the US ambassador.
UN human rights spokesman Rupert Colville said: "These are shocking and shameful comments from the President of the United States.
"There is no other word one can use but racist."
And Jessie Duarte, the deputy secretary general of South Africa's ruling African National Congress party said: ""Ours is not a shithole country, neither is Haiti or any other country in distress."
It is thought that he made the comments inside the Oval Office while discussing the reforms to migration, in which he is also reported to have called for more people to come from nations such as Norway.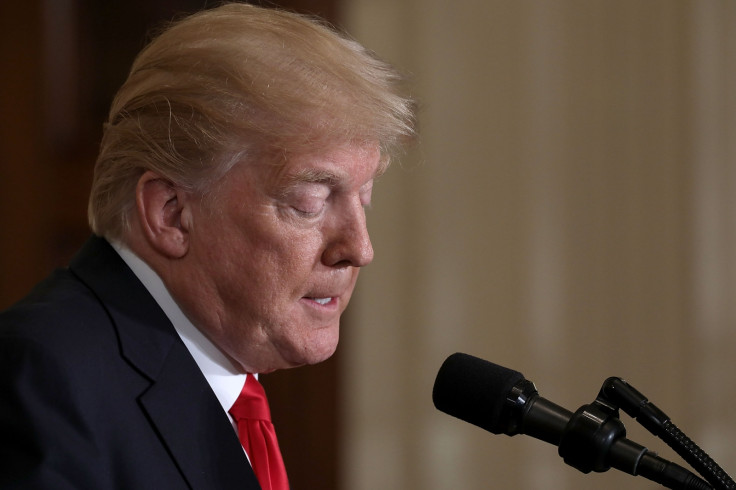 Speaking to ABC News, one White House official described the comments as a "gaffe" adding that "It may not have been the best way to convey his position."
Trump later tweeted, denying making comments about Haiti, but remained quiet on whether he made remarks on African nations, he said: "Never said anything derogatory about Haitians other than Haiti is, obviously, a very poor and troubled country. Never said "take them out." Made up by Dems. I have a wonderful relationship with Haitians. Probably should record future meetings - unfortunately, no trust!"
Trump had been meeting officials at the time of the comments, about the future of DACA, the Deferred Action for Childhood Arrivals program, which is aimed at helping young immigrants who come to the US.
There has been a push for a bipartisan effort to solve the dispute of DACA, but these latest comments from Trump have stoked divisions.
Part of the debate is over the ability to restore protections for individuals from certain nations in return for funds to help build Trump's Mexican border wall.
A spokesperson for the African Union said: "Frankly, we are alarmed at the statement attributed to Donald Trump, to refer to migrants and countries from Africa in such terms.
"And given that so many Africans arrived in the US as slaves, it is surprising from the leader of the United States to speak like this. America has been a beacon of hope globally for many migrants. It is, frankly, upsetting.
"Our relationship with the United States goes beyond the statement of one man, however, though he is the highest office bearer of that land."